About My Bitcoins
I had a short telegram message exchange with a friend of mine today, after I sent him a link with a thread of Pompliano in regards of the economic crisis in Lebanon, and how banks are assaulted over there and how the citizens are rioting against all of that. Lebanon, pretty similar to Brazil and Venezuela has seen its currency highly devalued against the dollar.
My point in that message exchange on telegram was that the time of Bitcoin has come and that this thing is starting to have more and more meaning with every crisis and economic fall we see around the world. He argued that he still loves palpable money and that you don't have much control over your Bitcoin if "the internet is shut down".
Hard to even imagine on how the internet would be shut down and who would like to do that. At the same time during the talk I was thinking that I actually don't own any bitcoin. I don't even remember owning any ever, but I've always had some alts in my wallet and been part of the crypto world for over three years, since I created my account on Steemit.
I am somehow heavily invested in Bitcoin, you know...

source
Putting out over 1000 crypto related blogging articles in three plus years of Hive activity, doing research on what moves the crypto world on a daily basis and interacting with alike people is probably more valuable than actually owning any Bitcoin.
If I'd simply be a HODLer, I'd probably didn't see the intrinsic value of this technology, the disruption that's taking place and develop myself a bit of understanding of where's the world's economy actually heading to and how technology is impacting and will impact our daily lives in such a massive way.
Being an investor in crypto and being an active part of this revolution is a whole different story. I don't say that I wouldn't love having a Bitcoin in my wallet right now, but on the other hand I might have a more winning hand than many HODLers do, on the long run, with what "I actually own".
Being active on a blockchain all day everyday, taking the pulse and reading trends on what this thing is going to disrupt next might be highly undervalued by some of us. What I was pointing out to my friend earlier is the importance of decoupling from a dollar valuation of crypto.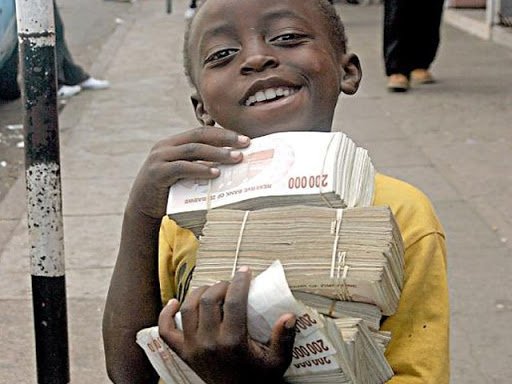 source
As long as we continue valuing cryptocurrencies in some sort of a native currency, we miss the point. What's the point of smart contracts, DEXes and DeFi if the only thing we care is the dollar valuation of these currencies. How are they different than sports bets if the only thing we follow is make more dollars out of them.
Not saying that for the moment being constricted to use fiat money, and being in the position of making myself a living out of crypto, I absolutely don't care about the price of Bitcoin and some alts I'm holding and earning, but on top of that lies my vision for a future decoupled from a dollar or any other currency valuation and standard.
Hence "my Bitcoin is my knowledge and my experience of four years in crypto". I can take that with me everywhere in the world. I know how "to mine" crypto, I am a crypto user and holder for four years and despite not actually owning one sat, I'm heavily invested in Bitcoin...
Thanks for attention,
Adrian
Posted Using LeoFinance Beta
---
---