AskLeo - Is The Saga Between UK Banks And Binance Good Or Bad For Crypto?
The last few days there have been quite a few outlets addressing the situation with Binance and English banks, where the banks have sent notification messages to their customers regarding decisions to forbid them to transfer money from their bank accounts to Binance.
The two most prominent ones that I have mentioned in a few previous posts are Barclays and Santander. The situation is probably temporary, as stated in the notification e-mails, but that affects certain users nevertheless.
Is this positive or negative for Bitcoin and the crypto space?
I'd say it is positive and I have a couple of reasons for that. First of all such news are definitely exposure triggers for crypto as more people are drawn towards reading bad news than good ones and the masses seem to also be attracted by forbidden fruits.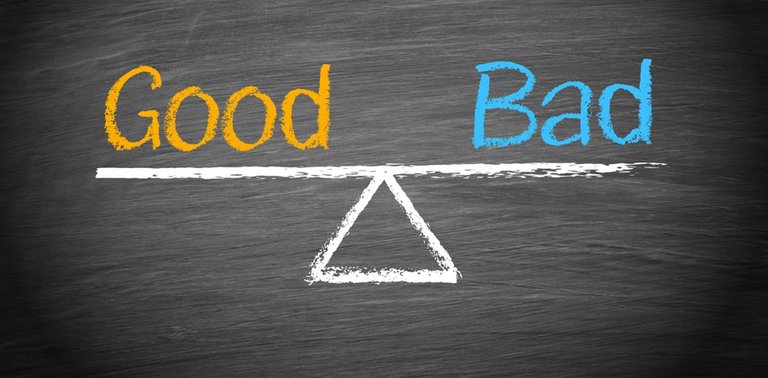 image source
Bitcoin is not a true forbidden fruit as you can still purchase or sell Bitcoin by using Binance and a debit/credit card, but it's a beaten horse. Often times though those types record the best sprints.
Another reason why I consider this to be bullish for crypto is from a development point of view. The more adversity you get, especially when involved in works for a great cause, the more incentivized you are to work on that cause. I believe that if Bitcoin would have been left without a hassle it wouldn't be where it currently is.
If this was a fad, Jack Dorsey wouldn't announce is working with his team on a hardware wallet for Bitcoin.
I also consider the UK Banks - Binance saga to be positive for crypto from the point of view of exposing the fear the banks have towards crypto. A person that is aware of how crooked and what a cancer banks are for society, reading that those are fighting Binance and implicitly crypto, is going to be more incentivized to bet on their adversaries.
The push towards the creation of more DEXs and DeFi projects and also crypto cards available to actually spend crypto in real life without the need of a bank account will get stronger as well. Such situations are a clear sign that crypto is still "under the jurisdiction of banks and governments" sort to speak, but Satoshi hasn't envisioned Bitcoin for that.
Cryptocurrencies have to become at least alternative currencies if not true currencies, and I am aware that it won't happen over night, but that's where we should push towards. Making them a self sustainable financial system and not just mere speculative assets.
When a door closes, a window gets opened and crypto will always find its way. I know that short term some investors have been affected by the British banks announcements, but lets not forget the India situation where crypto "is been banned for years"... The only one that has managed to almost wipe out crypto out of its country is communistic China.
Crypto is here to stay and transform a part of humanity for the better, I truly believe that. What we have with Binance and the British Banks is just short term FUD. What do you think?
Thanks for attention,
Adrian
Posted Using LeoFinance Beta
---
---