Bitcoin, "The F-You Money" of The Final Frontier. Another Episode of "You Will Own Nothing And You Will Be Happy"

How much of an owner over your own life are you, when a government decides whether you can leave the house or not, although not house arrested, whether you can breath fresh air or not, even in public, when you have all of your online data in the hands of "the spider" and when 'National Security Law' Would Allow Seizure Of Citizens' Property During Health "Crisis"...?
I've said it many times before on my blog and will say it once again: the corona virus pandemic hasn't just happened, it was planned and it's designed as a first heavy step towards enslaving humanity. Call me nuts or a conspiracy theorist, but if you'll read that 3 minutes article I linked in the introduction you'll get where I'm pointing at.
It seems that Spain is working on a "security law" which would compel citizens to "temporarily" give up their rights in instances of future public health crises or emergencies such as happened with the coronavirus pandemic.
"Any person of legal age shall be obliged to carry out the 'personal obligations' required by the competent authorities, following the guidelines of the National Security Council, when a state of crisis is declared in Spain. In this case, all citizens without exception must comply with the orders and instructions issued by the authorities."
source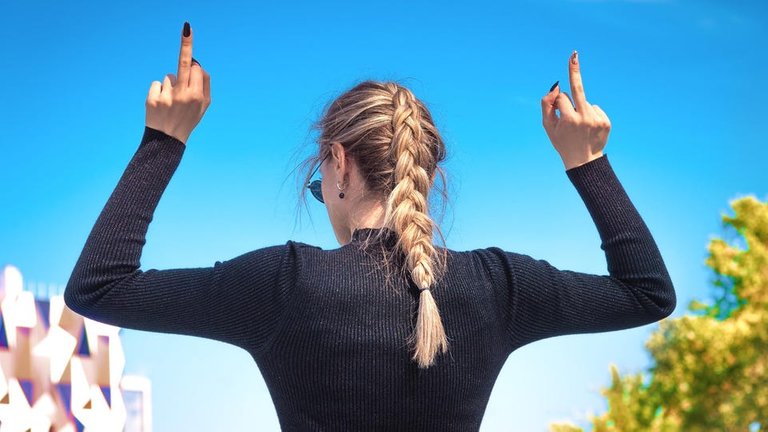 image source
That's nuts, simply nuts. It's outrageous, unbelievable and probably more dangerous than any disease has ever wandered on earth. Not owning property over your own life, privacy and wealth is turning any individual in that position in a modern society inmate. What do we do to fight that?...
We're wearing the damn toilet paper masks and take the mRNA vaccine they tell us to. I know, I know, Leofinance is not the community to talk masks and vaccines, but look where the world's heading thanks to the pandemic we've accepted. Taking the real numbers of infected persons into account we shouldn't even talk of a pandemic, but that's what the WHO told us to believe.
World governments have gotten us under a too tight grip and they won't loosen it without a fight. At this point we're no longer in the position where the governments are fearing us, but we're in a state where we are fearful of the governments and it's too much fear and uncertainty imo.
Why should anyone give up on his property in case of a health crisis? Why? What changes if I get covid and the government seizes my property? It doesn't make any sense... But you know what makes A WHOLE LOT OF SENSE?
Bitcoin does
Yes, it does. At this point I have no doubt that Satoshi has had in mind such a potential scenario when created this currency. Aside from its volatile nature and the damn ETFs we're waiting for so long, when such a law as the one thought by the Spanish will become a reality, Bitcoin will become the final frontier.

image source
What could you actually own that the filthy governments can't put their dirty hands on?... Bitcoin, Monero, HIVE, ETH...etc. Do cryptocurrencies make sense now? Yes they make a lot of sense and thinking of such a situation I'm more and more inclined to not cash out no matter the spike, blow off top volcano, bull cycle peak or whatever...
What if I dump everything and the only thing I'm left with is some damn currency that can be seized by the government and other types of properties that can be taken away from me during a health crisis. It's been all programmed and it's definitely the time we should program ourselves the way out of their programs.
It's gone too far.
We now need more than ever some more merchants accepting crypto world wide, we need DeFi, DEXes, decentralized mining, decentralized blockchains such as Hive that can spread the truth and can't be censored. We don't actually need more dollars, these are their currencies, Bitcoin is ours and at this point it definitely looks like the final frontier.
.......
What's the point of a life in such a society if we don't own our lives?...
Thanks for attention,
Adrian
Posted Using LeoFinance Beta
---
---