Beyond Reflection

They say women and stress cause grey hair, but it's quite a few years since I had a long term relationship and I still have more grey hair than I had four years ago. I guess the 2018-2020 bear market is guilty of that...
I was reading earlier today about "a new survey revealing that nearly two in five crypto investors in the U.K. admit their understanding of the sector was "poor or non-existent" when they first purchased cryptocurrency."
Mine was pretty much the same when I first bought crypto, but it took me a few months after I heard of it before I pushed the buy button on a bunch of litecoins. It's almost four years since I first heard of the terms cryptocurrency and blockchain from a good friend of mine and what a difference these two have made in my life.
No, I haven't bought myself a Lambo yet, I haven't even gotten to the point of affording to buy myself a brand new Seat like @empoderat has, but cryptocurrency has impacted my life on so many levels and in so many ways.
First and foremost it got me out of a big financial shit during the covid pandemic. Nothing really worked for quite a few months and making money was a bit difficult for myself during the early times of the planned pandemic. Hence my blogging tokens have been gold for me. They've paid the bills, food and whatever life has thrown at me.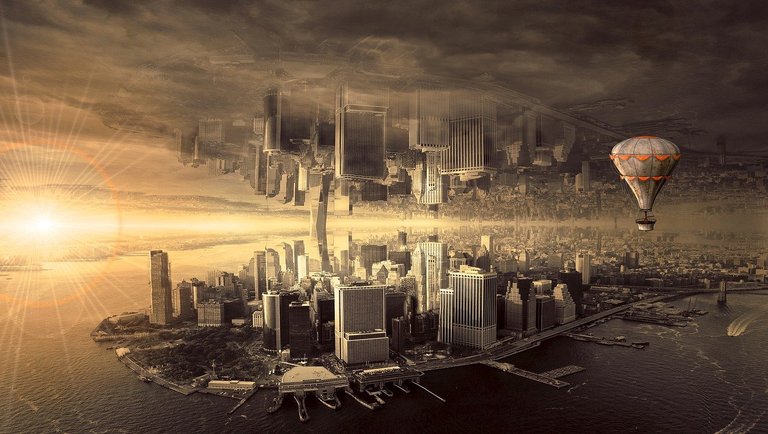 image source
They still do that job to some extent, but it's not the only thing that I would call a benefit from crypto at the end of the day. I have actually discovered Hive(back then Steem) in February 2018, but I knew I was on to something and I was right.
Ever since, I've been quite consistent and 99.9% of the days that got by, I got myself a blog post recorded on this chain. My content's probably gonna stay here forever and it's my best example of consistency in my entire life. I have never even had a job that would keep me tied to it that long.
My blog has managed to do so...
I haven't made tons of money and probably will not do massive amounts of cash out of crypto. To be honest I don't even wish for that, I bet I'll turn very arrogant if I'll be in that position. I am quite arrogant in real life while living a quite frugal life style, imagine being a millionaire.
Crypto has changed the way I see money, time and energy, and gave me a whole different perspective on savings and putting those into assets that are most certainly going to appreciate rather than taking them to a bank and leave the banksters play with my hard earned money has definitely been a great decision. I even managed to make my father buy some crypto.
Not once have I thought of liquidating my long term portfolio and I'm thinking seriously to not touch it until at least after the next halving. By that time I will probably won't even need to cash anything out anymore as hopefully cryptocurrency will become more usable in real life.
I started as that UK investor that knows shit about crypto, but still got into it, I really came for the money, and for the past four years this revolution is running through my veins. This thing has managed to keep me away from a regular job and hope to never be in the position of needing one. It's a hell of a journey and it's just getting started.
Technology is gonna have a massive impact on our daily lives and many current standards and concepts will be changed by technology. That's for sure. Crypto is an idea who's time has come and I'm highly excited about the years to come. I don't care if we enter a bear market, I already survived one.
I do know that crypto is here to stay and it's best internet related thing that has ever happened to me. I don't know if four years in crypto makes me an OG in any way, but at least I can't consider myself a noob anyway :)). Have a great Sunday folks, and see you to the next one.
Thanks for attention,
Adrian
Posted Using LeoFinance Beta
---
---