"The Real" Trojan
It's funny that the concept of mass adoption for crypto is been around for as long as I can remember, but somehow this concept is becoming a reality in a slightly different way than what the crypto community has thought it. It was about making crypto a currency and disrupt the banks, but instead we have banks putting their hands on crypto and eating the lunch of exchanges lately.
It's quite a couple of years since I realized banks will at some point enter crypto. Banks are not stupid, they've always made money and probably will do that for many years to come. It's not that I like that, but that's what I see happening right now, like in this recent news of Forbes.
$6 Billion NCR Opens Bitcoin Purchases To 650 Banks And Credit Unions. That translates "to offering bitcoin purchases to an estimated 24 million total customers. " They're even playing the game in their own benefit, not bothering on going through all sort of regulatory hiccups for storing the assets for their customers, they just rather pay the role of crypto exchanges becoming on and off ramps for fiat to crypto transactions. I told ya they're smart...
The effort is the latest by Atlanta-based NCR, to capitalize on demand it's seeing from banks and credit unions tired of seeing crypto-purchases made from their accounts to outside exchanges. By providing these clients a way to buy bitcoin—and eventually spend it— within their existing accounts, the move puts these institutions in direct competition with cryptocurrency exchanges.
source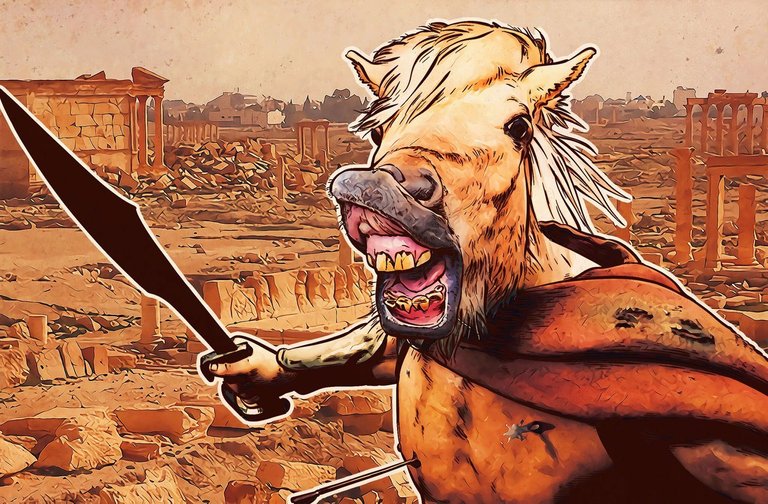 image source
One year in crypto feels like a couple of decades in the real world and although some folks in the crypto space are seeing this crypto revolution as a new dotcom bubble I believe it's going to be much more than that. We're in the digital era, an era of exponential growth, infinite growth potential, interconnectedness and instant access. Crypto is an idea who's time has come and there's no way of stopping it.
Coinbase CEO Brian Armstrong reveals plans for a crypto App Store inspired by Apple. The app aims at gathering all sort of crypto apps in one place, in this case a store app like Apple's while connecting the user's accounts(wallets) and identity making it easier to have access to such apps and using them. Maybe Hive will have a proper mobile app that would be available on such a store at some point.
"There is now 10s of billions of dollars of economic activity running on dApps, and a new trend coming out every three months. We'll work to give our users easy access to all of this from the main Coinbase product. Apple didn't attempt to build every app for the iPhone, it empowered developers and gave mobile users an easy way to access new innovative apps," Armstrong said. "We need to do the same in crypto. We're seeing crypto quickly mature from its initial use case of trading bitcoin to the trading of thousands of new assets, and the adoption of new use cases like Decentralized Finance (DeFi), NFTs, smart contracts, Decentralized Autonomous Organizations (DAOs), and more."
-Brian Armstrong, CEO of Coinbase source
While some are rushing in to get their share of the pie from the crypto cake, others like governments and EU governors show clear signs of fear towards crypto taking over their filthy, backed by shit and printed infinitely EURO.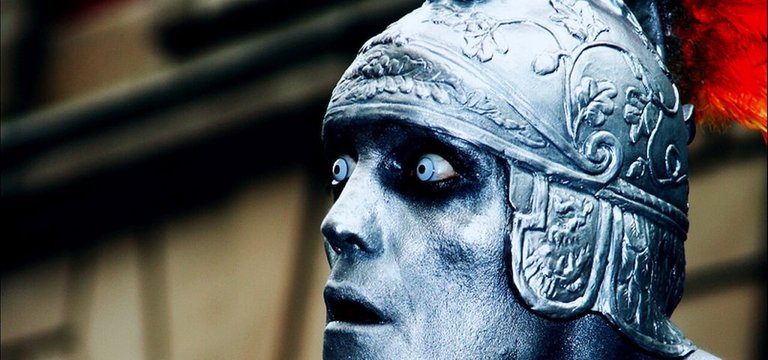 image source
"We in Europe need to move as quickly as possible or risk an erosion of our monetary sovereignty. I must stress here the urgency: we do not have much time left, one or two years. On both [digital] currencies and payments, we in Europe need to move as quickly as possible."
-Francois Villeroy de Galhau, Bank of France governor source
According to Villeroy, "they have about one - two years left" to regulate crypto. I wish them luck with that... Russia seems to have taken "the positive example of China" and looks like Twelve Russian banks including Sberbank, VTB and Tinkoff Bank will help the Bank of Russia test the digital ruble in January 2022.
I don't like CBDCs, you probably know that by now. CBDCs are not cryptocurrencies. They're just a digital tool for the governments to gain even more control over the citizens, actually transforming them in easily controllable numbers in a database. Desperate moves of China, Russia and EU towards developing their CBDCs are clear sign they want their share of the pie, too... But they plan on adding some poisonous ingredients to this revolutionizing piece of technology.
"In #Lebanon, banks close after protestors break into the Lebanese Swiss Bank, ransack offices, and assault employees. Public outcry is at an all-time high as people can't access their savings. Today, I accurately measure inflation in Lebanon at 110%/yr." How about that?... Imagine when those people will find out about crypto, how they're gonna burn down the banks and their shitty enslaving papers.
We're definitely going through a revolution, or a shift if you may like. Much of the world, especially from a technology point of view won't be the same anymore in a decade or so from now, and some things will change for the better, some for the worse. I doubt heaven on earth will be possible after all, but that doesn't mean we should stop from fighting and paving this road that Satoshi set the first paves on.
Crypto is a threat at this point. It's disruptive, refreshing, empowering and challenging at the same time. According to AltcoinDaily, "PayPal settled just under $1 trillion worth of transactions in 2020. In just Q1 of 2021, #Ethereum settled over $1.5 trillion." Ignore all of that at your own risk...
Thanks for attention,
Adrian
Posted Using LeoFinance Beta
---
---