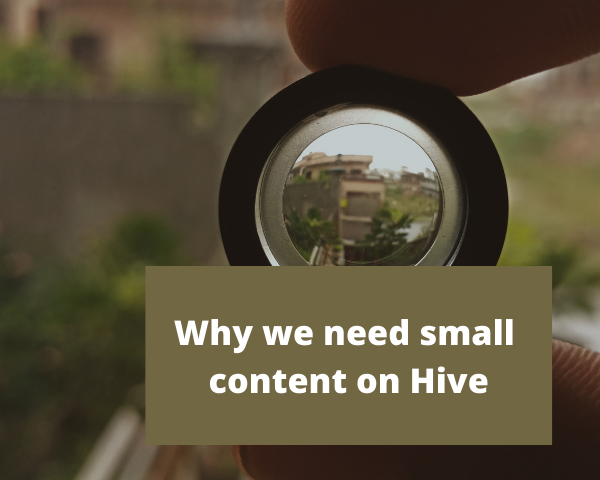 If you are active on hive, you probably realized that a lot of things are happening and only a very limited number of people are actually aware of the innovations that are born on hive on a daily basis.
As an example, I would like to point out some very interesting projects that only few have on the radar:
Did you know that there are some liquidity pools that allow you to swap hive-engine tokens and swap.tokens, often for better prices than on the market? Check out the diesel pools

Did you know that we have our own Defi platform on Hive? Check out Vftlabs

There are two fresh games on Hive with Dcrop and Ocean Planet
Probably there are plenty of things out there that I haven't heard about. Did you know about these projects?
Why do I list these things? What I want to drive at is that it is pretty difficult to have an overview of everything that is being developed on this blockchain. There are several attempts at trying to sum things up but even that seems complicated and it's a lot of work for the people who are trying to do it.
How to learn about the new things on Hive?
If you stay only on hive, it's quite difficult to find out about everything. You might discover some interesting things on the trending page but I realized that you can learn much more if you engage with Hive people on another platforms.
I have discovered a lot of these things on platforms like noise.cash where a lot of hivians share small pieces of content. It also allowed me to go beyond hive and discover other blockchains. That's for example how I discovered the world of WAX that can bring a lot of synergies to hive.
Another interesting place to find out about new things are chats on Hive like @leomarkettalk or @ctpchat where users share their experiences. The only negative aspect is that it can take ages for these chats to open because there are so many comments...
When I look at all this, I think that we definitely need our own small piece content platform. We have dbuzz. However, I don't like that these posts trigger auto upvotes so I tend not to use it. I hope that we don't have to wait too long to get project blank...
---
Let's connect ! You can find me on these platforms:
Posted Using LeoFinance Beta