D.Buzz is a #HIVE microblogging interface. It's a censorship-free twitter alternative. It's short messages incentives users to put as much information in the least possible words number of words.
All of D.Buzz posts are short microblogs with a maximum of 280 characters per post. It's a HIVE-based Twitter. I used to read all posts on latest section. Now I just read as much as I can.
Say "Hi" if you meet me on my sub account: @ahmadmangazap!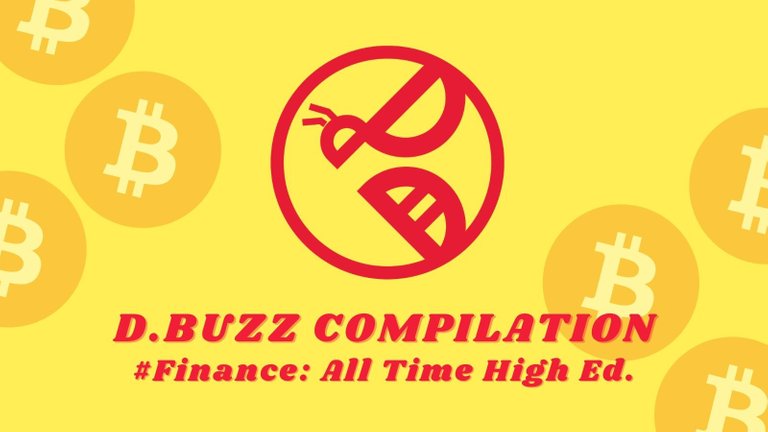 I wrote many compilations of dBuzz posts over the last month. I decided to move away from General Compilations to more specific, community or tag-based ones: This another article about Finance!
As usual: There's no minimum quality or standard for these posts. I found them informative or they stood-out to me in some way. I just found them interesting enough to compile together:
---
#ElectroRAT malware targets Crypto users via fake Apps #Hive was a target:
https://www.publish0x.com/technicity/electrorat-malware-targets-crypto-users-via-fake-apps-xykymrm
The fearsome thing is, ElectroRAT is also a Trojan virus so it could be found on totally unrelated apps:
Here's a quote from the linked post:
"ElectroRAT is extremely intrusive, It has various capabilities such as keylogging, taking screenshots, uploading files from disk, downloading files, and executing commands on the victim's console."
It seems this malware is still active, be careful!
---
Bitcoin just hit $40k and Elon Musk has become the richest person in the world. Today Bitcoin and Elon Musk both made victory. Congratulations #Bitcoin & #ElonMusk
So, one of the biggest crypto holders, the father of DOGE Coin and the man behind Tesla became the current recorded wealthiest person in the world. This news was the first thing that actually made me (want to) learn about him. Here's his page on the Wiki.
---

Creepy, init?
I was watching a YT video then saw this Ad and it creeped me out,
I know about NiceHash but, that BTC-EYES Emoji looks like it wants to kidnap me & mine BITS from my brain!
Posted this here because I found it funny! The kicker is in the comments:
Me: Imagine when this replaces the "$ $" eyes in a few years... The Horrors~

OP: Looks like we're few years ahead, time flies,

Me: THE HORRORS~
---
They know how we think, how we react, what we like, who we love. They spend billions on that knowledge.

To believe ourselves invulnerable to such sophisticated manipulation makes us vulnerable and susceptible to indoctrination.
So true! Even when you're different from their targets that they study every day. Once you become significat enough! They will understand you more than you understand yourself, they have the resources to do just that.
The game is rigged, you can't win. #InfoWars
---
This is not the same Hive as us right?

Cryptocurrency Miner Hive Blockchain Passes $1B Market Value
For those who are confused. Yes, it isn't. It's a cryptocurrency platform named "Hive Blockchain."
The branding for the platform/coin #HIVE was a hasty one considering it was forked from STEEM after some unfortunate incident but when HIVE started, another company called Hive Blockchain already existed which led to a lot of confusion.
---

As the prices of Bitcoin and Ethereum rise, the amount of crypto scams will too. Unsustainable pyramid schemes & phishing attempts on Discord.
Be alert and warn your friends.
A nice reminder that works well with @pokecrypto's buzz above!
---

Almost every coin is rising in price. Every coin? Trading signal?
HEX Chart
Well, you did say "Almost." There are many coins (HIVE included) that don't follow the price trends of other altcoins. Not sure if that's a good sign...
---
With cashflow and passive income being a frequent sought out utility, 2021 might see the uprising of Proof-of-Stake cryptocurrencies. Have you started to invest in PoS tokens and what are they?


[Youtube Video]
If you're new to Proof-of-Work (POW) or Proof-of-Stake, the linked video teaches what they are in an easy way anyone could understand. Share to Newbies!
---
Very interesting documentary. I recommend.


[Youtube Video]
This video explains "How money became worthless" touches on many things like #Iflation, the #IOU concept, what does #FIAT mean.
Watch below:

---
---
And that's where I'll leave you today!
~ I wish you all a blessed day/night ~
Posted Using LeoFinance Beta