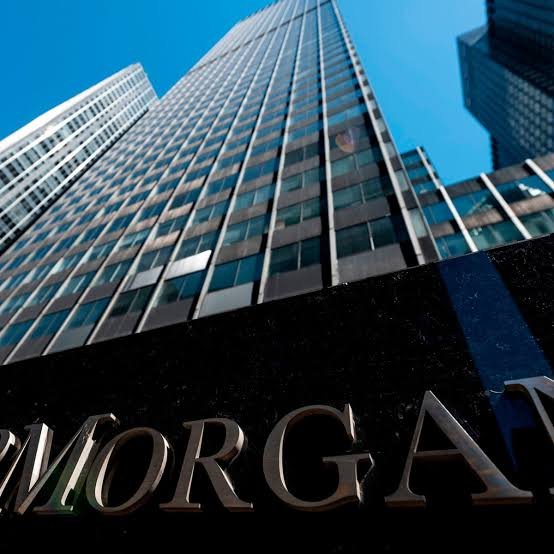 | Source: News.bitcoin.com
JPMorgan Chase sets Bitcoin's long-term price target at $146,000
JPMorgan Chase released a report on Bitcoin's valuation and future prospects on Monday. "We can't rule out the possibility that the current speculative mania will spread further, pushing the price of Bitcoin to the $50,000-100,000 price range," the analyst wrote. "We believe that such a price level will prove to be unsustainable."
They explained, "In our opinion, the competition between Bitcoin and gold has begun. Since mid-October, more than 3 billion US dollars have flowed into the Grayscale Bitcoin Trust Fund, and more than 7 billion US dollars have been invested from gold ETFs. You can see it outflow." The report details this:
"The current market value of Bitcoin is $575 billion. From here on, it must rise x4.6 times. This means that the theoretical price of Bitcoin is $146,000 to match the total amount of private sector investment in gold through ETFs or gold bars and gold coins. ."
The analyst added: "The volatility between Bitcoin and gold is unlikely to converge immediately. It is a multi-year process in our opinion. This means that the above-mentioned theoretical price target of $146,000 for Bitcoin should be considered Long-term goals."
Analysts say the current Bitcoin bull market is similar to 2017
Nikolaos Panigirtzoglou, senior global market strategist at JP Morgan Chase, is one of the authors of the report. He also shared his outlook for Bitcoin 2021 on CNBC's Squawk Alley show last week.
"In my opinion there are three risks," he said first. "The first one is the strong consensus that currently exists, that the price of Bitcoin will reach $50,000 or even $100,000 in 2021. We know from other asset classes that when many people reach a consensus, it rarely can Realize as originally envisaged."
He continued: "The second risk is related to speculative funds in retail investors, but it also includes institutional investors." He added:
"The current speculative funds among retail investors are not much different from what we saw at the end of 2017."
"Institutional investors have also established speculative positions in the past few months, and we have seen this in CME Bitcoin futures," Panigirtzoglou asserted. "I think it is wrong to think that the rise of Bitcoin this year is driven by institutional purchases and all institutional purchases are long-term institutional investors. There are also speculative institutional investors."
The third factor he discussed is whether more people will use Bitcoin in 2021 and whether more businesses will accept Bitcoin. Although payment giant Paypal promised to implement bitcoin payments in its 28 million merchants worldwide, the JP Morgan Chase strategist still doesn't believe it.
"I don't think so," Panigirtzoglou said. "Accepting Bitcoin as a payment system, as a payment currency, is subject to regulatory restrictions and approvals. Therefore, it is difficult to imagine here that we will see huge changes in this area next year."
The JP Morgan Chase strategist concluded, "I think what has changed this year is the perception of Bitcoin digital gold. But as a payment currency, there is far from seeing much change here, but we don't need Bitcoin to become a payment. Currency, the price will rise."