Thanks for this update! Amazing development which shows a bright future!
It reminded me that there is the twitter post option that I forgot to activate, now that I have a twitter account, thanks to @nathanmars.
Another fact that is interesting is that Romania is on 3 of sharing views with 6%, where I know only 4 users being active on leofinance.io, beside myself when I sometimes use a Romanian IP. This 4 daily users are @behiver, @acesontop, @erikah and @bluemoon. If there is another that I miss, please let me know.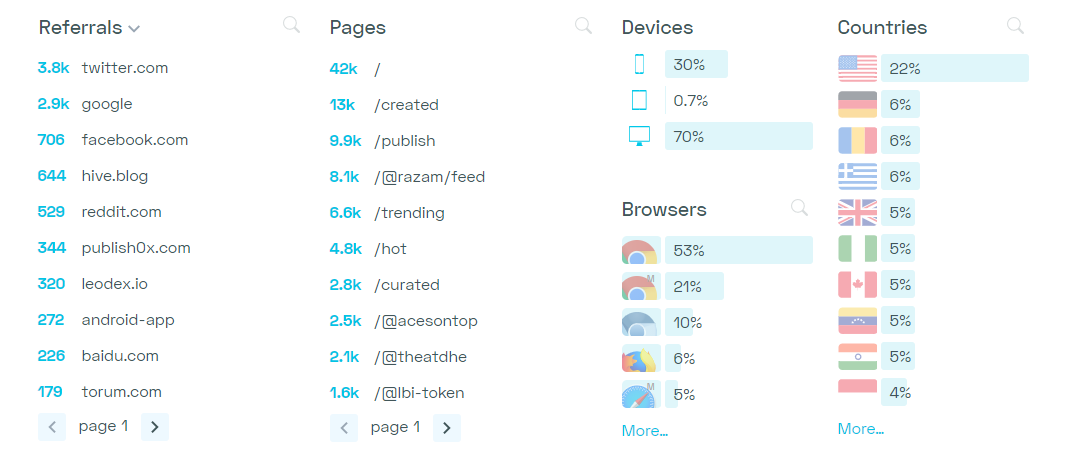 Posted Using LeoFinance Beta