Hello folks,
Maybe it is a little amount, but comparing with last 7 days, my first day of rewards looks nice.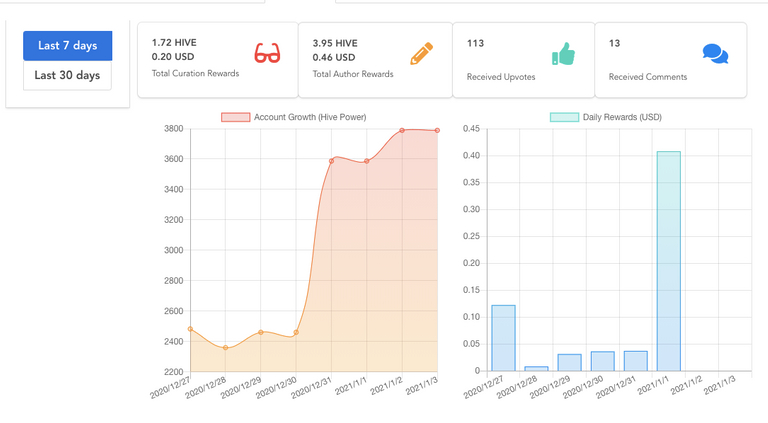 In average, last seven days was less than 0.10 USD (equivalent), But January 1st is showing me 0.40 USD (equivalent again).
So, it is kind of encouraging to continue every day, even if we are in a long bearish way of HIVE.
Well, I hope my next days will improve this level of rewards, but it is necessary to recognise it requires to be implicated in the blockchain for every day.
In the mean time, I am beginning well this 2021!
HAPPY HAPPY NEW YEAR 2021!
(Note: I am posting again in Leofinance as I forgot to input the tag for leofinance!!!)
Posted Using LeoFinance Beta