Leo Magazine #19: BRC-20, Ledger Controversy, Bitcoin halving, Ripple into CBDC, ChatGPT to Optimize Trading plus more!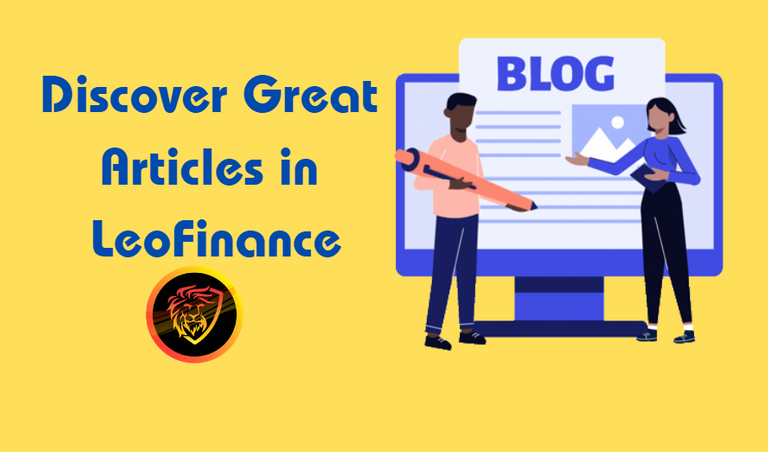 Hello!
Here is another edition of LeoFinance Magazine and we have picked some of the best articles published in leofinance.io this week for your read. You just need to sit back and enjoy the selections.
🅽🅾🆃 🅾🅻🅳🅴🆁 🆃🅷🅰🅽 24 🅷🅾🆄🆁🆂
🅼🅾🆁🅴 🆃🅷🅰🅽 24 🅷🅾🆄🆁🆂 🅰🅶🅾
| Title | Summary |
| --- | --- |
| Using ChatGPT to Optimize Trading by @steemychicken1 | ChatGPT is a trending topic these days and it's a conversation AI tool. AI is a powerful tool and with certain commands, we get so much information with chat GPT. There is a lot that we can do with this AI tool and the author has discussed how it can be used to Optimize Trading. You can also see the codes used in the post. |
| The Ledger Controversy by @mistakili | Ledger is a leading name in hardware crypto wallet and recently they have created a controversy by saying that they can program their devices to grant themselves full access to the coins in the wallet. We expect the utmost security with the hardware wallet and this type of update will create a trust issue. Read more inside the post. |
2 🅳🅰🆈🆂 🅰🅶🅾
| Title | Summary |
| --- | --- |
| Ripple Getting into The CBDC Game by @taskmaster4450 | Ripple which is also known as XRP has been going through the SEC lawsuit since last few years. Now Ripple has announced that they will be rolling out central bank digital currency (CBDC) on May 18th. This is going to be a big move and more information is shared in the post. |
| Safety in booking profits and making real-world investments by @bala41288 | With crypto, we have got a new segment to invest on and most of the investors believe that investing for the long term is more profitable. As per the author, this long-term strategy is good but it's also important to book profit whenever there is an opportunity. Check out more in the post. |
3 🅳🅰🆈🆂 🅰🅶🅾
| Title | Summary |
| --- | --- |
| Bitcoin halving in just 326 days by @onwugbenuvictor | The bitcoin halving is expected to happen in approximately 326 days. This is a process through which the miner rewards are reduced by half and after the Bitcoin halving we see price appreciation. More in the post. |
| Bitcoin Holders are Growing by @reeta0119 | Bitcoin is the primary cryptocurrency and after the last bull run cycle, we have seen that people have started following long term strategy because they believe in bitcoin. Now we have over a million wallet addresses holding 1 or more bitcoin and this is a good sign. Read this post to know more about it. |
4 🅳🅰🆈🆂 🅰🅶🅾
| Title | Summary |
| --- | --- |
| Navigating the crypto market by @behiver | In the current situation there are various factors contributing to the uncertainty and it seems that the market is in the neutral state. The author has discussed this in detail in the article. |
| Japan Hit Hard by North Korean Hackers by @rezoanulvibes | hacking is one of the biggest problems in crypto space and even exchanges have to go through this in the past. In this post, you will get to know some interesting stats on hacking, and needless to say that we need to follow all possible ways to safeguard our crypto. |
5 🅳🅰🆈🆂 🅰🅶🅾
| Title | Summary |
| --- | --- |
| AI and Business Is It Really That Hype? by @bitcoinflood | Artificial Intelligence (AI) has got so much hype these days and everyone wants to explore ChatGPT to create something that can become a valuable addition. The use of AI in business is also a possibility and the author has explained it well in the post so go through it to know more. |
| Finance and technology (Fintech). The next big thing? by @niallon11 | Fintech is the segment that has made finance better by implementing technological solutions. Can this become a big new thing and how it can make a positive impact is discussed in the post. |
6 🅳🅰🆈🆂 🅰🅶🅾
| Title | Summary |
| --- | --- |
| Crypto is a Giant Casino by @johnwege | There is a lot to explore in crypto and different people have different strategies. It's good to explore some because this way we get to know something that we are not aware of. In this post also you can see something interesting about crypto. |
| What It Is The Mechanism of Cryptocurrency Investments by @twicejoy | The author twicejoy discuss Mechanism of Cryptocurrency Investments in the article and if you are interested to get such information then this post is for you. It's always good to learn and enhance our knowledge and understanding of crypto because you never know when it can help us. |
7 🅳🅰🆈🆂 🅰🅶🅾
| Title | Summary |
| --- | --- |
| This is how We Can save Crypto Mining Industry by @itwithsm | Most of the crypto coins are generated through mining and this is the process which also consumes a lot of energy. Renewable energy is the option to improve the situation and more information about it is shared in this post. |
| Why CZ Reducing Stake In Binance US? by @luckyali | The current situation is not good in the US and because of this some exchanges are exploring alternative options. While US exchanges are also looking for alternates and at the same time Binance US entity is also trying the same. Check more in the post. |
---
🅴🆇🅴🅲🆄🆃🅸🆅🅴 🆂🆄🅼🅼🅰🆁🆈
Hope you enjoyed the reading and thank you so much for your time. I hope that you have enjoyed reading the selection and that it's worth your time. Please try engaging with authors as they will appreciate any form of engagement, you can provide.
See you in the next edition!
Tagged on Request:-
@marajah, @ijelady, @peniel2010, @ksam, @princessbusayo, @rhozolive, @beauty197, @sammyhive, @katerinaramm, @justiceanietie, @luchyl @fokusnow @itwithsm
Reply in the comment if you want me to tag you next time or if you like to get removed.
Posted Using LeoFinance Alpha
---
---