There are two ways to invest money in anything. First, we can go ahead with lumpsum and second in parts. People who have huge money to invest usually buy all in one go but for small traders or investors buying in parts is better. Now this part of buying has become much smarter and this is modified to be known as SIP (Systematic Investment Plan)
I had started my first SIP in one of the mutual funds in 2015 and its still on because its return is pretty good. Regular investment is a very good idea to go for provided we choose the right instrument to invest in. Also, investment is not for a day, week, or month. Its a long-term game that we should well in advance before investment. Even Warren says that any investment less than 10 years is not right and we must have a long-term vision.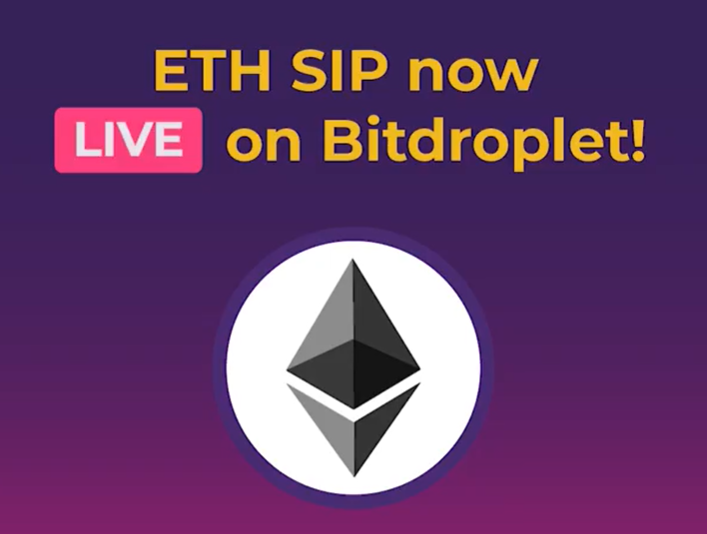 Coming back to SIP, I would like to share something that I started with crypto. I started investment through SIP in ETH from Dec'20 onwards and I choose to invest only 1$ every day. This is certainly not a big amount but the overall return is certainly good. Bitbns exchange offers Bitdroplet which's a service that allows us to invest in crypto in fixed frequency like daily, weekly, monthly. I chose daily because I believe daily is the best way to invest and this is quite a long-term plan for me.

Its been almost 5 months and I got a return of 157.68% which is impressive. There is also an option to invest lumpsum so I can add more money if I see the price is down and it will help me have even better returns.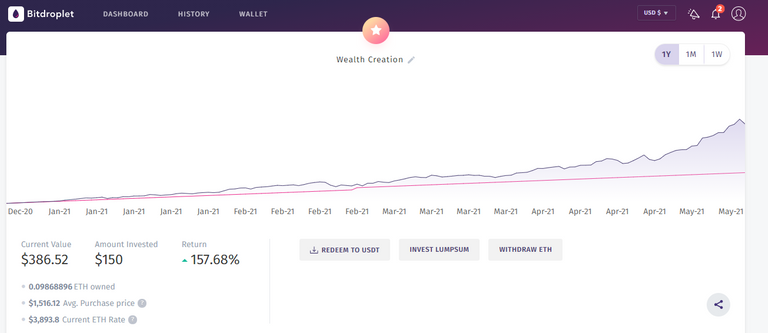 Since I invest daily so here is the history and daily ETH for $1 happens automatically. Buying every day manually is not possible because there are many other things to do and this is a great service which I loved.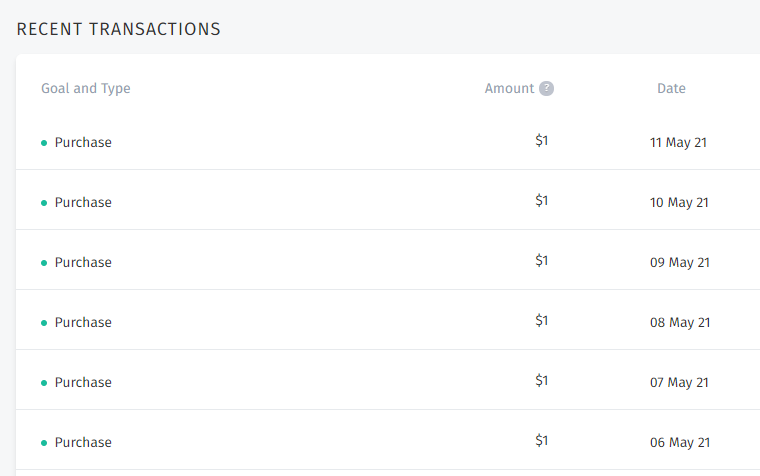 ---
You cay that in crypto we can earn multi X then why I am happy with just 57%. This is right but I am the kind of investor who believes in the long term and I know that by the time I will withdraw it, I will get it multiplied and in just 5 months the return is impressive to me.
Ethereum has been doing great for the last few months and even now when its price is $3893 the also my average buy price is $1516 which is not even half of it. The auto-buy helps to grab coins at lower prices and high prices both which helps to get the investment better on average.
I have been using INR since there are no charges involved with it however they have recently introduced a decentralized way as well. I will go through it and will share it in future posts.
While creating the investment plan they provide options like below and we can choose whatever is best suited as per our need and plan but the daily frequency is highly recommended.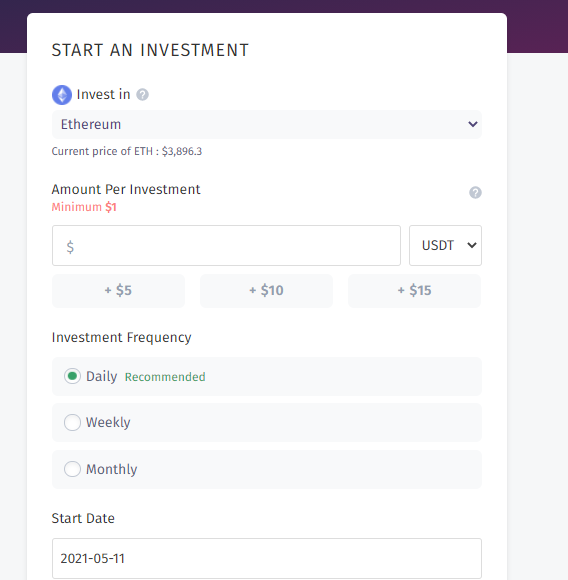 ---
I prefer to keep my investment diversified and that too I rarely invest all in one go because I believe that investing regularly helps to get better returns and we need not a big amount of money to jump in.
Like I do with Hive and Leo that I keep on accumulating more and more tokens every day and whenever there is a buying opportunity because in the long run things will show great growth.
I would love to know if there are any better options than this so please do share in the comments.
Thank you so much.
Posted Using LeoFinance Beta