It Has Been Pretty Wild
The Elon Effect seems not last so long, after those controversial tweet from him, shake the price of bitcoin a bit, a Ban news from China, bring an earthquake into crypto space. And comes with it a tsunami of bitcoin selling pressure. Seems China has more influence than Elon. : )
Bitcoin has loss almost $30K from its ATH at $63K, some said its the biggest dip so far through bitcoin history. For those who hold from 2017, this price might still hold a profit for them. but those who buy in this time ATH, might get a bit of a headache.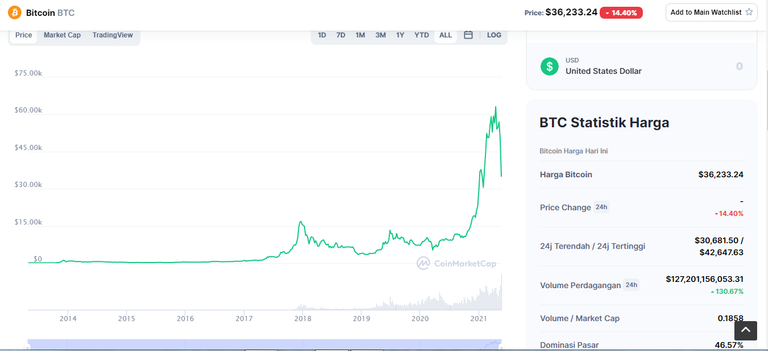 Another Wild Ride
Here is another wild ride in this week. War On Rug one of the famous crypto project auditor which make an independent audit in any new crypto project finally makes its own rug-pull. After managed to gain trust from the community by exposing several rug-pulled crypto project, its time for them to do one for them selves. Because, why not?
A project called Fairmoon, which run on Binance Smart Chain led by the War On Rug finally rug-pulled its investor running a way with a good amount of fortune.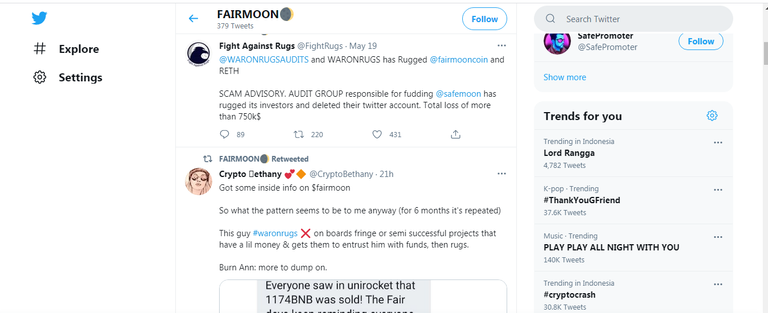 Its twitter account has already been deleted after the incident, so there will be no more an influencer pointing fingers that other project are scam. just an ironic plot twist of the good auditor.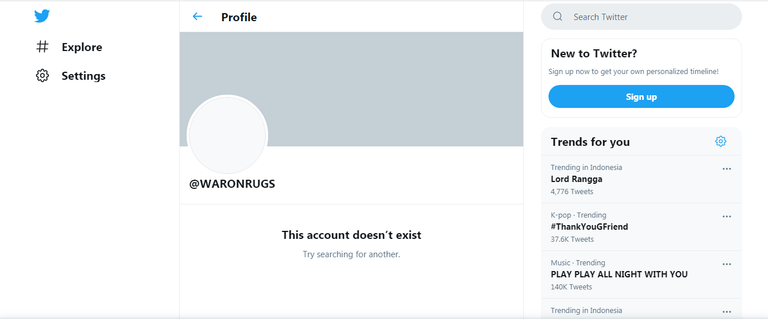 you can watch the video below for more explanation. Stay safe everyone always do more research when investing with big amount of money.
Posted Using LeoFinance Beta