30 hours more for CubLife snapshot , do you have enough LBI ?
Good evening to everyone , I hope you all are doing good . This is just a reminder post to those who want to get involved in CubLife project .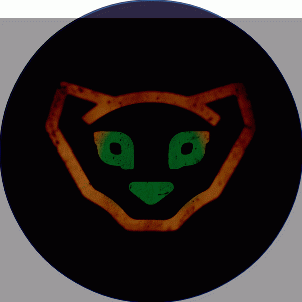 Well first of all , what is CUBLIFE ?
CUBLIFE is all of us, I'm pretty sure if you are reading this, you are invested in CUB.finance in same way and you'll understand how it works. CUBLIFE is a collective that anyone can be part of. The idea is to provide an actively managed CUB.finance portfolio that pays out handsome weekly dividends in the form of LEO to all CL token holders. The goal is to encourage people to take their dividends and reinvest/compound them down to grow a future nest egg through monthly group buys. CUBLIFE is a growth/dividend token at heart with a 100% focus on CUB.finance and its dens, farming and future kingdoms. Source
For complete information about CubLife , go to this post .
LBI and CL connection
CubLife is a project which comes under LBI project , you can call it a sub-project . Those who are holding LBI will get CL airdrop on 14th of May .
This is the schedule -
7th May at 9:00 PM UTC - snapshot of LBI holders will be taken .

14th May at 9:00 PM UTC - airdrop of CL tokens for LBI holders based on snapshot .
How can you get more CL airdrop ?
You already know the answer for this , buy more LBI .
You can buy LBI @ https://hive-engine.com/?p=market&t=LBI
or
here @ https://leodex.io/market/LBI
Let's look at some data
How many wallets are holding LBI as of now - 263 wallets

How much minimum LBI must be held to be eligible for the airdrop ? - a minimum of 10 LBI .

How many wallets qualify for airdrop as of now ? - 200 wallets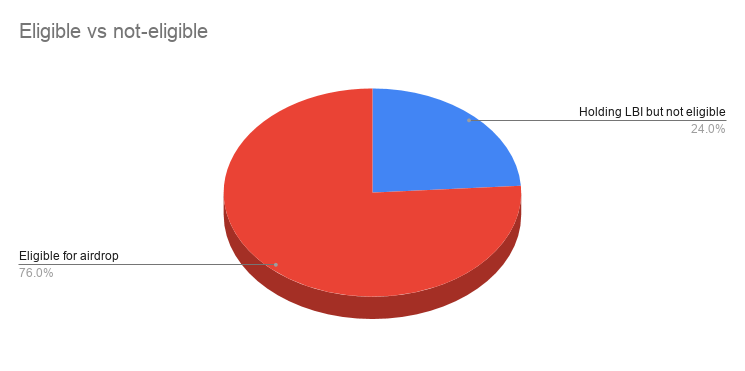 Total LBI held in the wallet ( removing @lbi-token ) as of now - 223174.04 LBI

Average LBI holdings ( only those with 10 or more LBI ) - 1115.87 LBI

Median LBI holdings ( only those with 10 or more LBI ) - 109.753 LBI
Since average is more than median , it means there are few people holding big amount of LBI .
Is that unfair ? Absolutely not , it is an open market where you can buy as much tokens as you want , you want bigger airdrop ? Just buy more .
Quantiles
25% = 40 LBI
That means if you hold 40 LBI , then 75% hold more LBI than you and 25% hold less than or equal to 40 LBI .

50% = Median= 109.753 which is already mentioned above .
This means 50% or less hold 109.753 and 50% wallets holds more than 109.753 .
75% = 646.32 LBI
Again , it measn if you hold 646.32 LBI , then 25% hold more LBI than you and 75% wallets hold less than or equal to 646.32 LBI .
Top 10 accounts holding LBI as of now -
Things you must note
Although @lbi-token is holding LBI token , it will be removed from airdrop .

If you buy LBI after 7th May 9 PM UTC , it won't be counted for the airdrop .

Why 10 LBI minimum ?
We choose 10 LBI tokens because it requires 10 LBI to vote and to be honest payouts on less might not go through. The airdrop will equal to maybe 2-3% of your LBI holdings so nothing to write home about but the important thing is LBI tokens holders will all be evolved with the LBI new project.
Finally

Don't miss this opportunity , I personally feel this is a great project to be involved with .
Why I have a good feeling about this is - it benefits LBI holders too.
Those who want to be more involved in CUB can utilize this project to participate in the DeFi .
---
Regards, MR.
Posted Using LeoFinance Beta
---
---