Good evening to everyone , I hope you all are having a great day . This post is to let you know that UTOPIS has been added to the HLS tool .
UTOPIS
It is another investment project on Hive Blockchain which is run by @chronocrypto . Check this post to know more about utopis project .
Today @utopis made its first dividends payout .
HLS tool - UTOPIS added to the token list
You can enter your username and select UTOPIS in the left sidebar to get the details -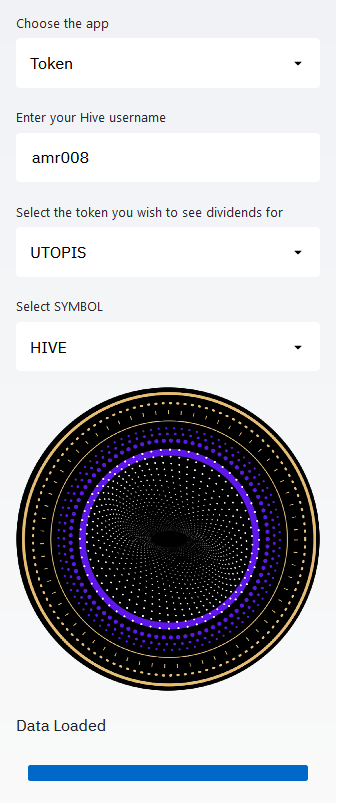 Since I have already added the data , it won't take much time to load .
Payments will be weekly once ( on Mondays , in HIVE )
137% APR?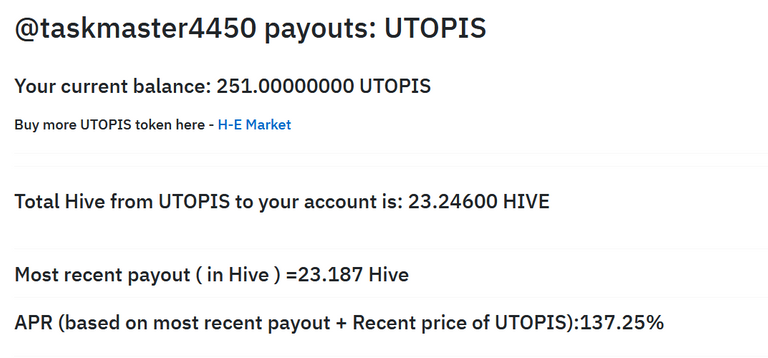 According to the tool , it gives 137% APR ? That is insane .
But it actually doesn't , from @brofund-leo's recent post I got to know that the @utopis has made 2 weeks payout at once this time .
So you have to divide it by 2 , which is 68% APR . Yes , it might sound insane but according to the latest payouts it is 68% APR .
Note: This is based on recent price of 3.5 HIVE but if you actually bought UTOPIS at initial price of 2 HIVE , the APR is much better , you will break-even in an year
Engagement project update - Hive giveaway
Do you hold UTOPIS ? What do you think about the project ?
---
If you would like to delegate to my engagement project- here are the accounts -
LEO - @amr008.leo
CTP - @amr008.ctp
STEM - @amr008.stem
SPORTS - @amr008.sports
---
Regards,
MR.
Posted Using LeoFinance Beta