First of all, I hope you had a great weekend with your loved ones! It's important to get off the charts once in a while and connect with those who are important to you. Especially at times like these when you never know what restrictions are going to be implemented next. It's also good for your health to get out in nature instead of spending all day at your computer.
In case you didn't have the opportunity to spend time with your family or friends, I hope you still had a great time. The great thing about crypto is that it's open 24/7 and there are always people online. If you're a member of an online community, you will always find someone to talk to if you wanted to.
One of the communities that I'm a part of is Torum. I've written about it multiple times over the past year and I will keep doing it because I love what I'm seeing. More and more people are switching over from Facebook and Twitter to use platforms where they can earn something for the time they are putting in. Recently, Torum has grown in a rapid pace. Here's my review, in case you want to read more.
A few days ago, I finally reached one thousand followers on Torum. Today, when I returned from the holidays, I saw that I now have 1,257 followers on Torum which is tremendous growth! Yes, I have an advantage because I'm an Ambassador of Torum and many new landers often follow all the ambassadors on the list.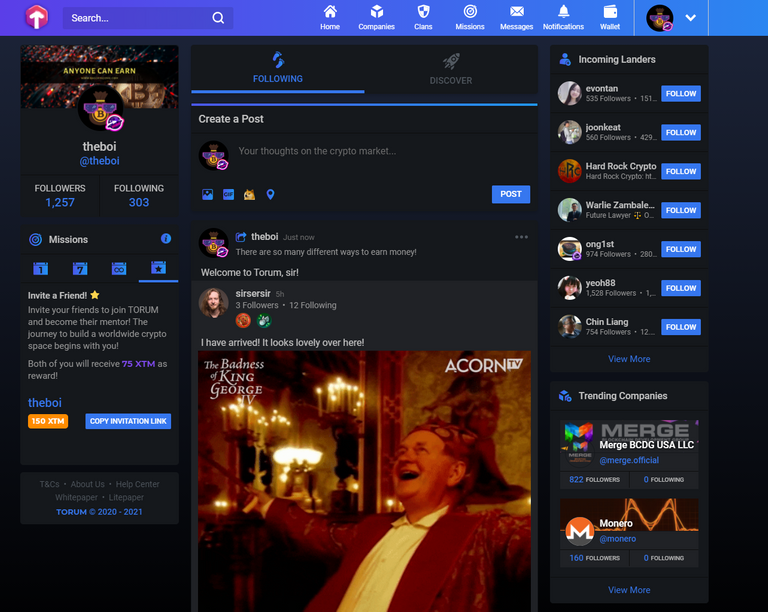 As I am seeing my followers increasing, I understand that more landers are joining up the platform. It's bullish if you take in the fact that the native token of Torum (XTM) is not yet listed on the market. It only means that right now is the best time to accumulate more and more of the rewards. As you can see in the screenshot below, I have managed to accumulate more than 10K XTM from which over 5700 are from mission rewards alone. All it takes is consistency.
As for the XTM token - the listing is coming in the second quarter of this year, meaning in the next three months! Along with that - the team is coming up with a DeFi project called Torum Finance where users will be able to use their XTM and NFT's that they have managed to accumulate. Read more about Torum Finance here.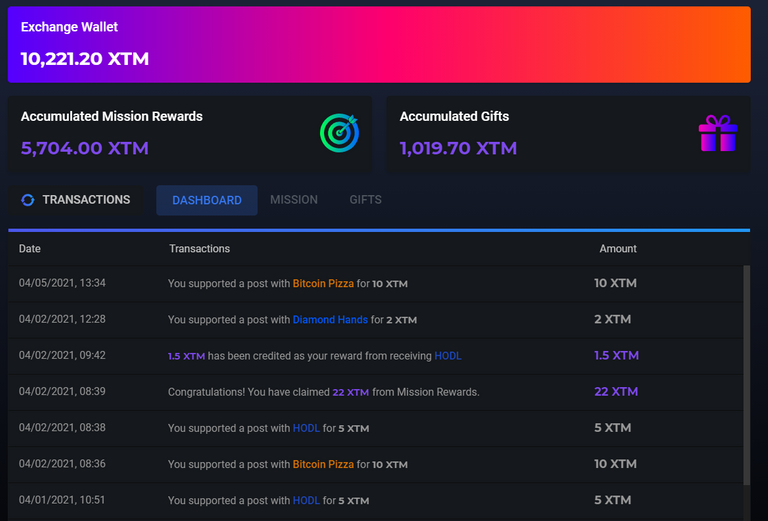 Other than that, I love what I'm seeing! The growth of the whole cryptospace is easily seen on Torum as there are now more quality posts than ever before. I can't wait for the XTM token to get listed! And all the upcoming upgrades!
As you can see on my referral dashboard, I have now invited more than 47 verified Torumers and the count is growing with each passing day. I wonder how many of them have used my invitation link from my Leo articles. My guess is that it's the biggest percentage.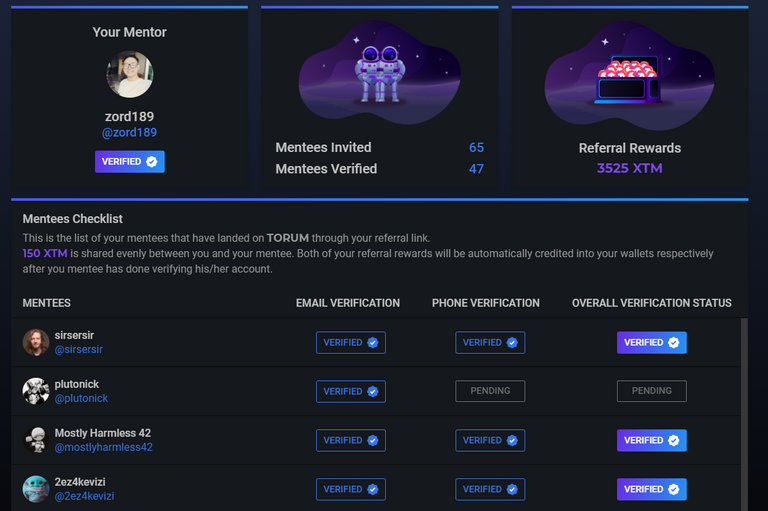 I almost forgot about the Alexa ranking. The last time that I did an update on that, Torum had breached into top 50 thousand sites in the world. Look at where it's now! New heights and green numbers all across the board.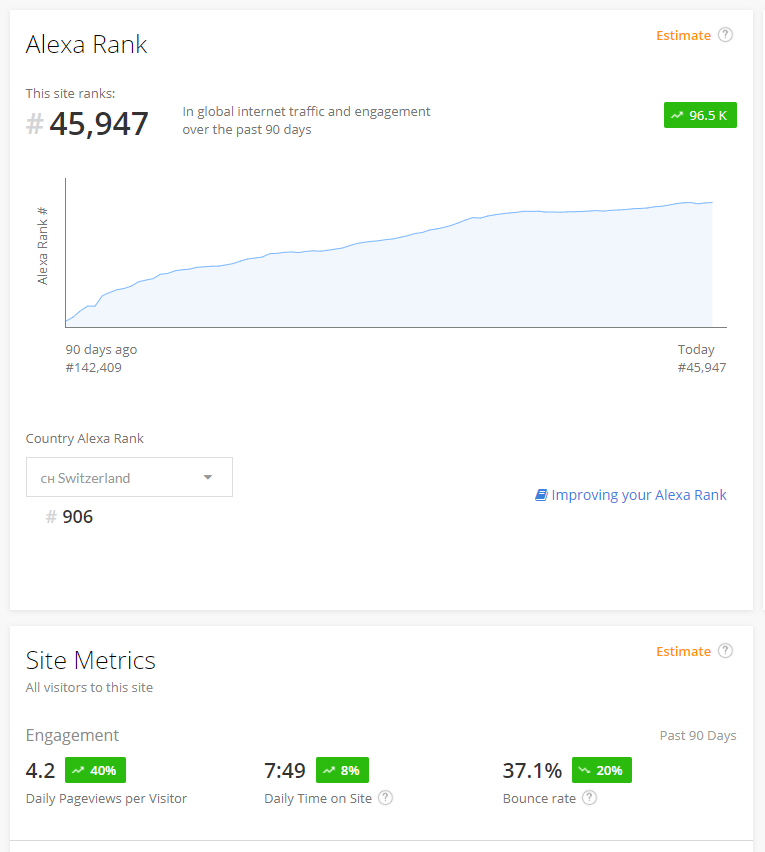 I hope the white screenshot didn't make you go blind, though. Alexa should really make a night mode!
---
Thank you for reading and have a wonderful April ahead of you!
---