You are reading this because you want to know how much crypto I earned in the past week. But then again, maybe you're here for fun and engagement. Maybe you're here to read meaningful articles and learn in the process. To warn you up-front, this won't be a meaningful article about the global economy and its impact on crypto.
This will be my short summary of earnings on one of the most beautiful of places online, the HIVE blockchain. Although I spent most of my time on the LeoFinance front-end, under all the layers, we're all using HIVE.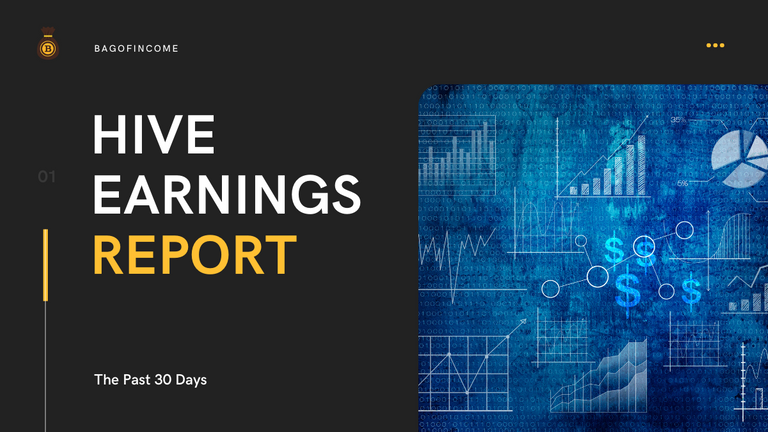 A few days ago, when I wrote about my favorite HIVE places, I somehow managed to forget about my most frequently used tool - Hivestats.io (go there, enter a name of any user and see it for yourself)
By using this simple tool, I'm able to see earnings from all my HIVE places, including LeoFinance. In the image below, you can see my analytics.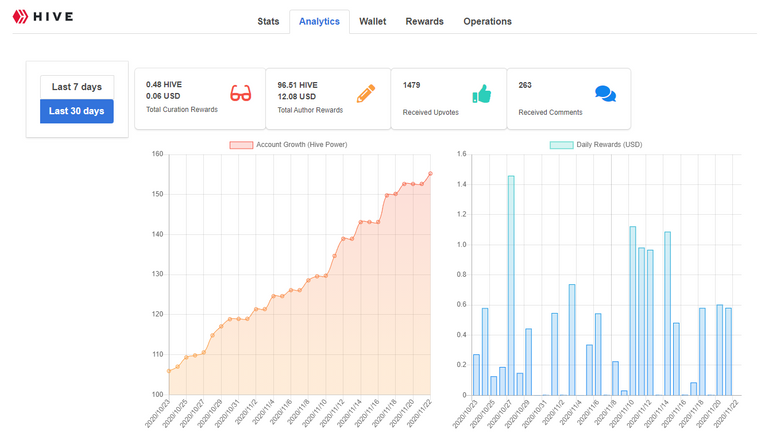 As you can see, my comments and posts have received 1479 upvotes and received 263 comments. When you look at the total author rewards which are 96.51 HIVE, it is actually not the total amount! It's only the total amount in HIVE tokens.

To see more about other tokens like LEO, you have to scroll below and explore further. As you can see in the screenshot below, in the last 30 days, I have earned 300.67 LEO tokens which equals $74.89 at the time. I think it's really impressive! If we're talking about monthly salaries, these 74 dollars would be equal to about 10% of my monthly salary.

When you switch tabs to the hive-engine wallet, you can find more information about other HIVE tokens such as #ctp and #neoxian. Lately, I have started to accumulate some of them because every opportunity counts! As I said earlier in one article, synergy is really important for us to reach new heights. Supporting one another is a must!
Monthly Accomplishments
Conclusion
Being on HIVE is rewarding! Not only does it reward you with all sorts of tokens, but you can also learn many new things, participate in various initiatives, or even create and publish your own content for free! All it takes is your time and devotion.
Although my monthly earnings are not enough for me if I decided to quit my job, it's a step closer to achieve the financial stability we're are dreaming about. I'm not cashing out my earnings and instead, I'm powering them up!


Getting closer to my first thousand!
And with the ETH 2.0 coming up and the bull run that's probably only at the beginning, we're going to experience something magnificent! I'm sure of it! LEO is almost 1/4 of a dollar! Soon nobody will stop us, not even the Earth's atmosphere!
Maybe I'm too optimistic but I'm in a good mood today!
Thank you for reading and have a creative week ahead!

Posted Using LeoFinance Beta