Scammed for Seven Figures and Why Decentralized Social Media is the Next Step

Where there is money - there are scammers. When there is more money - more scams appear. As the crypto market cap keeps increasing on day to day basis, we are going to see more and more frauds, impostors, and con artists. For those of us who are longer in this game, it's our duty to educate newcomers about the creative ways of these scams. While some are pretty obvious, others are much harder to recognize, especially for newbies.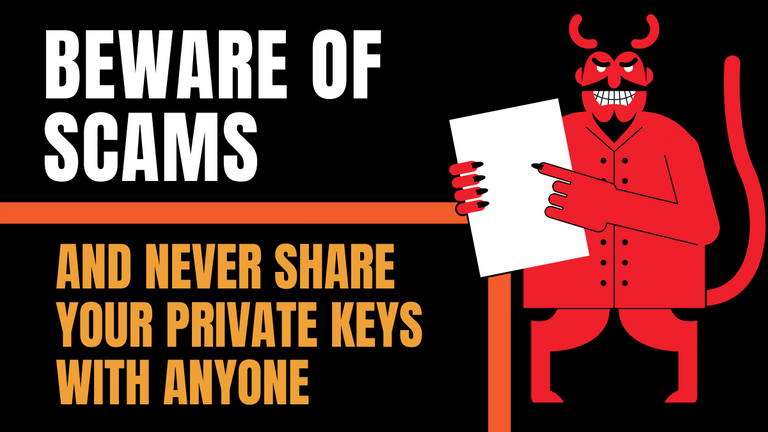 Today I'll go through some of these scams, and if this article helps at least one person to avoid them, it will be a small victory for all of us because the amount of crypto these scammers get is too fucking big. It's simply unbelievable!
Yesterday, as I watched Scott Melker's live stream on Youtube (more commonly known as the Wolf of All Streets), he talked about his friend who had just lost seven figures worth of crypto by participating in an airdrop where he had to share his private keys. Why the hell would you do that?
DO NOT SHARE YOUR PRIVATE KEYS WITH ANYONE
That's why they are called ''the private keys''. They are meant only for you, and maybe your great-grandchildren. If you send them to a scammer, he can simply log in to your wallet and send your crypto to anywhere he wants. A simple mistake that could cost you everything. And still - many people fall for this shit every single day.
In the image below you can see a perfect example. These guys are impersonating Trust Wallet app. First of all, look at the website - does it look like something you can trust? And even if the website looked real, when someone asks you for your private keys (seed phrases, mnemonic phrases), it's a 100% scam!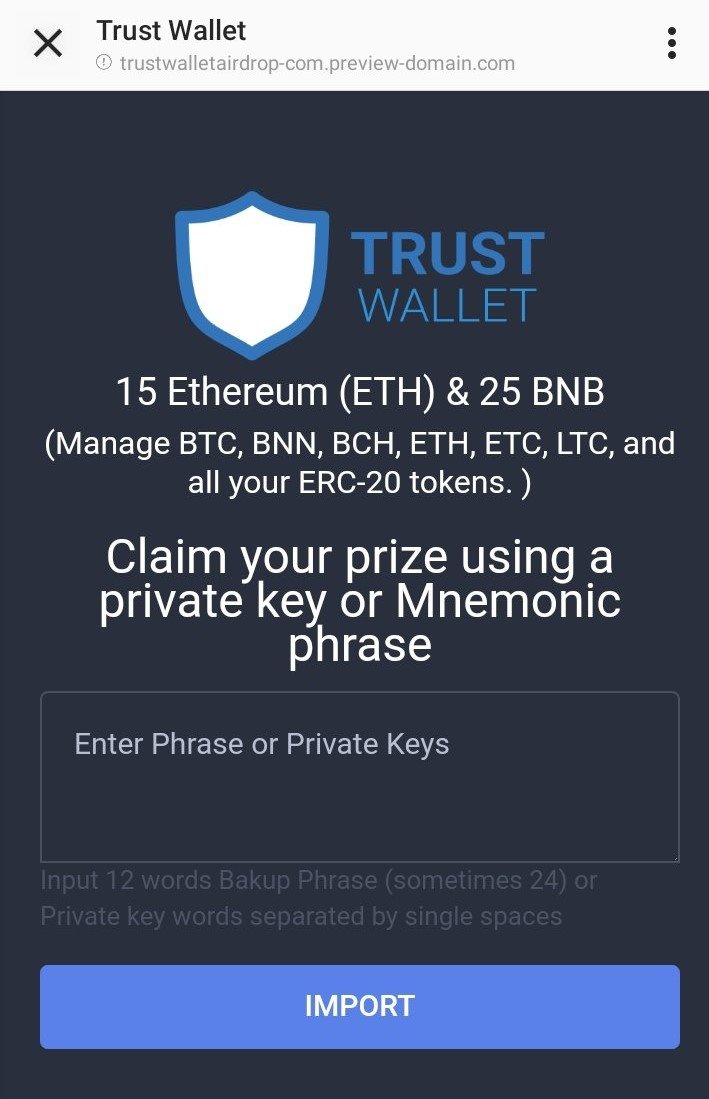 When you see shit like that happening - report these scammers. We can't let them collect millions without any repercussions. We are more than them and together we are strong. Educating ourselves is the greatest defense against a scam.
---
YOU WILL NEVER GET 2 BTC FOR SENDING 1 BTC
There is another popular scam that goes under every Elon Musk's tweet claiming that Musk is giving away double the amount of BTC that you send. Meaning - if you send one, you'll get two back. It couldn't be more obvious that it's a scam and yet, people still fall for it. And it's not always Musk but lately, he's the most popular figure.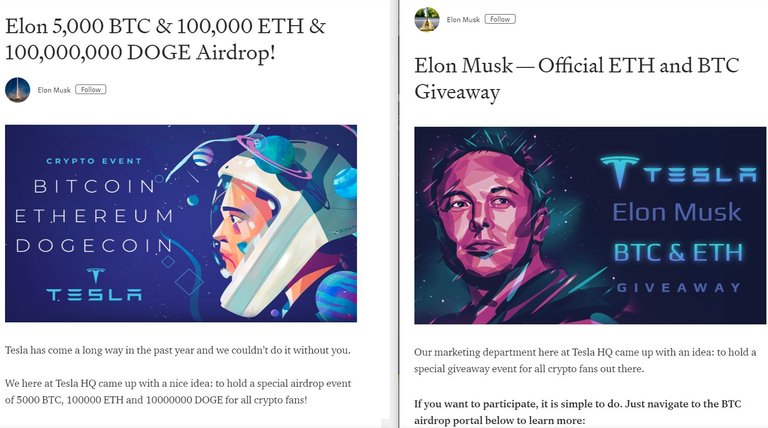 I took the screenshot above from a malware analyst on Twitter called Alexej Savčin. He found out that these two scams got themselves half a million in under two days. For me, it is unacceptable. Yes, the scammers took their time to create these graphic designs but that's all there is to it.
Two days ago I saw that someone sent 5 BTC to this exact scam. Damn! If you don't need your Bitcoin, you can easily send it to me.
---
TOP SCAMS
If you visit scam alert website, you can see a list of top scammers and the amount of crypto that they've accumulated. It is fucking crazy if you ask me! These are only the top 10 active scams but there are definitely thousands of others.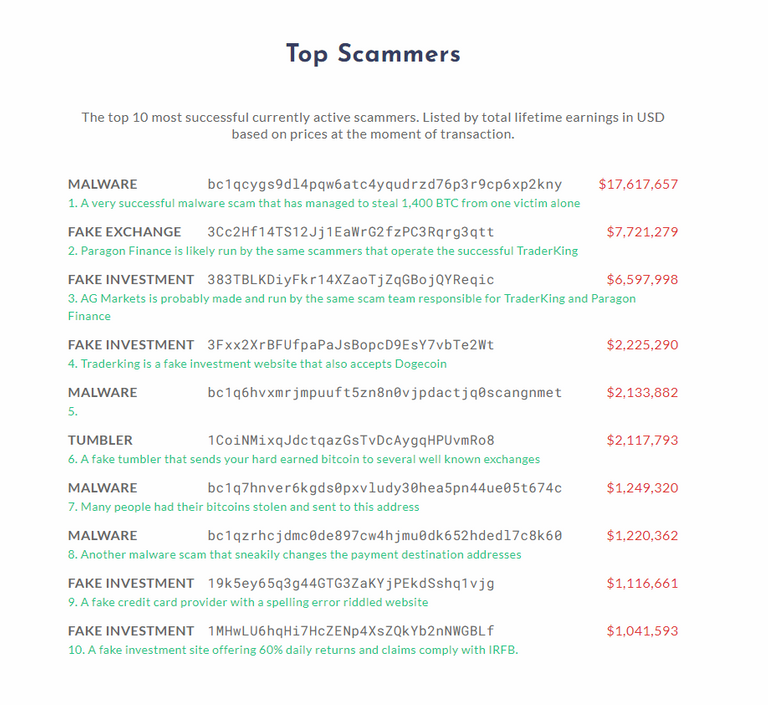 Isn't this crazy? Sometimes I think that I should create something like this for fun and get millions of dollars in a few months but then I just can't do it. I've been raised differently and taking advantage of people is not the way I want to succeed.
---
STAY ALERT AND ALWAYS VERIFY
One wrong click with your mouse can lead to all sorts of bad things. From losing all your crypto to even losing your identity. You must always remain alert on the internet and verify everything you see. If you're not sure about something, ask a bit of advice from your crypto friends or Leofinance community. We are smarter when we work together!
In fact, using LeoFinance can decrease the risk of falling for a scam. I have actually never seen a scammer post on this HIVE front-end. And if there was, they would be unmasked in the comment section and have lots of downvotes because this community sees through scams. I wonder how Project Blank will deal with it but I think we can show an example for all the folks out there.
Why do we need decentralized social media? A perfect example.
The guy I talked about before, the Wolf of All Streets, can't use Twitter anymore because of the number of scams under all of his tweets. That's why he decided to turn off his comment section and allow comments only from people he follows.

As a result, he got 400 direct messages in 10 minutes. Reminds me of the Almighty Bruce when became God and received millions of prayers. Yes, this guy is super popular in the crypto-verse but what the hell - let him live.

Will the Real Scott Melker use Project Blank?
If he does, that would be great but one thing I know for sure - if scammers came to Leofinance, we'd deal with them because we are the fucking lions and our roar is loud! We will tear to pieces those who come and try milk a lion. Not one article on Leo has scammers as the top comment. Not one! I'm pretty confident about Project Blank too.
Conclusion
Stay safe out there because it's a crazy world. Twitter and other centralized social media are full of scams, fake giveaways, bots, and phishers. On Leo, it's quite the opposite. We are real people here and we stand up for each other. It's in our best interest to remain spam and scam-free. As we can all call Leofinance our home, we are all responsible for the well-being of this place. It's simple and beautiful.
---
Thank you for reading!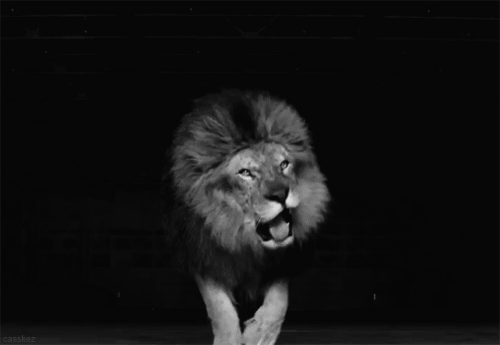 ---
Read some of my other stuff:
Social Media Platform that Connects Blockchain People and Projects Together - Torum Review
Must Read - 33 Reasons Why You Should Be Using HIVE Blockchain!
Crypto Faucets That Really Pay - Browse Here
SwissBorg Lottery With a Guaranteed Bitcoin Prize - Look Here
Or press on the banner below and browse boi's website.
---
---