I see many people writing about their 100 days journey on Hive. I thought I should also share some of my thoughts on this topic. It is great to see many people highly motivated about Hive. Many people are powering up Hive and growing very well. We all know what happpened before 100 days so, I'm not going to go into detail on that. But the good thing is that we stood as a community and was able to restore some part of decentralization back here. I wouldn't say that the blockchian is still fully decentralized. That's a separate topic all together.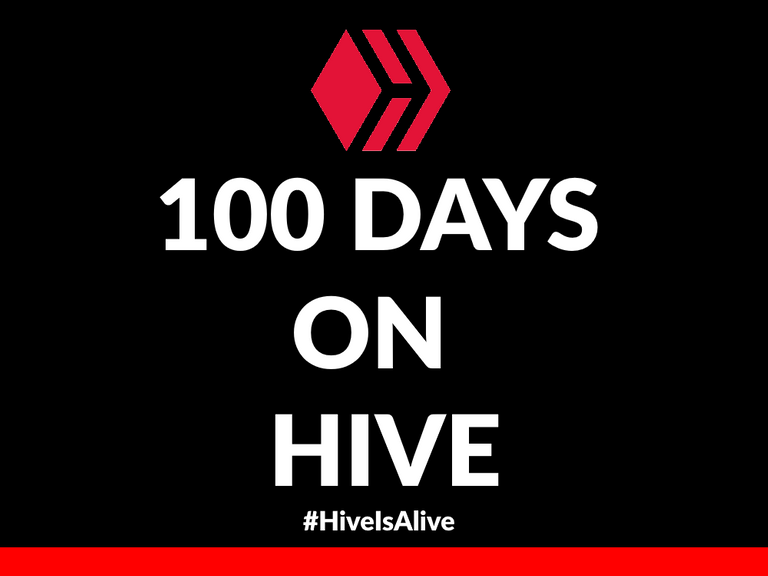 I'm glad that we have successfuly completed over 100 days on Hive. Many people moved from Steem to Hive and started their activities completely on Hive. Initially I was still having some hopes on Steem and wanted to stick around in both the blockchains after the split. I was cross posting and paying attention to things that were happening on Steem as well. Later after HF23 on Steem, especially the funds were stolen from the accounts, I did not find it right to stick with Steem anymore.
I stopped all my posting, voting and commenting activities there. I revoked all the witness votes and access to all the dapps that I was using for Steem. I have just left around 3000 Steem there just like that. I wouldn't worry too much if something happens to that fund there in the wallet. That's about the end of my Steem journey.
Now about my interesting journey on Hive, things have been really great for the past few months I should say. It's been over 3 months already since Hive came into existance and I have to say that my stake on Hive has increased drastically. The pump in the price of Hive and moving of funds from Steem to Hive was a major contributor. I should also take the opportunity to thank all the curators who have been awesome in curating my posts. There have been a great progress in terms of development as well. After the launch many dapps also moved and new dapps emerged.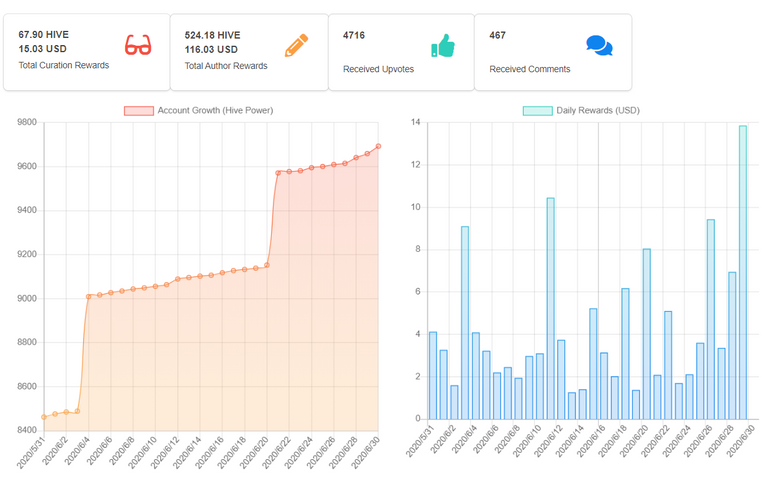 Last month was especially an interesting month for me in terms of power up. I'm almost nearing my goal of reaching 10k HP stake. This was a long term dream for me and I'm glad that it is going to become a reality soon. The pump in the price of Hive to nearly 1$ was a great thing but I'm a bit sad now that the price dropped so much and it is around 23 cents right now. But it creates a good opportunity for the investors. When the price went below 20 cents during the launch of Hive platform, I did not use the opportunity to buy more Hive. Later when the price hit 1$ I was worried that I missed the opportunity. Today the price is low again. I don't know if the price would pump to 1$ again anytime soon but it is definitely a good opportunity to invest on this platform with such low Hive price.
I'm going to keep this post a little short. I hope the platform becomes more popular and creates good earning opportunity for the investors and content creators.
---
If you find this article interesting, please vote, share and follow. Also, please share your thoughts in the comments section.
---



---
Posted Using LeoFinance