Once again the market proved that the dip buyers are the smartest. The market has recovered very well. Today even though the market shows some red signs, yesterday was a good sign of recovery for the market. I'm able to see that ETH is going towards a new ATH and Bitcoin is going towards reaching its 60k spot. I see other ALT coins are also doing good. Cardano recovered from a big dip and is also green right now. XRP was trading at 88 cents in the dip and now it has fully recovered and the price is looking very good.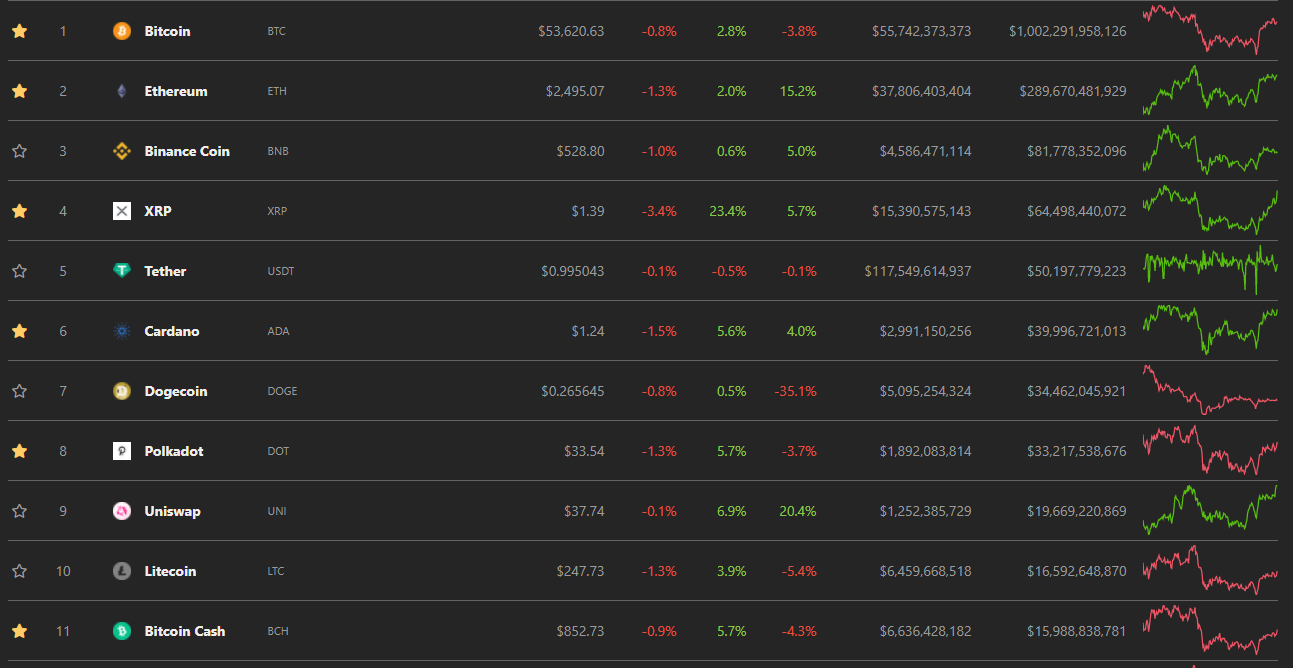 The all the more good news I was able to see was that Hive just pumped from 50 cents to 75 cents. Though who used this opportunity to invest in Hive at 40 or 50 cents would be lucky and already be ready to book their profits. I was able to make some purchases but then I thought what if the market goes further down and missed the opportunity to purchase Hive.
I did not have enough funds to purchase anything in the previous dip. I invested all my liquid funds on Polkadot and ADA during the last dip. The market hasn't even reached the bought price yet. Even though I see a good sign of recovery, I wish the price recovers a bit more so that I can be happy about booking a small profit and exiting. I bought Polkadot at 35$ last week wishing that it would reach 45$ in the short term so that I can book some profit.
If you remember the same happened in the last correction as well. When the price of Polkadot went to 30$, I wanted to purchase it and I did it. I then sold it when the price hit 37 USD. I was happy with that short profit. I thought a new base was already set for DOT and that is the reason why I bought it this time for 35 USD. There is no sign of a pump yet. Last time at least the price hit 48 USD. This time if the price hits 45 USD, I will be happy to sell my holdings and exit.
I already have a decent amount of DOT tokens saved for the future. This short trading that I'm trying to do is something apart from those holdings. When the price of Hive went to 45 cents, there was a buy call. We all know that a new floor price has been already set for Hive so it is unlikely that we see the price of Hive again in 12 or 19 cents. Those who bought Hive at that price are the lucky ones.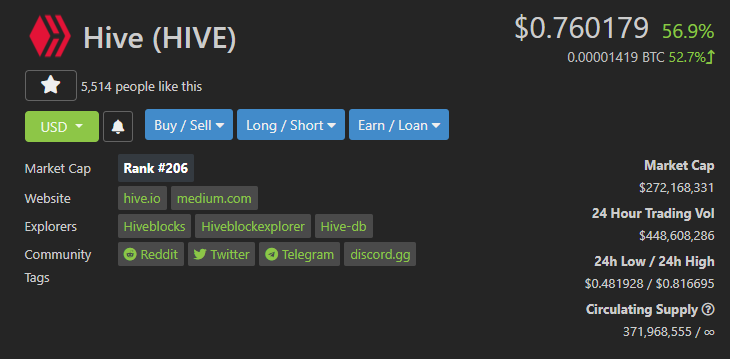 Even though I made a huge mistake by selling all my BTC holding and purchasing Hive at a very low price. When I did that mistake BTC was also low and Hive was also low. Later BTC went to a height that nobody would have imagined. If I had held my BTC holdings intact, I would have walked with a good bag of money. But in a way, I'm happy because Hive has also recovered and the wallet worth is looking good.
---
---
Posted Using LeoFinance Beta