My DEC earnings from Splinterlands
I have been checking and documenting my DEC earnings from the game for the past few months. I have a lot of splinterlands assets that give me some passive income when I rent them out. The rewards are in the form of DEC tokens. The rewards for the liquidity pool were also given in DEC but looks like last month they changed it and started giving it out as SPS. So the rewards this month from Liquidity pools are going to be half DEC and half SPS and from next month onwards rental income will only be in DEC.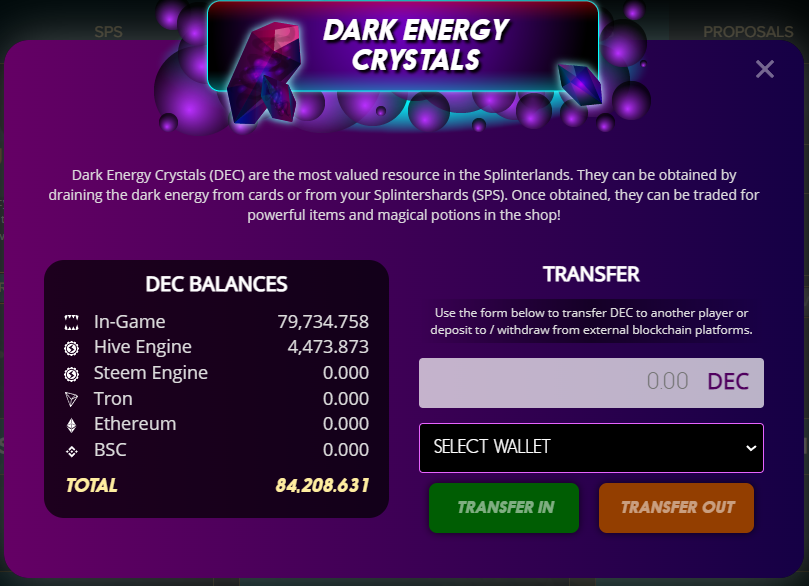 I guess I received a total of about 79k DEC from rental income last month. This has reduced a lot compared to the past. But I still think that it is at least giving me some passive income from the game for my assets. I have no plans in the near future to start playing the game again. I might continue to use my assets to generate passive income. I don't have plans to invest again either. Hopefully, the returns I get from the game shouldn't reduce just because I'm not investing further. I'm thinking of booking my profits by selling the DEC I have been earning. I have enough DEC in the liquidity pools. Maybe that should be sufficient.
Last month itself I pushed all my liquid DEC to Diesel pools so that I can at least earn some passive rewards from that. As I mentioned I want to start booking profits from this month onwards. But there is still a thought in mind if I should wait for one more month and start booking my profits from the next year onwards.
The rewards are now in the form of SPS tokens instead of DEC tokens. I'm not sure if the rewards are good either. If the rewards are not great, then there is no point in having the funds in Liquidity pools. I might as well have them on something else. But the Splinterlands website says that the income from pools is over 20% APR minimum. I have my funds spread across 3 different diesel pools. The SPS I earned from the pool rewards has been sent to my secondary account for staking. I have a goal to reach 100k SPS before the end of the year. I'm working towards that goal.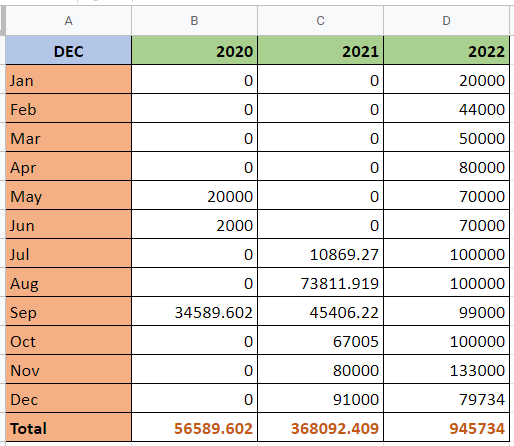 The above table shows the data of all the transfers that happened to my account from Steemmonsters. I have a script to run this report. Compared to the last few months, this month was not very great. We can clearly say that the rewards are going down. Maybe it is not good for players who are renting their cards in the market. As long as the rental income is over 50k DEC per month and the value of DEC is also pegged to 1$ per 1000 DEC, I think it should be decent for the cards I hold.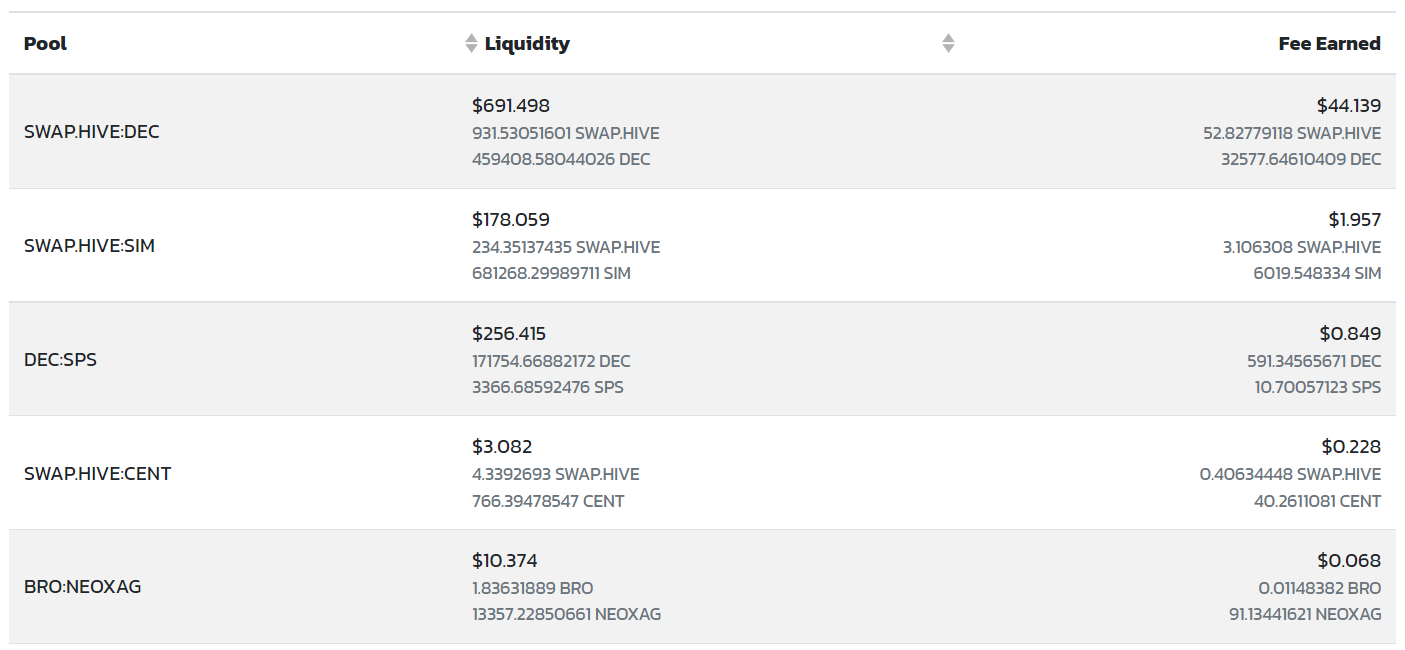 I also wanted to take a screenshot of my DEC positions in Diesel pools. Good to have a screenshot of my Diesel pool positions every month. I think the value would keep changing. But at least if the overall value in the diesel pool is looking good, I should be all good I think. Maybe if the price of Hive increases the overall value here should also improve I guess. Below is the screenshot of my card value today.

The overall card value is also slowly going down. I'm just comparing the report with around this time last year when I ran the report. I cannot imagine the value of my account was over 55k dollars.

Maybe I should have booked some profits back then but we never thought the market would go down this year and it could be a bad year for everyone. I'm going to still be in the Hodl mode and continue enjoying this passive income for my cards.
---
If you like what I'm doing on Hive, you can vote me as a witness with the links below.

Vote @balaz as a Hive Witness
Vote @kanibot as a Hive Engine Witness
---
---
---
---