Postage Stamp - Paintings by P.A. Fedotov - Self-portrait, Pavel Fedotov - USSR 1976 - Michel 4492 - my hobby.
Greetings friends!
Today, I want to start a story about a series of postage stamps of the USSR, issued in 1976.
Fine arts very often became the subject of postage stamps.
At that time, in the USSR, a series of works dedicated to the works of various artists were produced, whose paintings are exhibited in the Tretyakov Gallery, the Hermitage and the Pushkin Museum.
This made it possible to broaden the horizons of Soviet citizens, who very rarely could afford to come from the periphery and visit museums.
But, as a rule, the postage stamps included the works of those artists who, in some way, were the inspiration for the Soviet system.
And, the series about which I will begin the story is no exception.
According to the numbering of postal marks in the Michel catalog, this series begins with another postal mark, which we will talk about tomorrow.
And, today, I think it would be right to start with the last stamp from this series Paintings by P.A. Fedotov, which depicts the author of the paintings, the Russian painter Pavel Fedotov.
Fedotov was born in 1815, during the time of tsarist Russia, and was the son of a man who received the nobility for long service in the army.
Himself, Fedotov, in his paintings ridiculed the nobility and showed its worst sides.
The leaders of communism liked it very much and, very often, in the lessons of the Russian language and literature, the children had to write essays based on Fedotov's paintings.
It is strange that the artist saw only shortcomings in the nobility, but, such concepts as honor and dignity, he did not bother to depict in his paintings.
But, more on that later.
I want to introduce you to the artist Pavel Fedotov, depicted on a postage stamp in denomination of 50 kopecks of the USSR.
This postage stamp has a relatively small circulation, which has a positive effect on its cost.
As you can see, this postage stamp is framed and could be used as a present, even for a birthday.
If necessary, you could remove the stamp from the frame and stick it on the mail envelope, use it as directed.
Description of the postage stamp:
Type: Postage Stamp.
Country: USSR.
Subject: Fine Arts, art. artists
Series: Paintings by P.A. Fedotov.
Name: Self-portrait, Pavel Fedotov.
Denomination of a postage stamp: 20 kopecks of the USSR.
Michel's catalog code: 4492.
Episode release date: July 15, 1976.
Perforation: frame 12 x 12.
Postage stamp size: 37 x 52 mm.
Circulation: 1350000.
Estimated price for a clean postage stamp: $ 0.26 - $ 1.28.
Photo: original from @barski collection.
Clean postage stamp: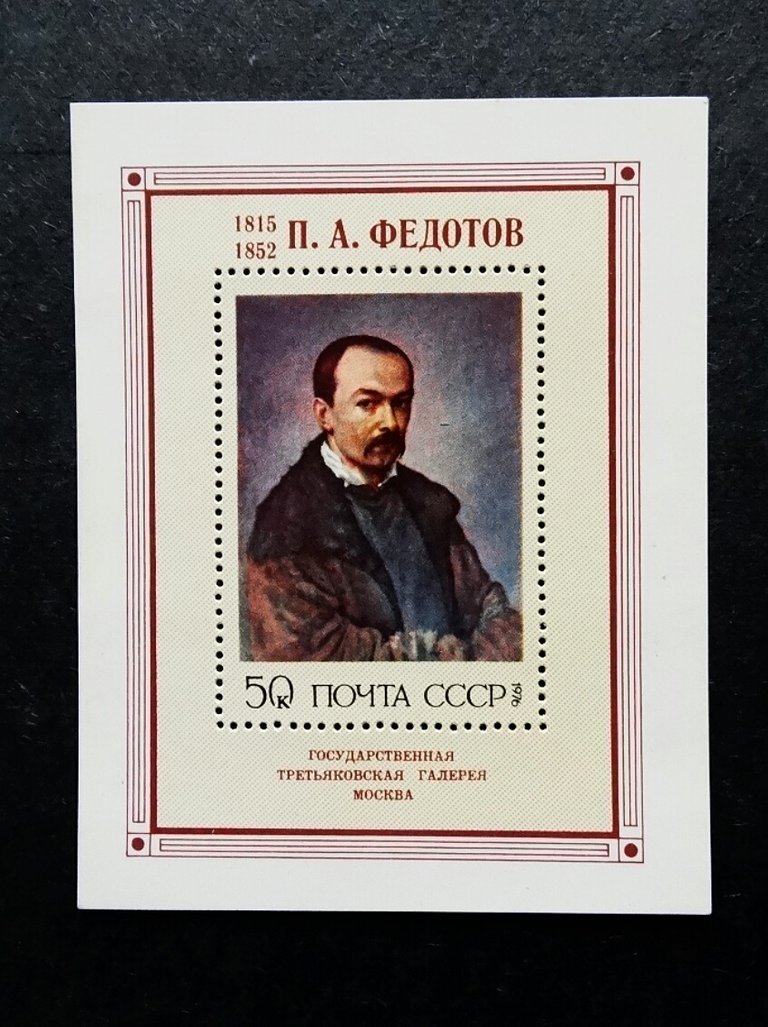 Important!
Please note that the cost of shipping postage stamps to other countries can be many times more expensive than the postage stamp itself, approximately $ 5.5.

I see that it is not profitable to purchase one postage stamp if, suddenly, you need to replenish your collection. It is always more profitable to purchase the entire series, and, surplus, to change, or sell.

If you decide to buy a postage stamp online, be careful. sometimes sellers use stock images. But this option is unacceptable. You need to see exactly the product that you are buying.

If you are afraid that the postage stamp sellers will want to deceive you, you are doing the right thing, do not doubt it.

To get started with this hobby, buy a good magnifying glass, tweezers with flat and thin edges and a stockbook for postage stamps, they will come in handy.

When buying postage stamps, pay special attention to the back of the postage stamp. The adhesive layer must not be damaged.

There is such an expression - How many people, so many opinions, this also applies to sellers of postage stamps. Each of them believes that his postage stamp is in perfect condition, but only you yourself can find the perfect postage stamp for yourself.

Sometimes, a small, white scrap of paper with a round stamp on it and a number inscribed in the center circle can be a very valuable postage stamp from the days when postage stamps were not printed.

The cost of a postage stamp is determined by supply and demand, but usually in catalogs you can see the estimated cost of a postage stamp in Pounds Sterling.
To be continued.
You can see the development of the story of my postage stamp collection on my Leofinance blog
I edited a photo in the program PhotoDirector, which I also installed on my smartphone.
Author @barski
Ukraine
For my publications, I do not use stock photographs, it is fundamentally important for me to use photographs that I have made with my own hands for publication and I can name them - authorial work.
You can go to our blog on the Hive platform by clicking on the bee.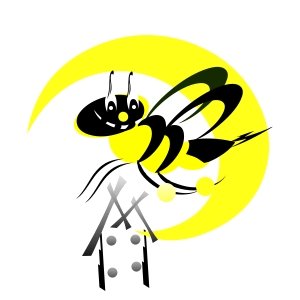 Posted Using LeoFinance Beta