Travel the World of Postage Stamps - Agricultural exhibition - Farmer - Latvia 1939 - Michel Latvia 279 - my hobby.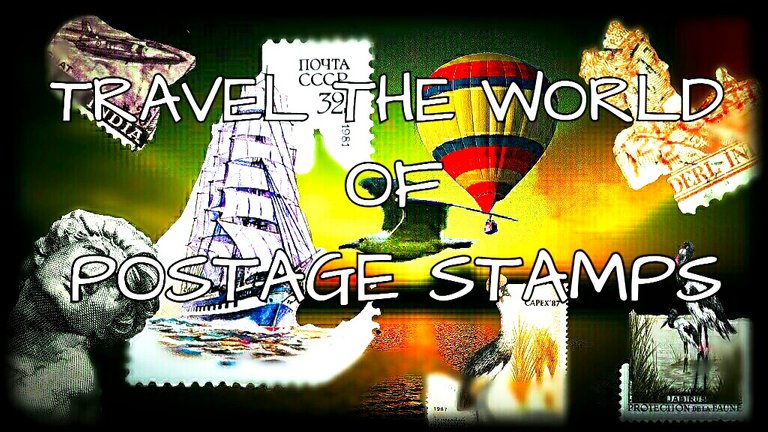 Greetings friends!
Postage stamps allow us to travel across countries that exist on our planet and countries that no longer exist.
But, some countries, periodically, disappeared from the map of the Earth and appeared again, like a phoenix revived from fire.
One of these countries is Latvia.
Look at the postage stamp issued in Latvia on October 7, 1939 from series Agricultural exhibition, which depicts Farmer.
This farmer looks very self-sufficient, happy and tidy.
This postage stamp was dedicated to the agricultural exhibition. It is strange that people could think of such nonsense, while a month has passed since the beginning of the Second World War.
Hitler's Germany had already attacked Poland, and according to the Molotov-Ribbentrop Pact, Latvia was to become part of the Soviet Union.
And, a year later, a little less, on July 17, 1940, the Soviet Union brought in its troops and recruited Latvia.
It's strange.
Judging by the postage stamps of Latvia this year, Latvia supported the views of Hitler's Germany, but Germany gave Latvia to be torn apart by the communists.
Even this farmer, on a postage stamp, looks the same as the contented Aryans and fascist propagandists showed in their propaganda films.
But, sometimes, the fate of peoples is decided behind their backs.
Let's take a look at this postage stamp.
Description of the postage stamp:
Type: Postage Stamp.
Country: Latvia.
Subject: #Farmer, #Agriculture, #Scythe, #Wheat, #Latvia.
Series: Agricultural exhibition.
Name: Farmer.
Denomination of a postage stamp: 10 s - Latvian santīms.
Michel's Bulgaria catalog code: 279.
Episode release date: October 01, 1939.
Perforation: line 10.
Postage stamp size: 24 x 30 mm.
Printing technology: Photogravure.
Circulation: 700,000.
Estimated price for a clean postage stamp: $ 2.40 - $ 3.74.
Estimated price for a canceled postage stamp: $ 0.36 - $ 2.20.
Photo: original from @barski collection.
Canceled postage stamp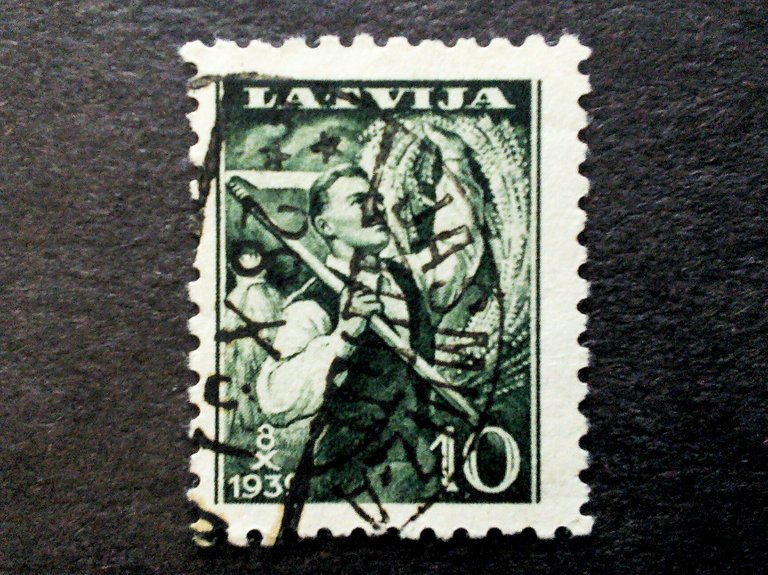 To be continued.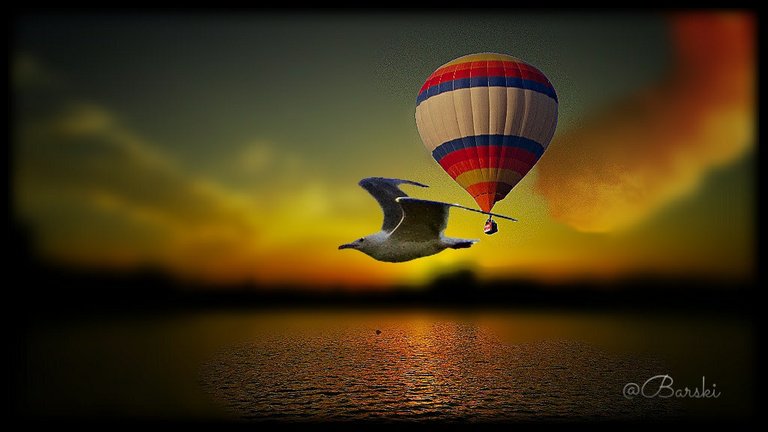 You can see the development of the story of my postage stamp collection on my Leofinance blog
I edited a photo in the program PhotoDirector, which I also installed on my smartphone.
Author @barski
Ukraine
For my publications, I do not use stock photographs, it is fundamentally important for me to use photographs that I have made with my own hands for publication and I can name them - authorial work.
DAILY EARNINGS
You can earn BITCOINCASH hourly and support me by registering using my referral link: https://evebch.xyz/?ref=66241.
You can earn BITCOINS hourly and support me by registering using my referral link: https://freebitco.in/?r=14720154.
Fast Bitcoin withdrawal to a bank card Ukraine and Russia from the #Hive-Engine.
Thanks for your support!
You can go to our blog on the Hive platform by clicking on the bee.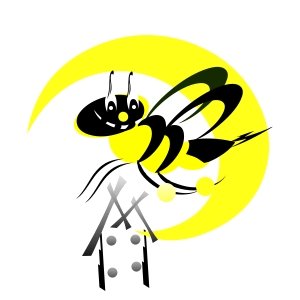 PHILATELY POSTAGESTAMPS TRAVEL PHOTOGRAPHY POSH PALNET NEOXIAN CTP LEOFINANCE CREATIVECOIN
Posted Using LeoFinance Beta