Travel the World of Postage Stamps - Fishes (1961) - Rainbow Runner (Elagatis bipinnulatus) - Congo, Republic (Brazzaville) 1961 - Michel Congo 13 - my hobby.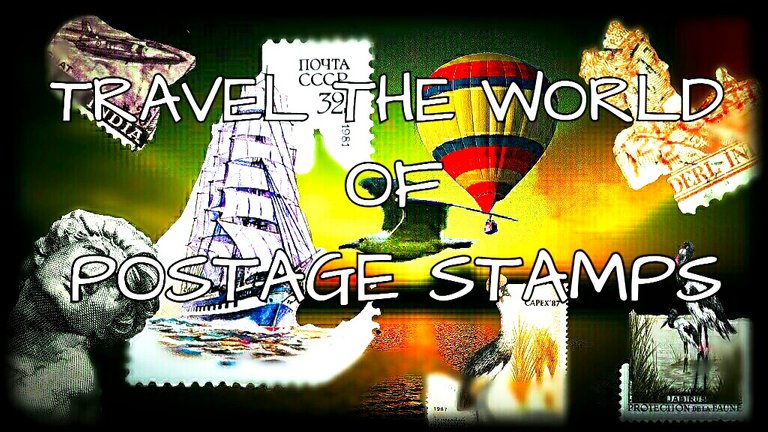 Greetings friends!
After chasing butterflies in the Republic of Guinea in 1963, I think it would be nice to freshen up and the best way is to take a dip in the cool waters of the Atlantic Ocean.
We ran and jumped into the water from the cliff, while we were flying, we made a jump in time and space, we ended up in waters that belong to Congo, Republic (Brazzaville).
Now, in 1961, we have overcome two years and are in the past.
Now, we have to see the inhabitants of the ocean depths, which, we will be shown a series of postage stamps Fishes (1961) issued in Congo, Republic (Brazzaville), in 1961.
All postage stamps in this series are printed by method Recess.
This gives the stamps a special flavor, I would say so. It seems to me that these postage stamps are alive.
On the first postage stamp, which received a face value of 0.50 FCFA - Central African CFA franc, we see Rainbow Runner (Elagatis bipinnulatus).
A very beautiful fish.
On a postage stamp, you see the name of the fish in French and Latin.
This fish is a little smaller than me, lol.
I would like to pull out a fish that is equal in strength to me.
But why do I need such a big fish?
I can also eat a little fish, the only thing is, I will have to invite many guests to the table.
You need to look at such fish and admire it. It shimmers with all the colors of the rainbow.
This series of postage stamps shows us deep sea fish.
The maximum dive of this sea dweller is 150 meters, who dives deeper?
We will find out about this tomorrow.
Let's take a look at this postage stamp.
Description of the postage stamp:
Type: Postage Stamp.
Country: Congo, Republic (Brazzaville).
Subject: #Fishes, #Nature, #Congo.
Series: Fishes 1961.
Name: Rainbow Runner (Elagatis bipinnulatus).
Denomination of a postage stamp: 0.50 FCFA - Central African CFA franc.
Michel's Congo catalog code: 13.
Episode release date: November 28, 1961.
Perforation: comb13½.
Postage stamp size: 41 x 26 mm.
Printing technology: Recess.
Circulation: ?.
Estimated price for a clean postage stamp: $ 0.14 - $ 0.32.
Estimated price for a canceled postage stamp: $ 0.05 - $ 0.12.
Photo: original from @barski collection.
Cclean postage stamp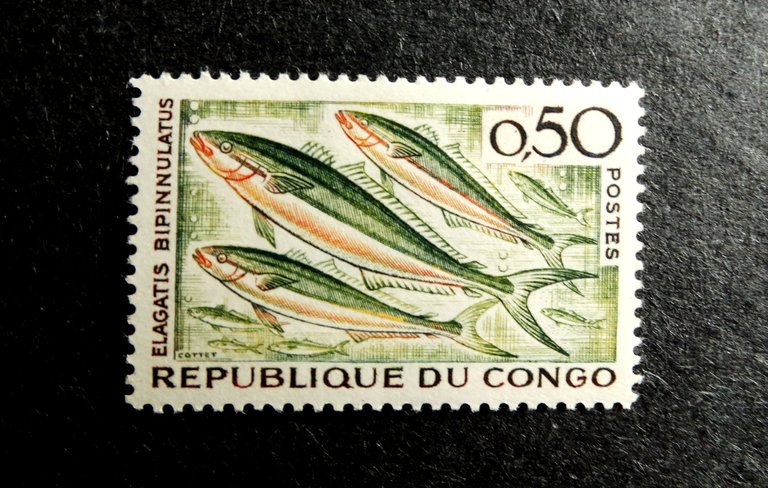 To be continued.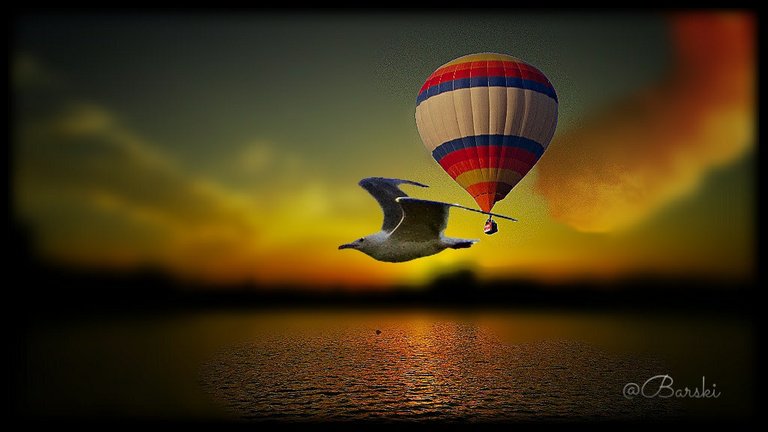 You can see the development of the story of my postage stamp collection on my Leofinance blog
I edited a photo in the program PhotoDirector, which I also installed on my smartphone.
Author @barski
Ukraine
For my publications, I do not use stock photographs, it is fundamentally important for me to use photographs that I have made with my own hands for publication and I can name them - authorial work.
You can go to our blog on the Hive platform by clicking on the bee.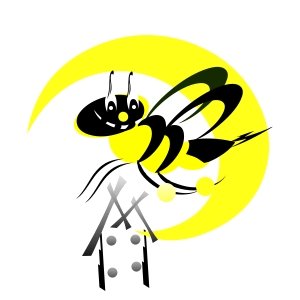 Posted Using LeoFinance Beta