Travel the World of Postage Stamps - Gallic Cock - Gallic Cock (Gallus gallus domesticus) - France 1965 - Michel France 1331A - my hobby.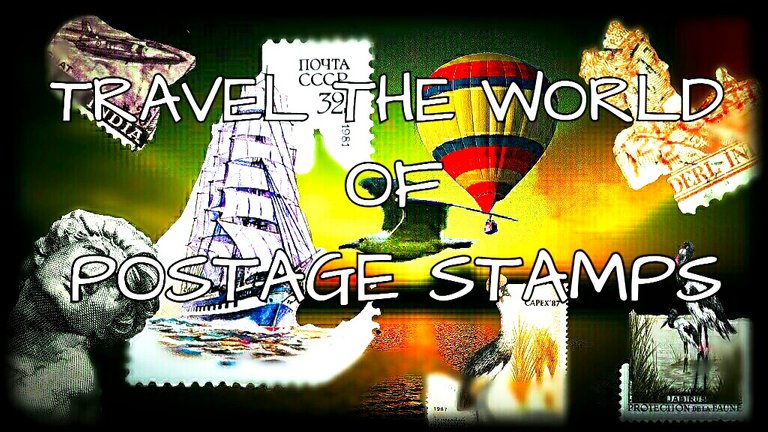 Greetings friends!
Most of those who like to travel around the world dream of visiting France.
Seeing the Eiffile Tower, wandering the corridors of the Louvre, dorton to the walls of the Bastille, hear street musicians and enjoy French cuisine, this is an incomplete list of French spices that give travelers an unforgettable experience.
Any trip allows you to learn something new about the country you visited and expands your horizons.
Today, I propose to travel to France, in 1965, looking through a postage stamp from Series Gallic Cock, issued exactly this year, 1965.
This postage stamp features Gallus gallus domesticus.
Gallic Cock, this is one of the symbols of France, which could not become the official symbol of the country.
The fact is that the "rooster" is a symbol of the peoples who inhabited the territory of France, Belgium, the Netherlands and Spain, in ancient times these peoples were also called - Gauls!
Yes, Asterix and Obelix, these are not entirely fictional characters.
The Gauls were freedom-loving people and were not very fond of the Romans, who were trying to conquer all of Europe.
It was the Romans who gave these peoples a name - "Gaaly", which means "rooster".
The Gaals were red-haired and their hairstyles were like the red comb of a rooster.
This resemblance to a bird, the Romans designated in one word - "Gaal".
Note, then, in the old days, the European Union did not exist yet, but different peoples were united under one name "Gaal".
Let's take a look at this postage stamp.
Description of the postage stamp:
Type: Postage Stamp.
Country: France.
Subject: #Fauna, #Birds, #Cock, #Gauls,#France.
Series: Gallic Cock.
Name: Gallic Cock (Gallus gallus domesticus).
Denomination of a postage stamp: 0.30 ₣ - French franc.
Michel's Soviet Union catalog code: 1331A.
Episode release date: January 15, 1965.
Perforation: comb 13.
Postage stamp size: 20 x 26 mm.
Printing technology: Recess.
Circulation: ?.
Estimated price for a clean postage stamp: $ 0.18 - $ 0.24.
Estimated price for a canceled postage stamp: $ 0.01 - $ 0.12.
Photo: original from @barski collection.
Canceled postage stamp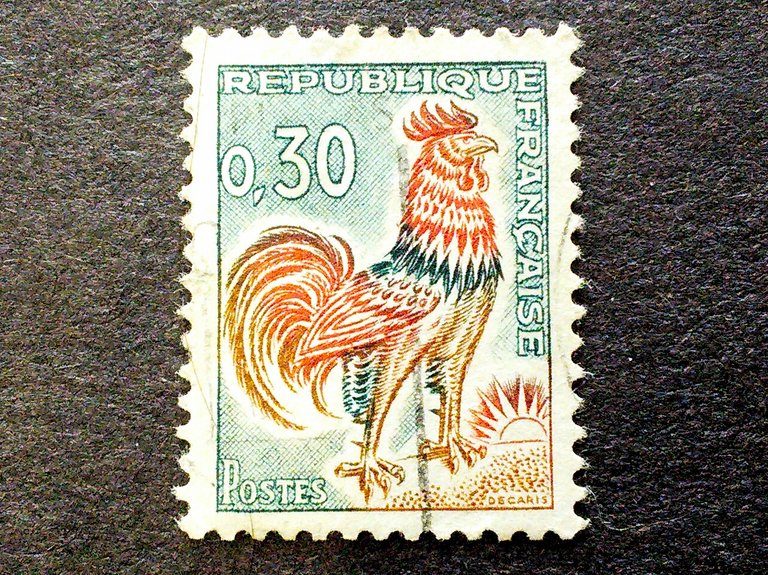 To be continued.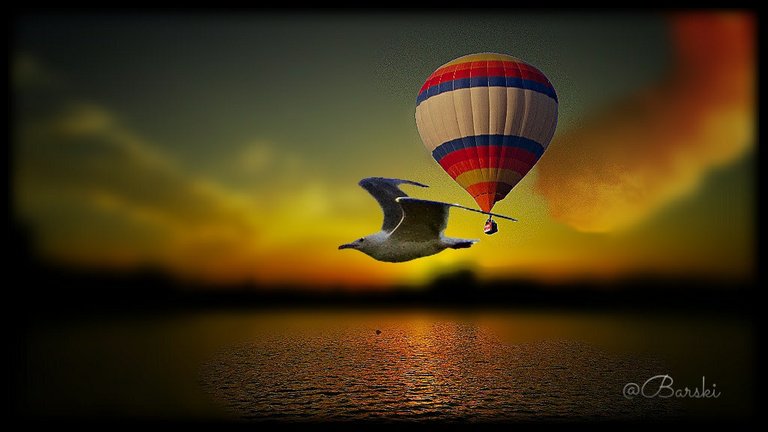 You can see the development of the story of my postage stamp collection on my Leofinance blog
I edited a photo in the program PhotoDirector, which I also installed on my smartphone.
Author @barski
Ukraine
For my publications, I do not use stock photographs, it is fundamentally important for me to use photographs that I have made with my own hands for publication and I can name them - authorial work.
DAILY EARNINGS
You can earn BITCOINCASH hourly and support me by registering using my referral link: https://evebch.xyz/?ref=66241.
You can earn BITCOINS hourly and support me by registering using my referral link: https://freebitco.in/?r=14720154.
Fast Bitcoin withdrawal to a bank card Ukraine and Russia from the #Hive-Engine.
Thanks for your support!
You can go to our blog on the Hive platform by clicking on the bee.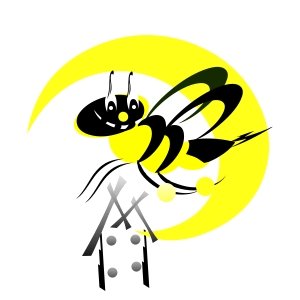 Posted Using LeoFinance Beta