Travel the World of Postage Stamps - Liberté de Gandon - Liberty - France 1984 - Michel France 2320 - my hobby.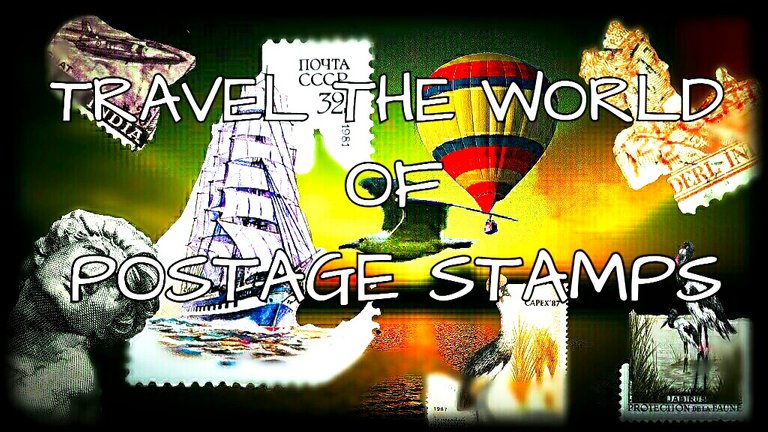 Greetings friends!
Sometimes, a traveler, walking through the forest, or along the beach, may see a useless stone, which has been half buried in the sand.
You need to bend over and consider this stone, because, it may turn out to be methiorite, or, another, valuable breed.
Approximately the same happens with postage stamps.
You never know what information might be hiding behind a small piece of paper.
Today you can see a modest postage stamp of the Republic of France, from Series Liberté de Gandon, issued in 1984.
She's not very old.
But this little postage stamp has an interesting history.
On this postage stamp, you see a girl's face. This is a fragment of a painting by French artist Eugene Delacroix entitled "Liberty".
This painting captures a fragment of the French Revolution.
When François Mitterrand came to power in France, it was 1981.
He decided to donate a postage stamp to his country that would reflect the idea of ​​the French Revolution.
For this work, the old engraver Pierre Gandon was invited, whose work can be seen on the 100 franc banknote, of the time.
At that time, Pierre Gandon was over 80 years old.
For a sample, he chose part of the canvas of the above painting by Eugene Delacroix.
At the age of 82, Peier Gandon completed his work.
Previously, french postage stamps were decorated with Sabina, protecting babies from the Romans.
Now, according to François Mitterrand, the symbol of France has become more moral and reflected the idea of ​​the Republican Party.
Moreover, the postage stamps on which the portrait of Sabina was depicted until 1981, it was also the fruit of the labor of Pierre Gandon, who probably already wanted to rest, because he was already old.
But, suddenly, some Francois appears and declares that everything that Gandon did earlier is irrelevant, outdated and amenable to criticism.
LOL, I am amazed at the endurance of this person, but it is not surprising, because making a printed printing flare manually, without laser equipment and other modern methods of metal processing, is a job that requires a lot of patience and endurance.
Let's take a look at this postage stamp.
Description of the postage stamp:
Type: Postage Stamp.
Country: France.
Subject: #Female, #Portrait, #Revolution, #Liberty, #France.
Series: Liberté de Gandon.
Name: Liberty.
Denomination of a postage stamp: 3.00 ₣ - French franc.
Michel's Soviet Union catalog code: 2320.
Episode release date: July 01, 1984.
Perforation: comb 13.
Postage stamp size: 20 x 26 mm.
Printing technology: Recess.
Circulation: ?.
Estimated price for a clean postage stamp: $ 0.44 - $ 0.76.
Estimated price for a canceled postage stamp: $ 0.16 - $ 0.42.
Photo: original from @barski collection.
Canceled postage stamp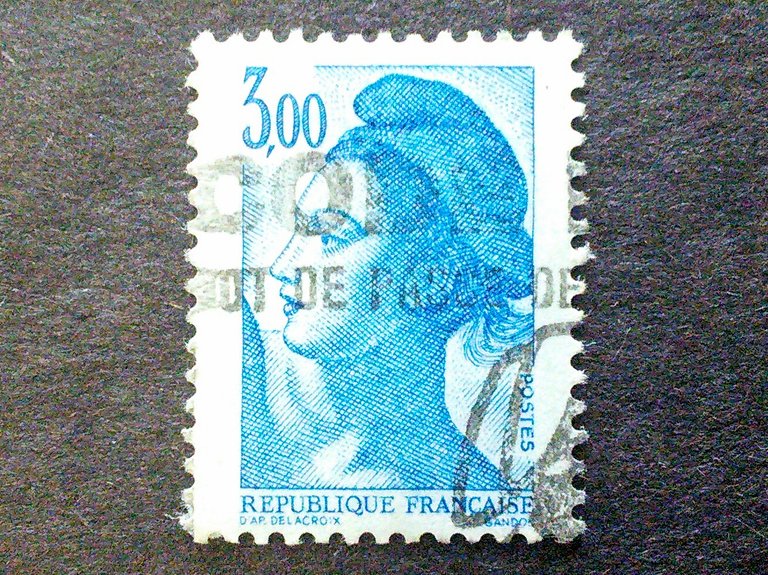 To be continued.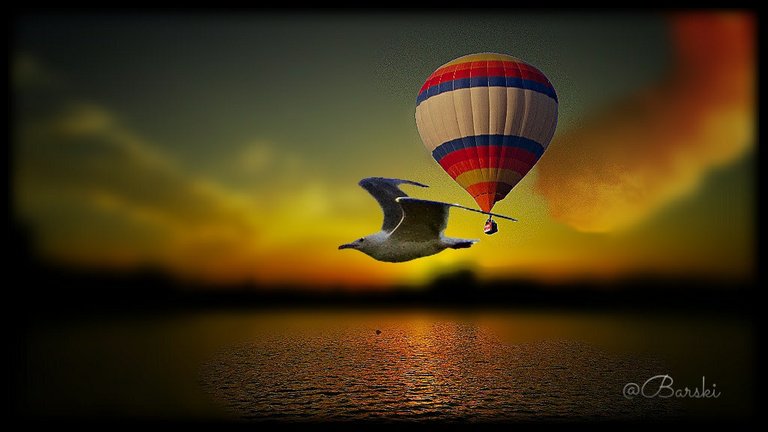 You can see the development of the story of my postage stamp collection on my Leofinance blog
I edited a photo in the program PhotoDirector, which I also installed on my smartphone.
Author @barski
Ukraine
For my publications, I do not use stock photographs, it is fundamentally important for me to use photographs that I have made with my own hands for publication and I can name them - authorial work.
DAILY EARNINGS
You can earn BITCOINCASH hourly and support me by registering using my referral link: https://evebch.xyz/?ref=66241.
You can earn BITCOINS hourly and support me by registering using my referral link: https://freebitco.in/?r=14720154.
Fast Bitcoin withdrawal to a bank card Ukraine and Russia from the #Hive-Engine.
Thanks for your support!
You can go to our blog on the Hive platform by clicking on the bee.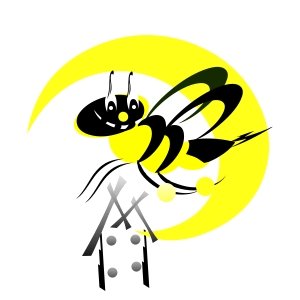 Posted Using LeoFinance Beta