Travel the World of Postage Stamps - Mongolian Chess Pieces - Pawn (Goat) - Mongolia 1981 - Michel Mongolia 1406 - my hobby.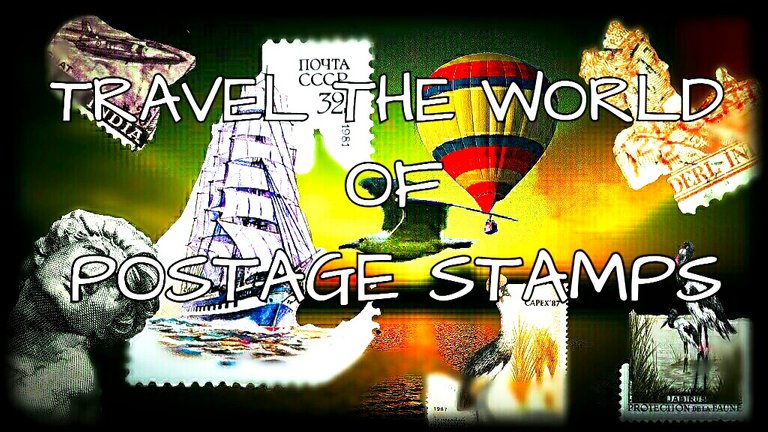 Greetings friends!
Traveling around Europe is a comfortable vacation, but sometimes you need to leave your comfort zone.
Wind, sand, sharp temperature changes, places where only the strongest and bravest can survive are waiting for their heroes.
There are countries on our planet where people continue to lead their way in the same way as their ancestors did before them.
Mongolia is one such country.
The harsh climate of the Gobi Desert has given the world strong people, whose ancestors, many years ago, had an ambitious plan to conquer the world.
Do you remember the Tatar-Mongol yoke?
It wasn't just a crowd of screaming barbarians.
They were strong, smart, cunning and cunning warriors, excellent tactics.
Namely, about tactics, we will talk today.
I want to present a postage stamp issued in Mongolia in 1981 from series Mongolian Chess Pieces, on which we see a chess piece Pawn (Goat).
Not surprisingly, the pawn looks like a sheep.
Mongolia is a country of cattle breeders, shepherds, where animal husbandry is very developed.
They lead a nomadic lifestyle and many Mongols, even when they have an apartment, continue to live in a yurt, a hut, made of animal skins.
This goat looks very strong and stocky like everyone else in Mongolia lol.
You have seen the short horses of Przhivalsky, they look like this sheep.
Even, itself, a postage stamp, spacious as the Gobi desert, it is really big.
But, regardless of how the pawn looks, most likely, the chess game began with a move - a pawn - E2-E4.
Let's take a look at this postage stamp.
Description of the postage stamp:
Type: Postage Stamp.
Country: Mongolia.
Subject: #Chess, #Pawn, #Figure, #Goat, #Mongolia.
Series: Mongolian Chess Pieces.
Name: Pawn (Goat).
Denomination of a postage stamp: 20 Mongolian möngö.
Michel's Mongolia catalog code:1406.
Episode release date:September 20,1981.
Perforation: comb12½.
Postage stamp size: 49 x 49 mm.
Printing technology: Offset lithography.
Circulation: ?.
Estimated price for a clean postage stamp: $ 2.88 - $ 3.66.
Estimated price for a canceled postage stamp: $ 0.09 - $ 0.36.
Photo: original from @barski collection.
Canceled postage stamp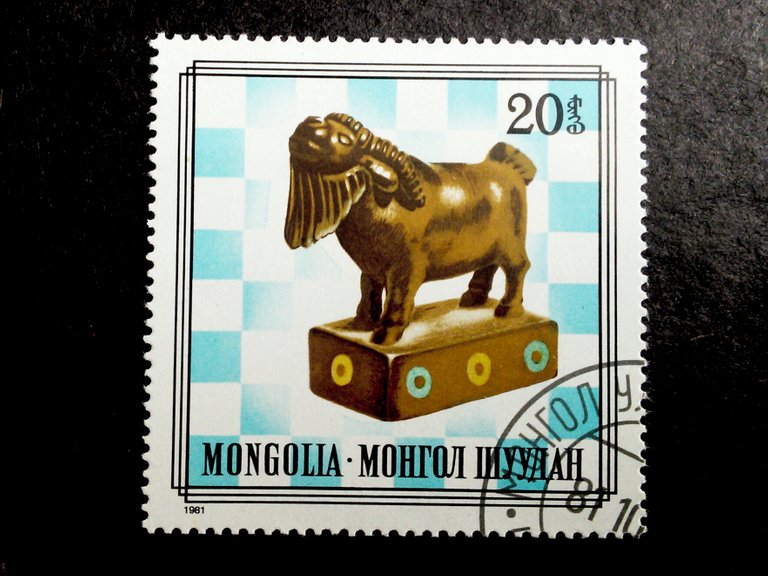 To be continued.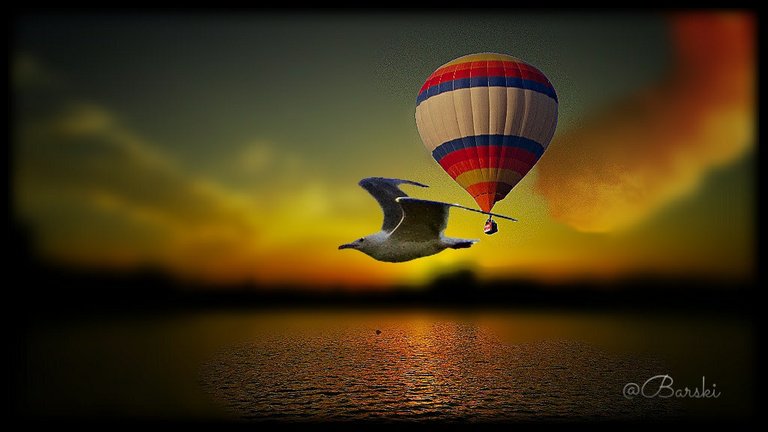 You can see the development of the story of my postage stamp collection on my Leofinance blog
I edited a photo in the program PhotoDirector, which I also installed on my smartphone.
Author @barski
Ukraine
For my publications, I do not use stock photographs, it is fundamentally important for me to use photographs that I have made with my own hands for publication and I can name them - authorial work.
DAILY EARNINGS
You can earn BITCOINCASH hourly and support me by registering using my referral link: https://evebch.xyz/?ref=66241.
You can earn BITCOINS hourly and support me by registering using my referral link: https://freebitco.in/?r=14720154.
Fast Bitcoin withdrawal to a bank card Ukraine and Russia from the #Hive-Engine.
Thanks for your support!
You can go to our blog on the Hive platform by clicking on the bee.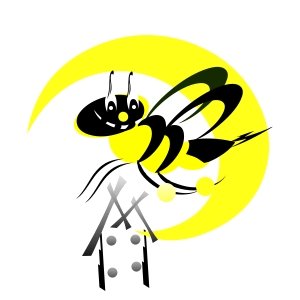 Posted Using LeoFinance Beta