I've always imagined building my own city and using mathematics for the streets and building in order to make it perfect. And while I will not have this opportunity in reality, I found my chance with Dcity. Thus I've decided to start in a journey of building my dream city brick by brick and making the most of it. The economics are and probably will become more complex, so I will try to decipher and share some of them with you.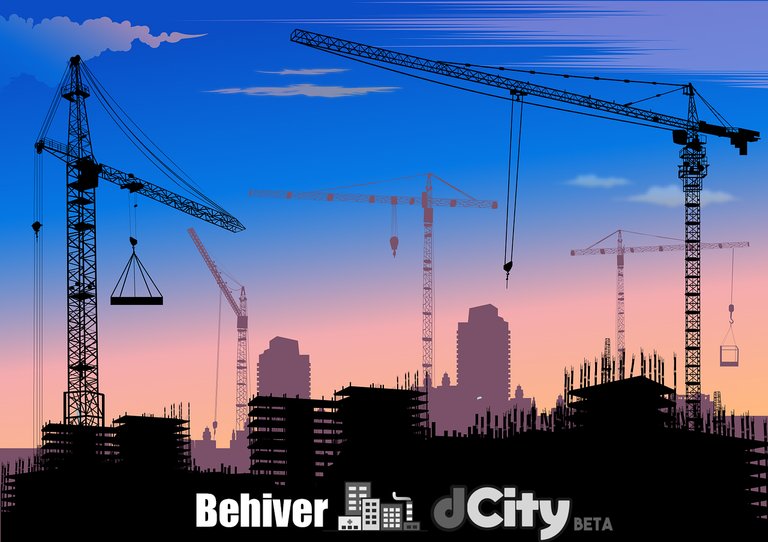 The investment in the city of the future was of 73 HIVE tokens which I had in my account. I will use this as the base of it, while I will either invest more or put the SIM income at could use. I will keep track of every transaction and see if this city will prosper. No withdraw of the income will be performed until the economics are healthy enough to make it worth.
Here is the work that I've done in my city and the overall stats on it:
As I had 1 unemployed worker I've tried to cover his job and invested in 1 Forest. I've ended up requiring some more housing and bought a Luxury Home which covered the Forest and more. Thus I have bought another Forest and due to my popularity I still have 1 unemployed worked. I will think further on my next moves.
The taxes decreased from 32% to 30% and thus my SIM income for the day increased from 71 to 83 SIM. This is pretty nice at the moment and hopefully that maybe at least the taxes will stay like this for the next period. I would feel better with at least 100 SIM per day revenue although.
For the previous day I have received multiple assets as following: +73 SIM, +0.02 BEER, +1 ENTRY and + 52.568 GAMER.
And an overall look of the city.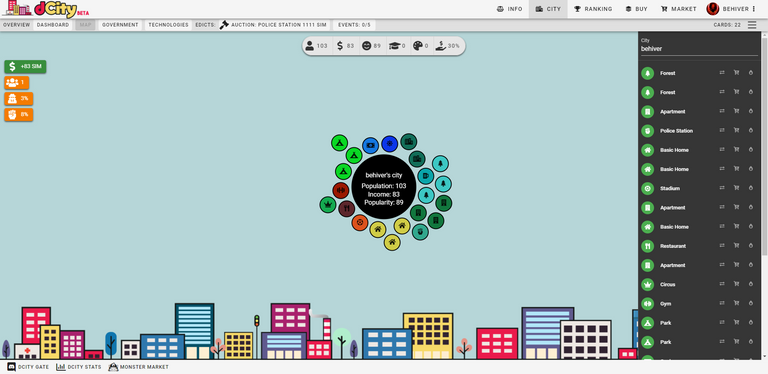 Stay tuned and keep on visiting my city.
Great things are about to happen!
Posted Using LeoFinance