Ethereum reached more than 800,000 ETH staked and now everything it's official and becomes a reality starting 1st December 2020. It is a moment that will remain in history and the deposit contract has significantly crossed over the initial threshold by over 50%. The Ethereum community came together and succeeded as a team, showing how powerful it is and that by unity it moves this blockchain into the future. We will be the witnesses of a new decentralized economy that is censorship resistant, scalable and the foundation of a free financial future.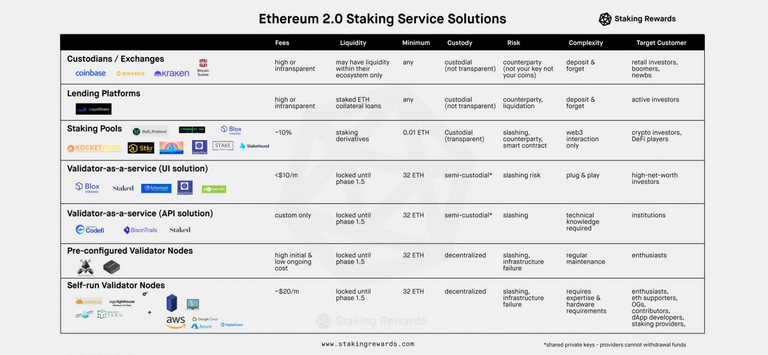 And what is great about it is that we all can still stake on Ethereum 2.0 blockchain and we have different options depending of our knowledge of technology, risk or infrastructure. You can find all needed information on stakingrewards.com which presents this in detail.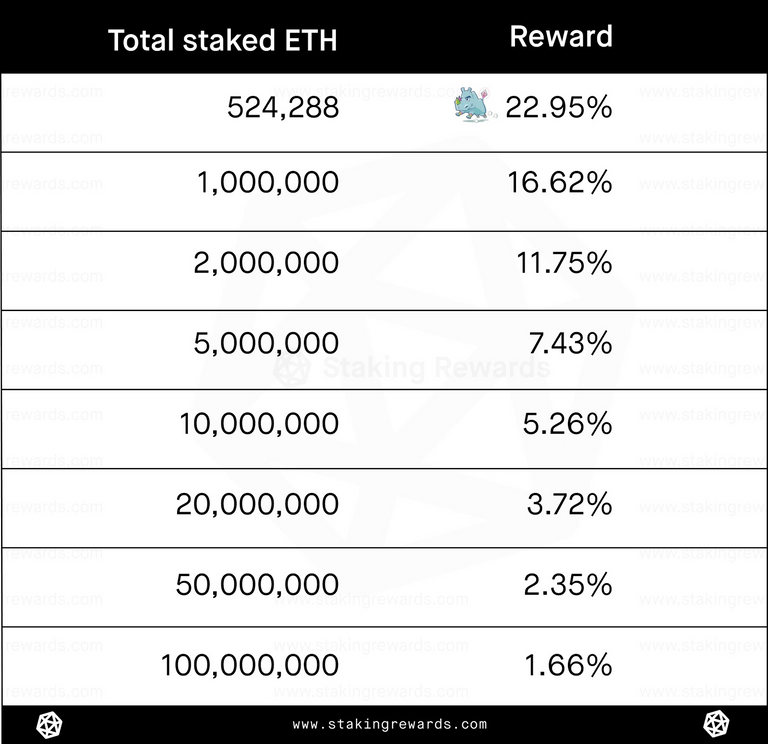 In the same time moving to a staking model the rewards are dependant upon the total staked, similar as a Liquidity Provider pool. The image above shows what the yearly yield will be depending of the staked ethereum. We are living great times and I am trusting that brighter future lays ahead. This is a stone at building something for the better and we are witness this even if we don't realize it at the moment.
Posted Using LeoFinance Beta