LeoDex can give a good insight to what happens on the second layer tokens markets and the dynamics on one project or another. And what is certain is that the LEO community lives great times, with encouragement signals for the better. It succeeded to build the trust that a community is build upon and now other investors or communities got involved in LEO financial instruments.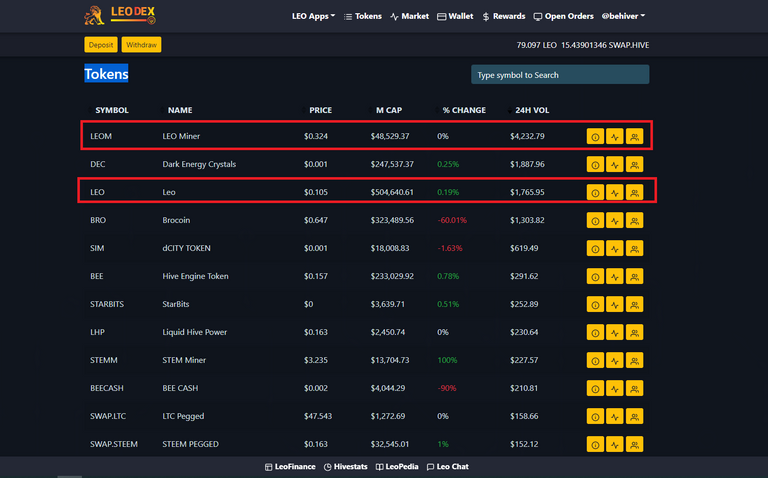 Analyzing on LeoDex the 24h volument for the listed tokens, we can see that LEO is leading the market with its Miners being in great search at the moment. Over 4,000$ in the last 24 interval for LEOM is pretty great, considering that the transactions are 99% BUY orders thus investments. At the same time LEO is preparing for the launch on Uniswap and has a solid infrastructure behind along with the right tools and applications to ensure further positive evolution and development. Over 1,500$ for LEO is quite good as it contains both BUY and SELL orders, but it can and will get better soon.
We are living good times and hope for better ones and the economics look healthy at the moment. The tokenization of the LEO ecosystem contains all the elements that are needed and all engines are working at full power. Let's not forget the use and source for them:
LEOMM - Mega LEO Miners - depleted long time ago, 4XLEOM power
LEOM - LEO Miners - Active selling miners, supply less than 50% and selling day by day
LEO - Tokens earned through posting on LEO Finance
wLEO - Wrapped LEO that will soon come on Uniswap with great Liquidity Pool incentives
Hope you are part of the LEO ecosystem and if you are not you still join and enrich your financial investments with some good opportunities. Great curators and a community that always looking to the future for both LEO and HIVE at the same time.
Posted Using LeoFinance Beta