LEOM are selling like bread and butter as more investors are rushing in this great investment opportunity. The mining on LEO has never got such a rush before and with the announcement of wLEO but also within the context of other communities or groups wanting to invest, they all snapped in a big pie out of it. Just looking on the market a buy in of no less than 6039 LEOM summing 12078 HIVE which is more than 2,000$ shows the strong buy activity on this. I would assume The Man Cave went it and bought some more to increase their investment on this.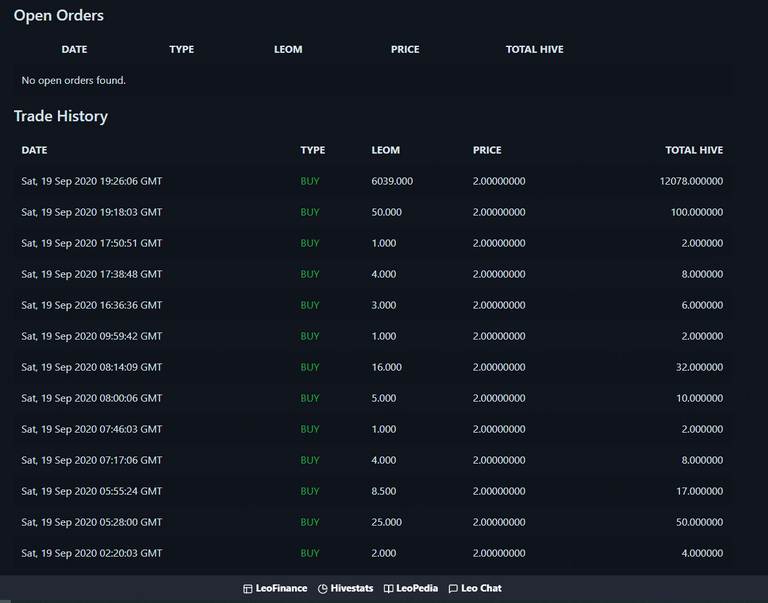 Looking on the LEOM rich list we can make a sense of whom are the big investors.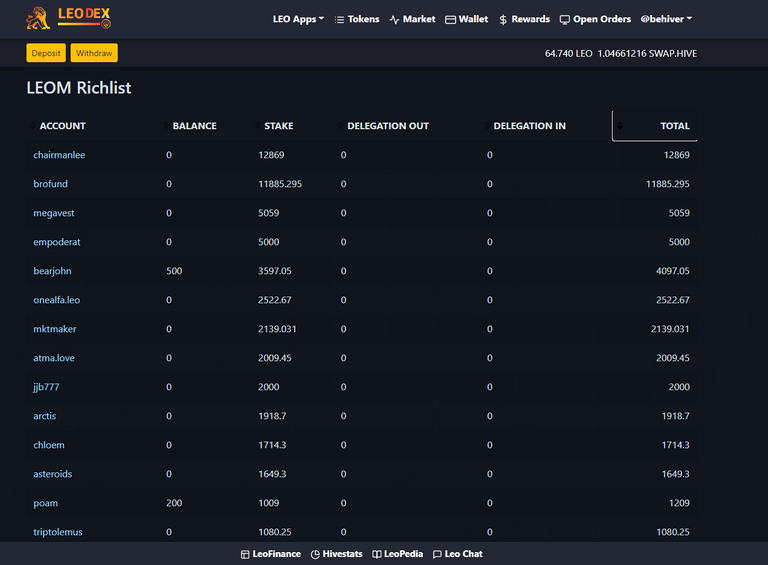 If there is a time for someone to invest in LEOM and get a piece of the pie, now would be the time for that. It is a passive investment, the miners will do the work for you and they will just release the found LEO in your wallet. And not only that but once the supply will be depleted, the price will rise similar to the LEOMM, it's bigger brother (x4 Mining power).
Good luck in your mining endeavors!
Posted Using LeoFinance Beta