While my ultimate goal is to have 10,000 LEO staked until than I think I can set an intermediate goal which is easier to achieve - hold 1‰ (per thousand) from LEO Circulating Supply. Considering that at the moment the LEO Circulating Supply is 6,402,101.77 that would mean that my goal is to reach 6,402 LEO staked. That seems more humanly and doable in a shorter amount of time which should boost my confidence for greater goals.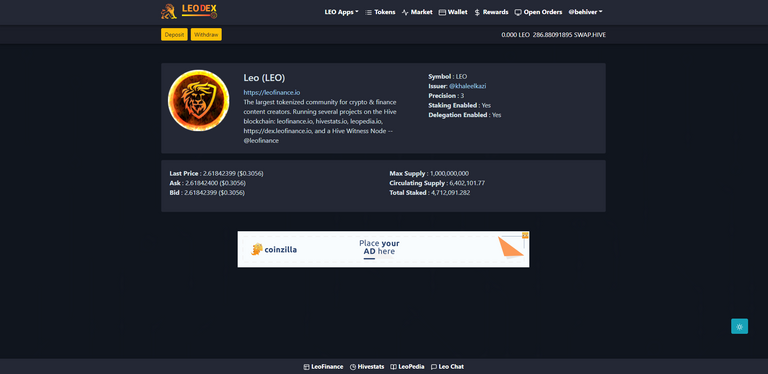 As per LeoDex the LEO Circulating Supply is 6,402,101.77 and 1‰ would translate into 6,402. My current LEO from the wallet are 4,503 LEO Power and that it means that I need to gather 1900 LEO. That is not a small amount and by posting at least once a day I could reach it in about 3 months, but I need to be quite consequent with it. Now that I've put it down on tha paper the period seems quite big, but maybe i will be able to do better with help from my curation, mining and also the LEO bounties from the @leo.voter.

Previous year I was only heading for the 10,000 LP but that was a pretty high target set for me. Even if I got to 4,500 LP which represent 45% out of it, I am still behind with more than half. Setting intermediate goals will help me reach them faster, increase my confidence and build up more easily and steady. This is one lesson that I've learned meanwhile and I would suggest to other to do the same - set achievable goals, cross them down and move with the next ones.

The sources from which I get LEO tokens are the following:
Posts, comments and simply engaging on the content from LEO Finance
LEO Miners which provide me some LEO from time to time
LEO Bounties from @leo.voter that ensure daily LEO based on the delegated Hive
Leo Finance & Hive contests which provide community votes and nice LEO and Hive prizes
Now let's get to work and start progressing towards my goal to hold 1‰ (per thousand) from LEO Circulating Supply.
Posted Using LeoFinance Beta