Cine scarcity, the curation bug and continuous growth.
I'm constantly trying to grow my stake in projects that I believe in or should I say projects that have prospects. That's why I have been focused on increasing my stake in Leo, Proof of brain, CTP, and Cinetv.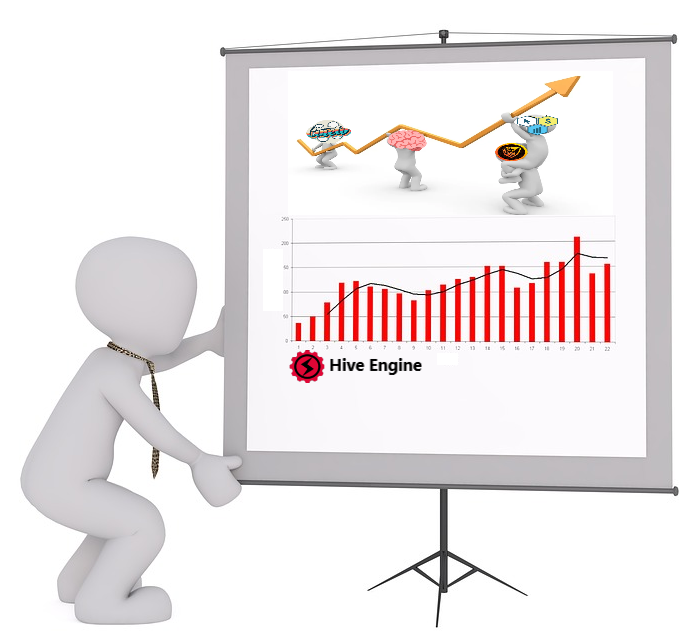 Out of the list, the project that has seemed like the most elusive to rise is CineTv. Surprisingly, my total accumulation of 1593 Cine tokens puts me in the first page of the Cinetv tokens rich list according to data from Leodex.
Well, that's cool and all but I sort of want more stake and I'd like to buy me a few but right now, it seems like people aren't willing to sell any of their Cine tokens. I checked the sell order part and it was rather frustrating.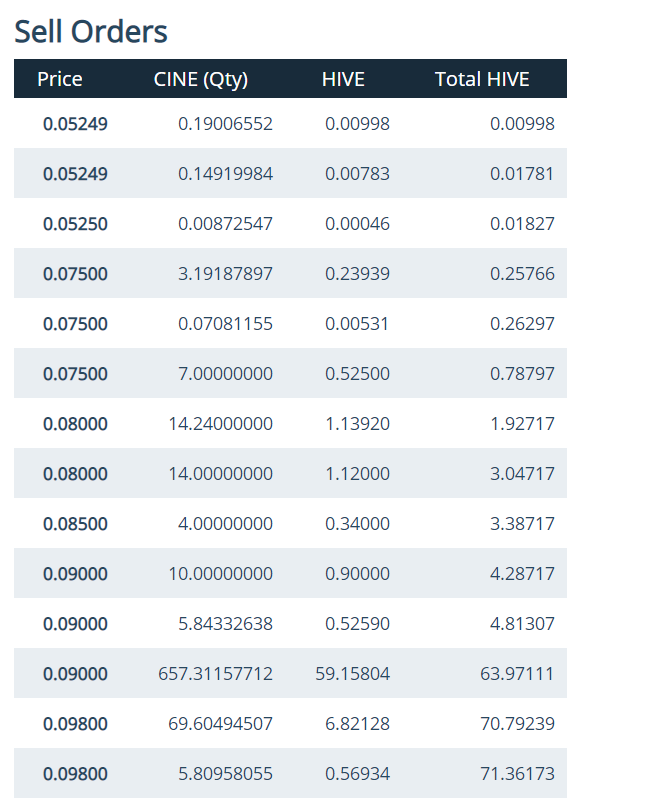 If anybody has some Cine tokens that they'd like to sell at the topmost sell order on the list, please put it up for sale, so I can buy 40 Swap.Hive's worth. Better yet, just contact me directly, and I'll send you the swap.hive while you send me the Cine tokens.
In case you don't know about CineTv, it is a platform that's centered around movies, TV series, and stuff like that. You can go there to post content and engage posts that have to do with all that type of stuff.
I have been focused on curation, but I also write movie reviews from time to time. I actually let my wife handle the curation, so we use one of our alts for sorting that side out.
There's a total circulating supply of 791, 251 tokens, so my stake of 1593 isn't so bad. However, I want it to be a lot more than that. As I've said, it is about improving my curation activities and so, I'm just going to keep staking for the long run.
Milking the bug
Meanwhile, have you noticed that your older posts, particularly those that were before the hard fork on the 30th of June have been receiving random votes. Those votes have been part of a bigger scheme that's due to a curation bug.
So without getting in-depth, the situation is that posts that were made before the fork will payout to the author normally. However, due to the fact that the network refreshed curation, posts before the hard fork on the 30th of June will not pay to curators that voted before the hard fork.
This situation means that if you vote on a post with $100 for example and you drop only a tiny vote but drop it alone, you'll get all the rewards for that post. More people have been made aware of this situation, and so they've been going around dropping votes on old posts to milk the curation.
It's not going to last forever, so you should get it while it's hot. I don't know if the curation bug will affect Hive engine front ends, on account of the fact that they're sort of independent.
Regardless, if you've not been milking it, you have like 48 hours to do so. I have been mixing it up and the results have been pretty cool. My full voting power is $0.043 right now and at 100%, it is like $0.06 but I have received up to 4 Hive from curation in the past two days.
It feels nice to grow my account value in the process, and I hope everyone else gets in on the action. To maximize my earnings, I decided to follow the curation trail of other accounts that are milking the pool as well. This will ensure that I don't miss out on any of the action, even when I'm not online.
Continous growth
Despite how much I've sold to handle some of my life needs, I have consistently tried to grow my account through staking. I'll keep stacking as much as I can and spreading votes to as many people that I can reach.
Outside of curation, even my gaming experience has largely improved because I'm focused on stacking. As long as you're stacking coins, you literally can't go wrong.
Block out the noise, stay focused, keep stacking and may the odds be in your favour.
Please check out my Freelance gigs:
Contact me

Posted Using LeoFinance Beta
---
---