In the midst of the bull run, every asset in my portfolio went down the toilet. However, some assets dumped a lot more than others. I think the worst of the lot is Cub, as it sank all the way down to sub $1 after settling around $3 for a long time. Others like AVA, Leo, and Forth also felt the pain but hive set itself apart.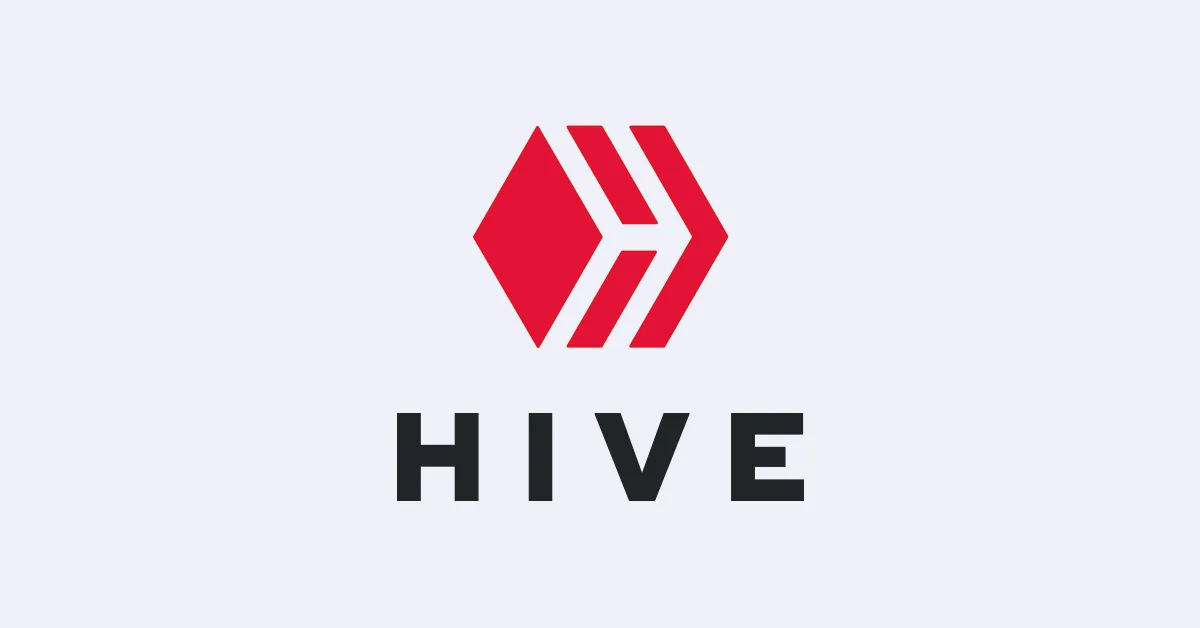 Despite the blood on the streets, Hive consistently held its ground in the market and while sinking like most, it didn't quite hit the lows that other digital assets did. Assets like AVA and Forth shed more than 50% of their weight during the dip but hive probably shed only 30%.
I mean, I know it is weird to praise an asset because it didn't lose as much as others, but at a time like this when everything looks down, it is important to take things into perspective. I don't know about others but perspective keeps me in the market and it is the reason I regularly check my Binance account.
During the bloodbath, people were encouraged to avoid looking at their portfolio but I looked at mine because this ain't my first rodeo. I couldn't take my eyes off Hive because of how sturdy it looked throughout the period and how primed for a pump it was.
Unlike other assets where dumping frenzy was immense, hive seemed a bit more like accumulation was going on in the background. Interestingly, there was also quite the trading volume, reaching over $17m in 24hours on Binance alone.
This gave me a lot of confidence in hive and I bet many others outside were thinking the same. For a moment there, Hive held its ground like it was a store of value and I bet many others that don't even know about the coin were hedging on it.
Taking advantage
This placed hive holders like myself in an interesting position, particularly with hive engine tokens like Leo and DEC who aren't dependent on the fluctuations of Hive. In fact, these two tokens have an inverse relationship with hive, so that presented a sweet buying opportunity.
I looked at DEC for a while but there was no chance of getting in as the token pretty much stayed the same or even rose during this dip. The value of my cards turned out to be a strong hedge against the dip and in hindsight, I should have bought more cards but that's by the way.
Leo on the other hand felt the heat of the dump and crumbled to levels not seen before in recent times. So like the good little Leo that I am, I went on a Leo buying frenzy and powered up 2k Leo tokens in the process. I have also been powering up my Leo earnings in the process, because of my plans to break into the first page of the Leo ranking. It is a lofty ambition but what's the point of dreaming if your dream isn't bigger than you?
Incentive to hodl
Hive's performance throughout this period has been a breath of fresh air and it even surpassed steem for a while. That may not be an achievement in the general scheme of things but they are our closest competition, so it is nice to get one over them.
This performance in the market has led to a lot of confidence in the market, with @edicted replying my bullish tweet with this response: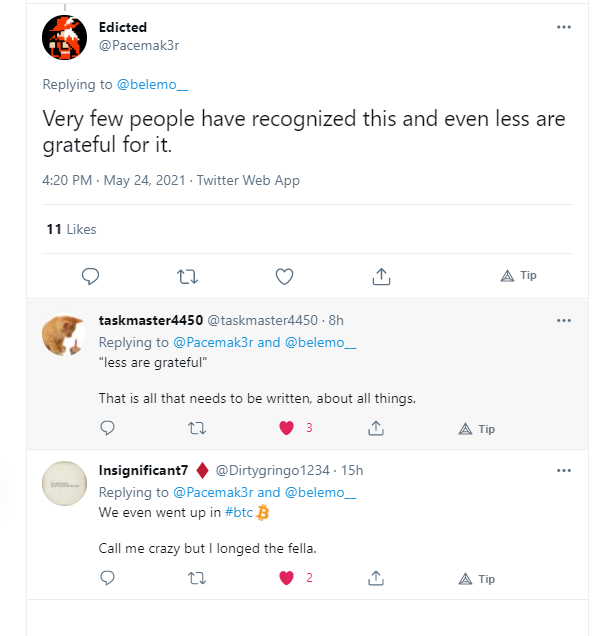 @taskmaster4450 and Dirtygringo1234 seem to share similar views, with the latter even longing Hive. I don't think you're crazy, you're just very confident in hive and that seems to be the general feeling.
After climbing up to $0.63 on Binance last night, Hive settled for nice support around $0.48 but as at the last time I checked, it is slowly moving back up towards $0.5. This sort of price action in the midst of everything going on points at an exciting future for Hive in the coming months.
There will be people taking profit along the way but I'm pretty certain that most people will hold to see how high this thing goes and wait out until the end of the year. There's really no reason to sell right now, so I reckon that the price will continue to rise till it reaches closer to a $1 where a bit of profit will be taken before correction.
Disclaimer: This is not financial advice, it is just the words of a very bullish Hive investor. If you're going to invest in hive, ensure you do your own research before making any decisions.

Posted Using LeoFinance Beta