I spend a lot of time on Twitter making new connections and just engaging with different crypto people out there. While there, I always take out time to shill projects that I'm involved in and top of the list we have Leo and of course Hive.

In the past 7 days, I have tweeted about Leofinance directly or indirectly 25 times.
The data derived from this marketing campaign accounts for both tweets with links, media and just text. I also include my articles because it has a link that brings people to the community.
The stats
In the past week, I made a total of 25 tweets about Leofinance community. Those tweets generated over 9000 impressions and 500 engagements.
My Twitter account has also added 26 more followers from both inside and outside the community in recent time, and I'm sure that is adding to the numbers. Hopefully, some of them will join Leofinancae after seeing my tweets.
Among all my tweets, I've found that price predictions drive traffic more than simple post links. In that space of time, the tweet with the most impressions was the one below with over 1196 impressions and 65 engagements.

Other than price price predictions, I've also noticed that posts with media attached to them also tends to drive a lot of traffic.
Here are screenshots of some of my tweets and their stats, as derived from Twitter.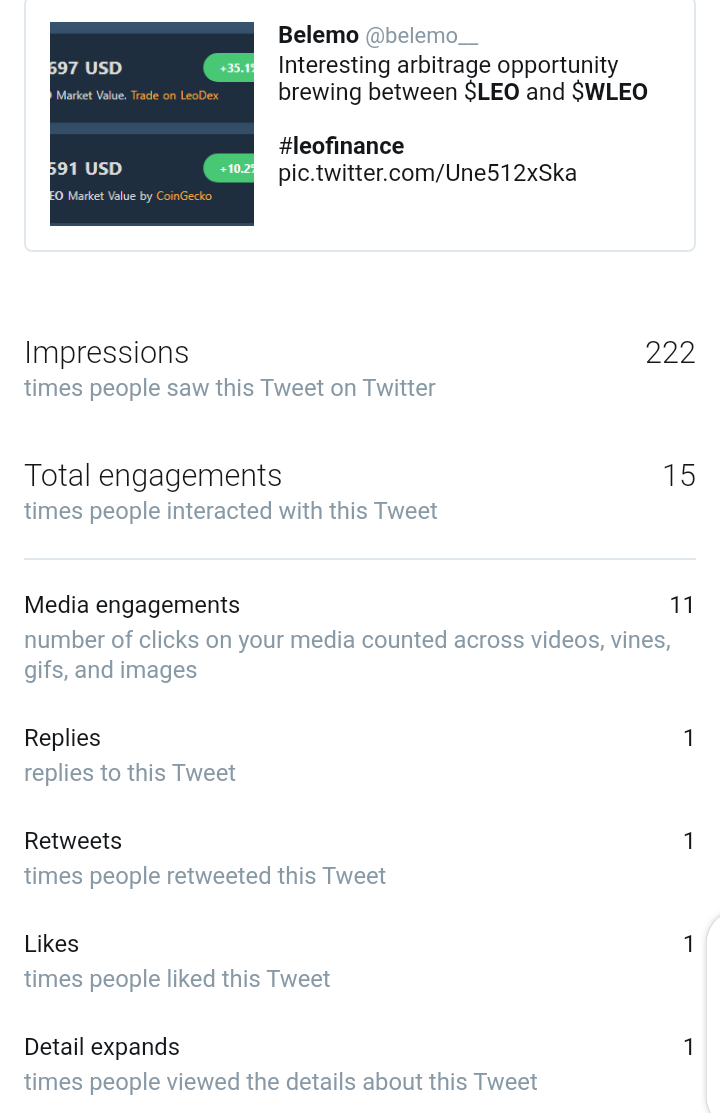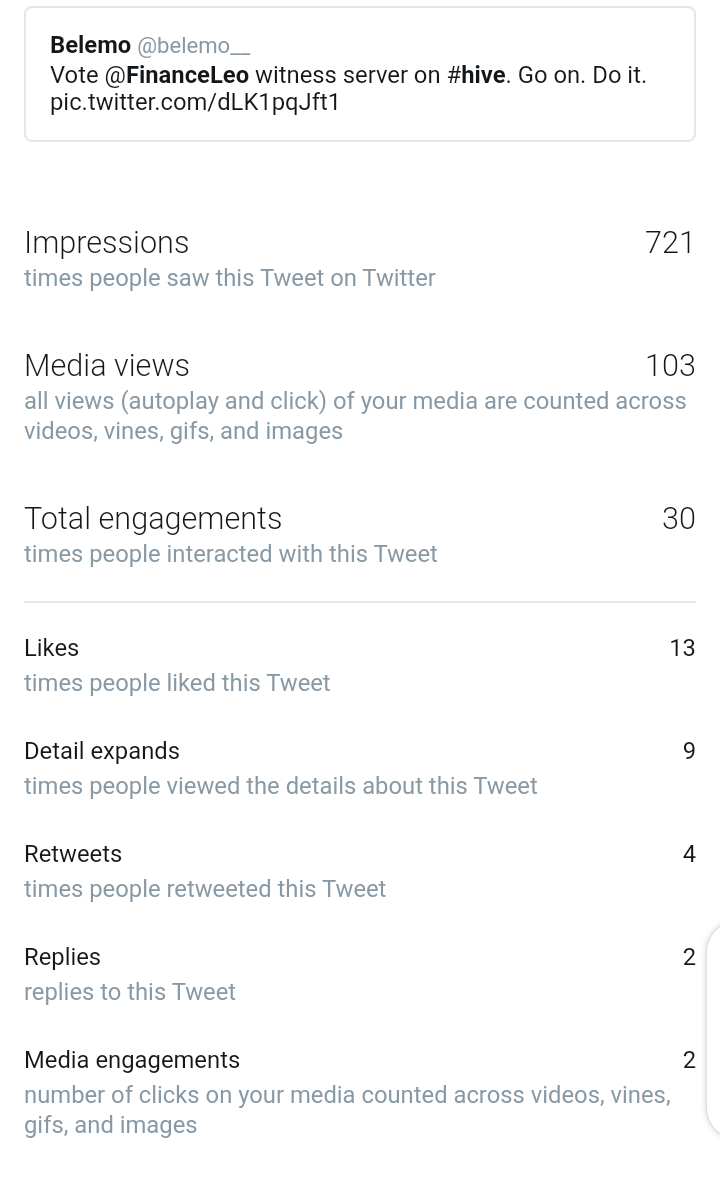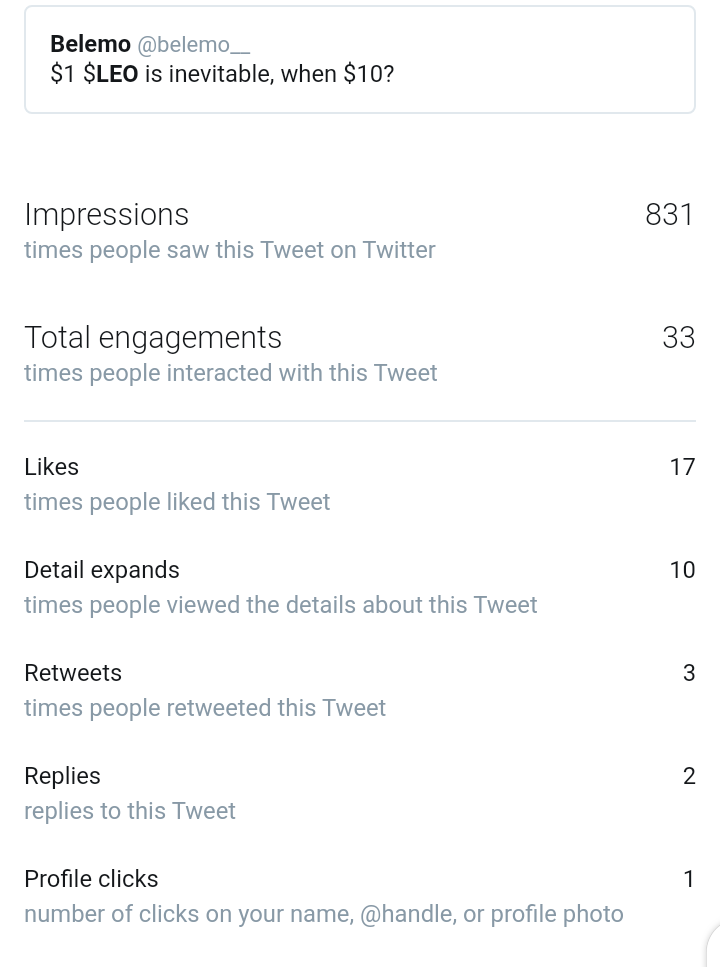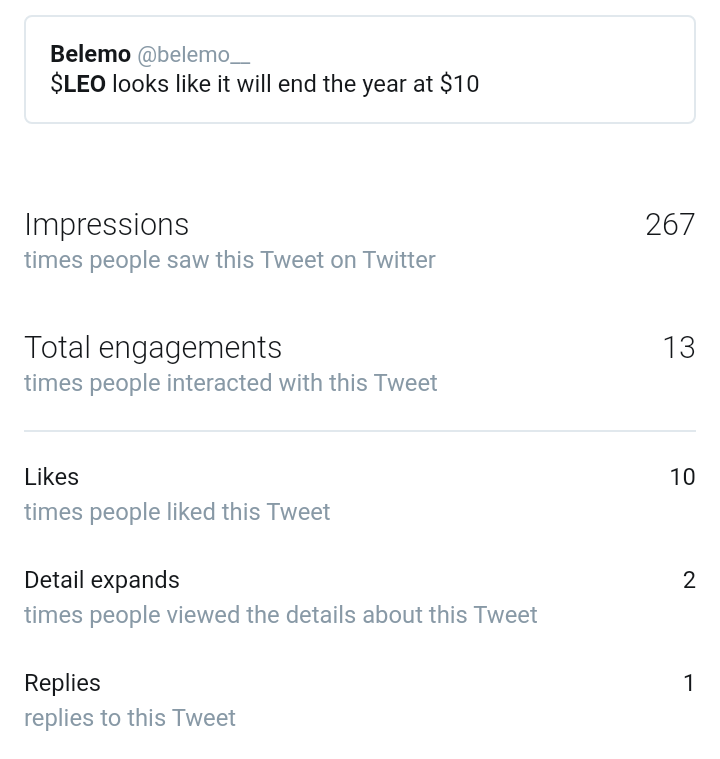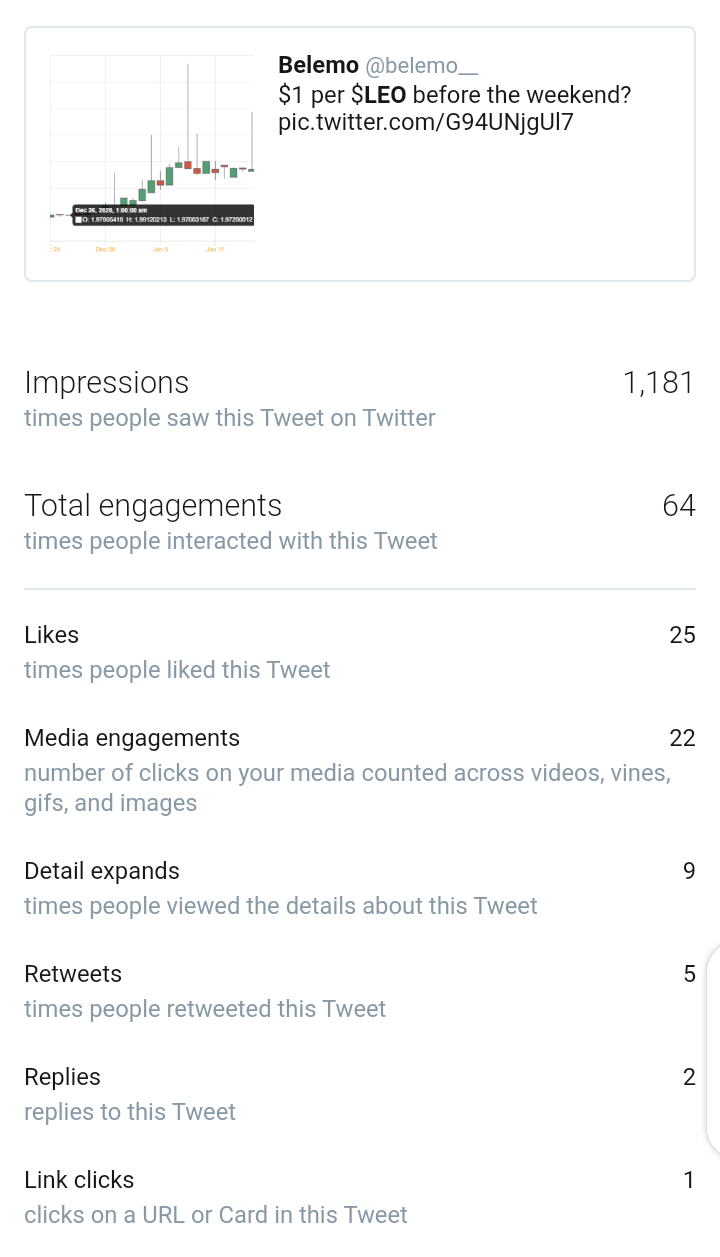 These screenshots and data are updated like every second, so the numbers might have gone up.
I'm happy that I can contribute to the cause in my little way and I keep growing my account to increase my reach. Hopefully, when project blank comes along, we'll onboard the masses to the platform.
I'll also be posting this update once a week, and try to compare them to see how I can make improvements.
What about you, how has your Leo marketing been going? Please share your thoughts in the comment section 😁
Please check out my Freelance gigs:
Signup for Oropcket with my referral link
Contact me

Posted Using LeoFinance Beta