$1 Hive, Cub, DEC, SPS and market looking strong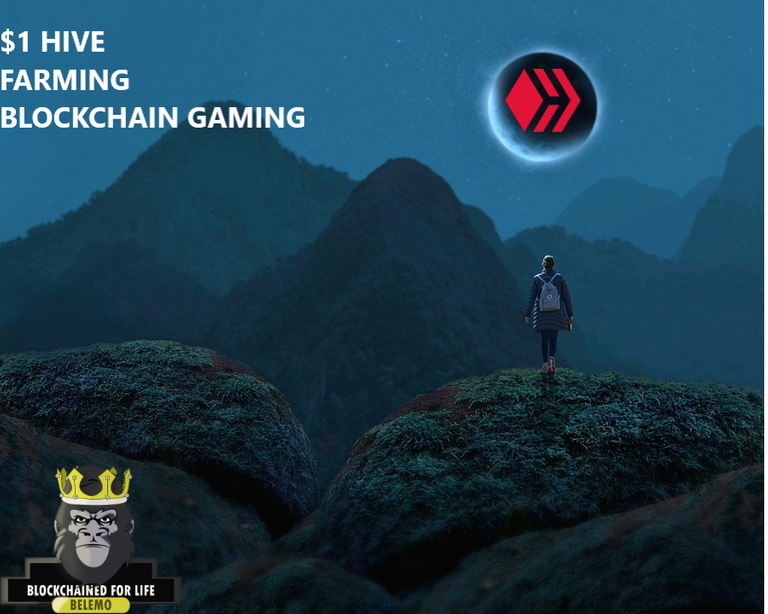 There used to be a time I longed for $1 Hive. It was my ultimate indicator to take profit and I did so religiously.
In recent times though, the price of Hive has held its ground admirably. For the past couple of weeks, it has been around the $0.7-0.8 range and that's a decent but still very undervalued range, with all things considered.
In the wee hours of the morning in Nigeria, Hive climbed all the way up to $1.15, approaching the previous ATH. When I found out it did and then checked the current price, I didn't feel that much excitement.
The feeling I got was somewhat mundane and not the celebratory vibe I'd usually get when Hive pumps like this. The reason is simple and it's one that I believe many others are starting to feel as well; $1 Hive is STILL undervalued and we're still some way off the minimum $5 valuation that I think we should hold.
Not Ungrateful
I need to add that I am very grateful and proud of how far we've come as a community. We've risen from a coin that languished in 20-30 cents to standing firm at ranges over a dollar.
When you think about it, it has been a very exciting journey to where we are today and it's all down to the community. Unlike many other communities and projects, Hive doesn't have any sugar daddy sponsoring it.
There's no official marketing team, project devs, and whatnot. It's a project with numerous leaders that work for the success of it because they believe in the project.
Splinterland things are doing well
As if Hive's pump to $1 wasn't thrilling enough, Splinterlands assets have also caught the bug and are rising accordingly. It is yet another project that I feel is very underrated but alas, we must work with what is in front of us and not what we want it to be.
So yesterday, I sold some of my DEC and converted the profit to HBD savings. It's earning me 10% APR and while that's not much, it is a healthy way to save towards my future plans. My closest target is $1 per day but I won't mind getting it up to $20 per day at some point.
Anyway, SPS has gotten a minor boost in price and got bumped up to $0.66 but I still think that's some way off where it should be, with all things considered. The total supply of the token has increased and by the end of the daily airdrop, we should have about 1 billion tokens in existence.
A mean price of $1 per token will keep the market cap at $1 Billion but $5 would be even nicer you know? Splinterlands should be at least worth a billion dollars because it is a top-quality game that is far better than the closest competitors.
I feel like it's only a matter of time before people will catch on to the game and we'll see even more growth in the game. People spend thousands of dollars on games like Gods Unchained and Axie Infinity that are of lower quality, so I believe that it's just a matter of time before Splinterlands will have its day.
If you're reading this and you don't play Splinterlands, take this as your wake-up call to get started. It's not too late to get started so get a spellbook, start doing quests, accumulate DEC, and whenever you can, invest in monsters now that they're still cheap.
I'm not really even considered an early investor because I only started last year and my assets have appreciated dramatically. The game is evolving into a dynamic environment that will be beneficial to both investors and gamers.
I'm a Cub farmer
The announcement of the incoming Polycub airdrop has had a positive effect on the price of Cub. I hate to sound like a broken record but this is also another project that has stayed under the radar for too long.
I've always felt like Cubfinance hasn't taken the marketing to the next level. I feel like we've been announcing announcements for a while now but we need to take it up a notch or two with some press releases that reach a wider audience.
I feel that perhaps it is possible that the Leofinance team has not really focused too much on marketing because they want to completely develop the framework first. In any case, I intend to be a long-term investor in the project because I believe in the team behind it and I believe things will be better in the near future.
For now, though, I can only hope that Cub continues to grow and reach a tentative range of around $1-1.5 for now. That's not a big deal or something to celebrate over but it's nice to see the value of assets growing. I reckon the celebration will kick off around $10 Cub but that feels like a LONG time from now. Then again, it's crypto and crazier things have happened.
Contact & Support
Discord: belemo#9593
Twitter: https://twitter.com/belemo__
Telegram: uncleskipper
Email: belemok@yahoo.com
ETH and BSC wallet: 0xC75E34E3ee9a343041B3322E1bD97b4940Ed721d
Bitcoin Address: bc1q635vre2jj9zhde9cyvflyz4h9c0p57gg3s3yre

Posted Using LeoFinance Beta
---
---