Grayscale purchased large quantities of XLM, MANA, LINK and BAT "altcoins".
Grayscale, a cryptocurrency fund, purchased $ 2.5 billion worth of altcoins.
Grayscale Investments, a subsidiary of Digital Currency Group, announced that it purchased $ 2.5 billion of cryptocurrencies in a single day, and as of April 27, it has $ 45.5 billion worth of cryptocurrencies.
According to analytical data provided by Bybt, last week it shows that Grayscale made small additions to its large amounts of XLM (277,931), MANA (102,183), LINK (34,506), BAT (78,014) and other "altcoins" it owns.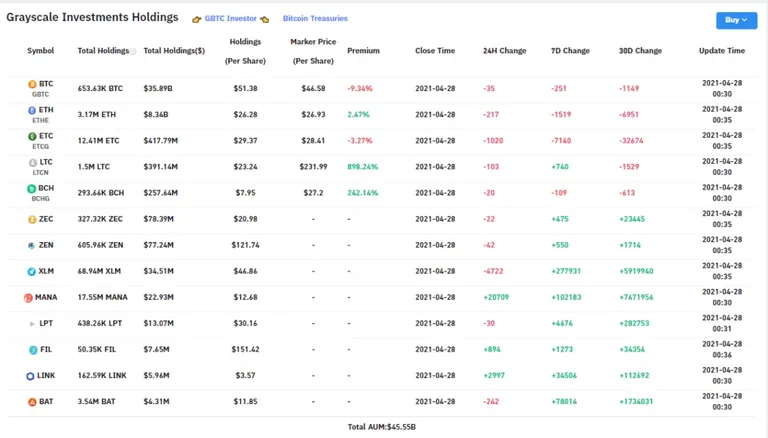 At the same time, as can be seen from the above data, there is a decrease in the amount of Bitcoin, Ethereum, Ethereum Classic and Litecoin in their 30-day exchange. Then it would not be wrong to make the following comment; Grayscale sells BTC, ETH, ETC and LTC and buys "altcoins".
Posted Using LeoFinance Beta