Miners' April revenues exceeded $ 1.59 billion.
Miners of Ethereum, the second largest cryptocurrency in terms of market value, earned more than $ 1.59 billion in April.
Mining revenues in April were 15% higher than revenues of $ 1.38 billion in March. Increasing fees for transactions made on the network and Ethereum price increase helped miner revenues beat the previous record level of $ 1.38 billion in March.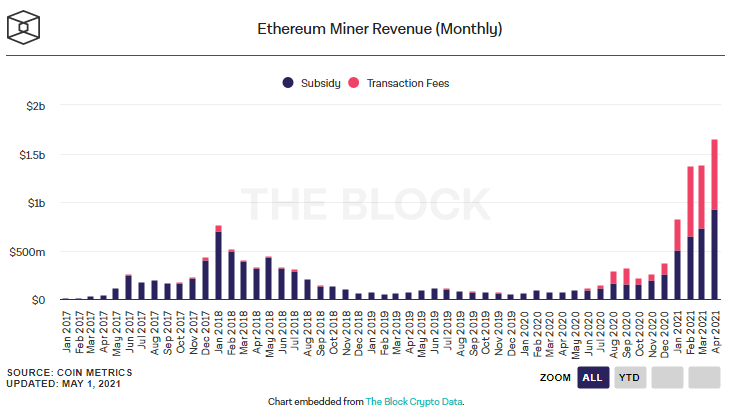 Increasing mining revenue appears to be supported by Ethereum's high transaction fees on the network, as well as reaching all-time highs this month.
It is stated that with each new block Ethereum miners successfully created, more than $ 702 million of mining revenue in April came from transaction fees on the network, accounting for about 44% of the total revenue.
In addition, the network data obtained shows that Ethereum broke another record in April. The number of transactions made on the Ethereum network has exceeded 40 million for the first time in a month.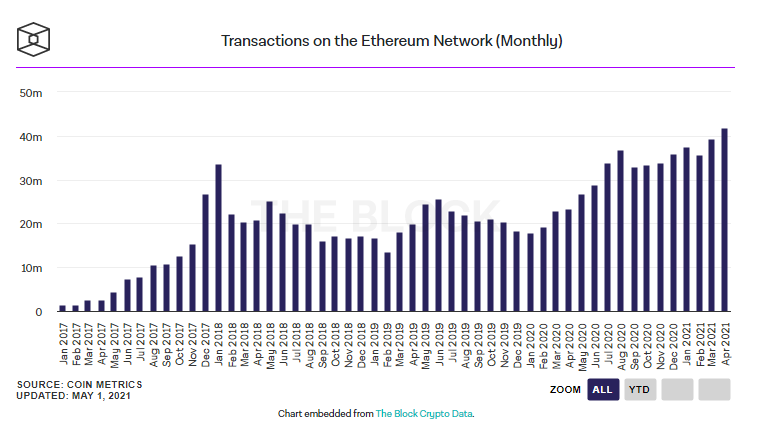 ETH, the local cryptocurrency of the Ethereum network that exceeded the $ 2800 level for the first time by seeing the highest price in history, is trading at $ 2835 as of writing, according to the data we received from Tradingview.
Posted Using LeoFinance Beta