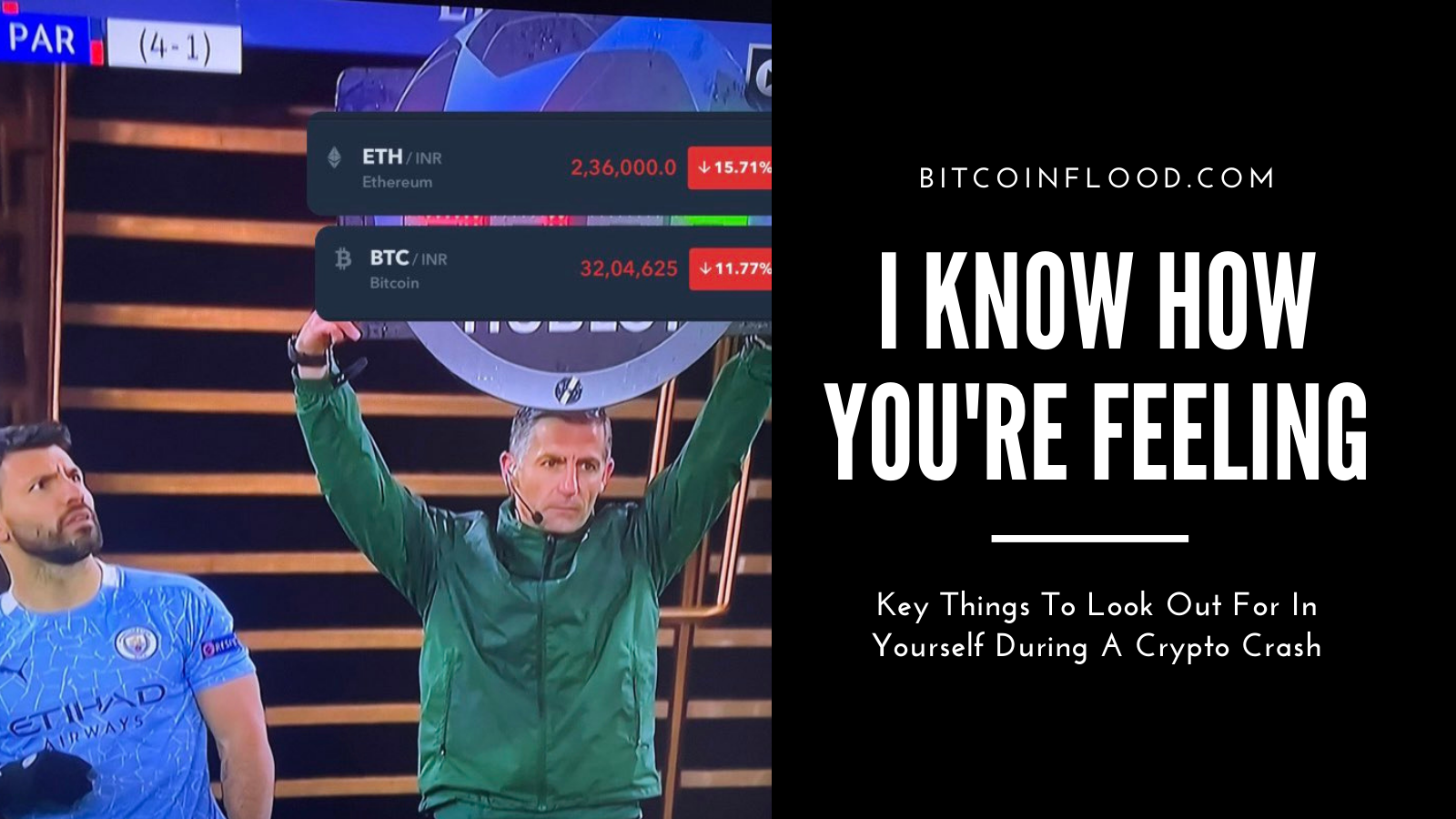 All over the news today you hear about crypto falling to all new lows and the end of the world is coming (maybe not that extreme but you get the idea) But if you've been in crypto for as long as I have you pretty much know this is normal. At this point in time people are highly panic selling which causes overselling. These same things apply to the stock market.
For some reason when people see a sea of red the SELL, very often times at a loss. Why we as humans do this is that it's just built into our nature and our emotions. The most important thing you can ever do when investing yourself is to keep your emotions in check. You haven't actually LOST anything until you sell it and at that point you pretty much just screwed yourself over.

Short term trading or day trading is seriously gambling and it's something most people love doing. We gamble and it gives us a rush of emotions the highs and the lows and the thought of that possible big payout.
This is actually what I was warning about for a while and heavily since last week where I predicted bitcoin would fall somewhere between $37,000 - $41,000 and well guess what here we are. (not to toot my own horn lol)
If you seriously step back and watch the markets and know peoples reactions you can almost predict what is going to happen to the markets in the short term. Think about a week ago and how crazy people were getting in terms of investing in random shit coins thinking they where going to make millions over night. When this starts to take place you can bet that the markets about to take a drastic turn soon as the mindset of people has thrown all common sense out the window and are now blindly buying in "hopes" of hitting it big. AKA gambling with your investments.
This is why the HODL gang pays off. You hold your assets you have even during these down turns and what you do is BUY MORE! On the next pump you now accumulated even more assets and your value drastically just increased. It wont happen over night, might not even happen a month from now but long term in most cases you're good to go.

Now one of the really cool things about LeoFinance and Hive is that you can stack even MORE during these times with little to no cost to you.
Why?
The price is down so you can exchange FIAT to more coin at a higher rate.
The unique thing about Hive and Leo is you can exchange your time and knowledge for coin.
For some reason LESS people write and blog when prices are down. Thus the same amount of Hive gets printed and divided up to less people.
It's a pretty wild thing and again shows us why some people "make it" while others don't. It's exactly times like this where you need to still put in the constant effort you have been when prices where high if not MORE commitment.
This emotion is the same emotion we get from trading. When we see prices fall it demotivates people to not want to comment, post and vote on the network. I know I feel it! It's human nature to feel that. But being able to recognize that and keep that emotion in check is what allows you to progress faster than someone else that lets those emotions get in their way.

So what's it going to be?
Are you going to keep putting in the time, effort and money during these low points? Or are you going to get all sad about it and leave only to think later wow I really missed out again.
Posted Using LeoFinance Beta