Blogging as a business - Crypto Blogging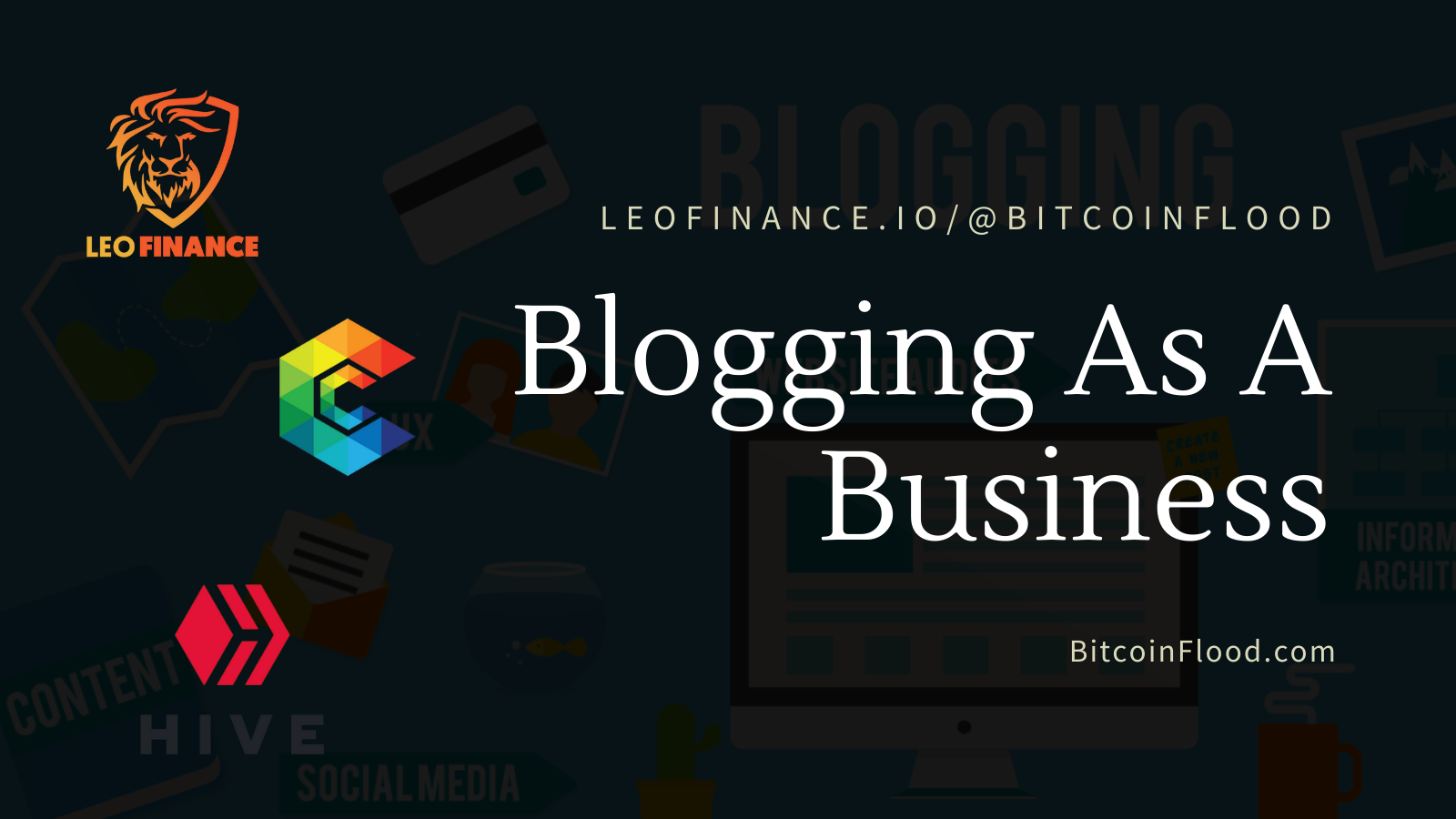 Blogging As A Business
Blogging as a business is one of the hottest ways to earn passive income online. Even after a decade blogging is still one of the number one ways to generate awareness and revenue to fuel your business. It wasn't until recently however that competition soared to levels that made making real income was difficult with a tradition blog and so was born crypto blogging!
I believe Hive was the first ever platform to introduce what is commonly called here "proof of brain" but since then it's truly evolved to something more then just blogging as new apps have launched on the platform and the economy continues to grow.
I pretty much stopped blogging on my traditional site some years back when I started blogging on crypto platforms like Hive.
The reason?
Simply more revenue and also more interaction. I could still get the SEO boost to my posts but also tap into an already growing and like minded community.
The Transition Back
I've decided to start blogging on my own platform again while still holding up everything I do on platforms like LeoFinance etc. In fact they will work together driving traffic and sharing to each other while building a rather robust community and rewards.
This is no short term plan, I had initially started this back about a month or two ago but haven't gotten the assets and created enough time to be able to do so till now.
That site... Crypto News - CryptoChromia.io
There are a few key things I miss about owning my own blog however. That's the ability to customize it in terms of ads, ability for better lead capture and well building an asset.
The Goals
The entire goal of the site is to make more money/crypto of course however I want to also build community, increased awareness and a platform to share projects I believe in such as Splinterlands and CubDeFi.com among others.
Like I said before it will become a huge traffic source for awareness for projects launched on Hive and crypto in general.
Some assets are currently in place however most of the rest of today will be building the rest before more articles come out. These assets are geared to be ready first and collect leads, promotion of affiliate links and to start structuring the site for SEO optimization and social sharing.
A new aspect I'm adding on to the site is the play to earn or NFT games category which has shown an increase interest and expanse as of late. What's really cool about owning your own site is you can quickly pick up on these new topics and apply them to the site with priority to SEO traffic. This paves way for a very good way to attract those already in the crypto space but also new ones still looking to learn. One of my largest focuses over the rest of this year will be Splinterlands.
Posted Using LeoFinance Beta
---
---