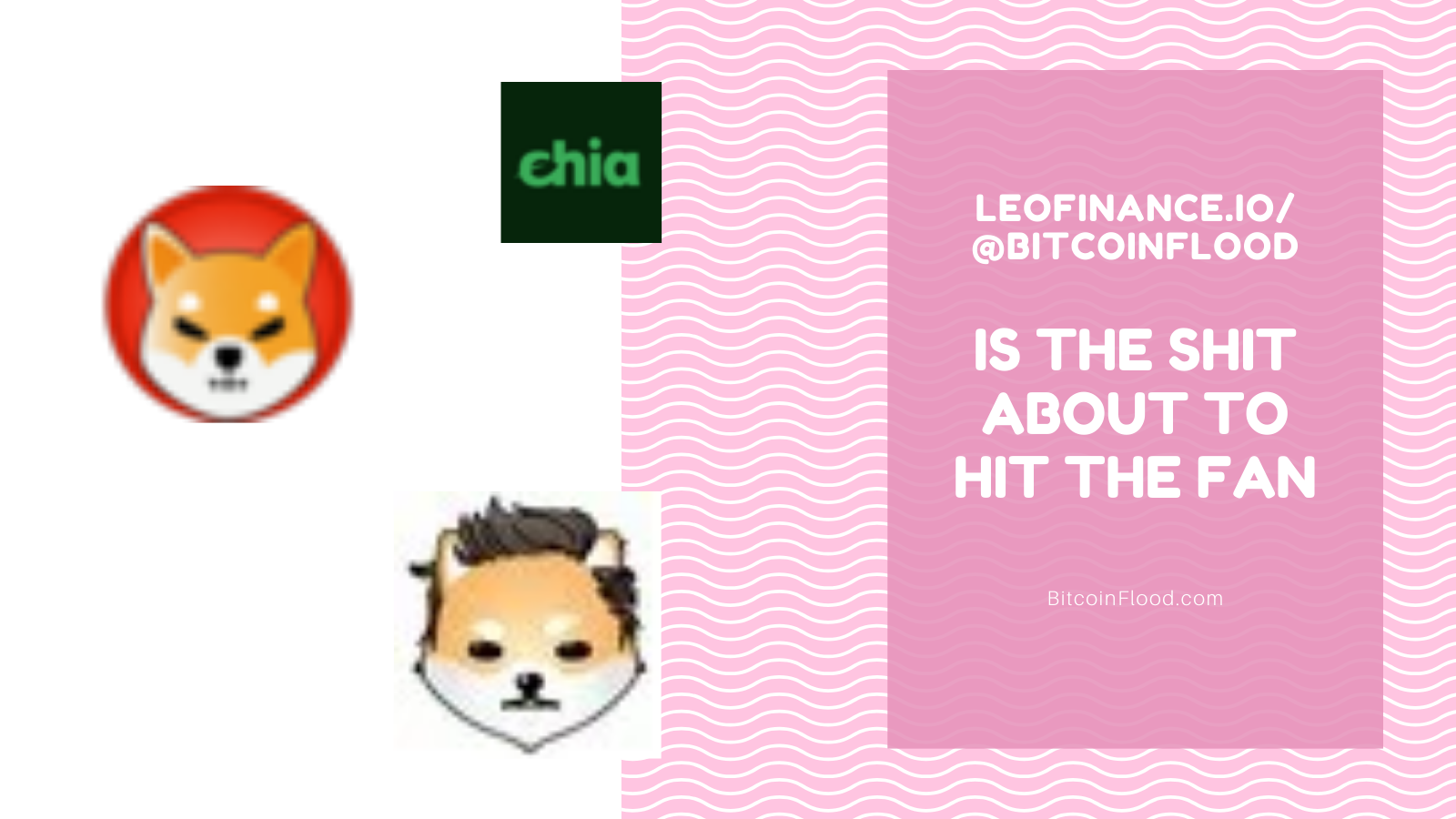 Should you mine CHIA
The other day I wrote about the CHIA network as it's been taking off since May 8th in terms of volume. At the time of writing this 1 CHIA is worth $1,018.10
That older article can be found here
https://leofinance.io/@bitcoinflood/is-the-new-craze-chia-cryptocurrency-worth-it
It's now been confirmed as I was expecting that this things while they do/should be run on SSD drives in order to make them fast enough to mine the crypto will cause havoc on your SSD drive and ultimately crash it within a few weeks.
I say that again! DO NOT MINE CHIA ON A HARD DRIVE THAT HAS DATA YOU WANT!
CHIA works by creating plots on a SSD hard drive. These plots range in size from small to large and multiple plots can be added to a single SSD. Most SSD drives you order yourself from sites like Amazon etc. are rated for 600TBW which is terabytes to be written. Have a 2TB SSD? I "should" last you 300 full deletes and rewrites on the drive.
A smaller drives such as 512GB filled with plots will only last you about 40 days before having to be replaced. These will run you anywhere between $50 - $100 for each. While a larger SSD would most likely push about 160 days before crashing.
If you do want to go down this road of mining CHIA I highly recommend that you look at the TBW and DWPD ratings on each of the drives you're picking up. It very well could be worth the extra bucks if it means your SSD is going to be able to handle the stress the network is going to put on it.
These hard drives also run hot since they are constantly being written to. I'd also recommend investing in a few extra fans in your case that blow air directly over them to help the drives last a bit longer and reduce the heat damage that they do cause.
I don't think this is going to be a lasting chain though. The amount of hardware, damage to hardware along with increase in pricing and "chip shortages" means it's quickly going to become a very expensive project to mine. You might still have some time now but it's a hot crypto at the moment.

CHIBA Token Worth It?
There's been a lot of hype over SHIB token on Binance as of the last few days. While the project looks cool and all you have to realize there are so many of these tokens that the price point on them is $0.0000338. That makes it rather boring if you ask me and we've seen plenty of projects with 1 quadrillion coins in total which simply fall flat. We even see this on Hive with some projects. So many tokens for one that it's pretty worthless per token and the human mindset instead does better with a single token being worth $100 + over one that's less than a cent.
Dogelon Mars
What's making me nervous now it's the sheer amount of stupid investing that's going on again. Hell we even have another crypto token called Dogelon Mars which has the same amount of tokens as SHIB. What we will see is more and more of these tokens being created many of which will have premined or other shady factors under them. This will lead to a literal collapse if it keeps up this way. While everyone jumps from one shit coin to the next much like we saw in 2017 and people start losing their butts they will start complaining and call on governments to step in just like they did in 2017. For some reason people don't like to take responsibility for their own actions.
I believe this new "trend" was started by the likes of SafeMoon and now everyone's trying to put a spin on it in order to cash in.
Normally by the time you hear about these shit tokens the profits are mostly gone already. Dogelon would be one of the newest up 241% while Shiba is only up 15.5%
When solid projects start to get pushed to the side over seriously junk tokens people are just making up and cloning you should seriously start to question how long this is going to last.
*None of this is financial advise and you should do your own research and take responsibility for your own bad investing :)
Posted Using LeoFinance Beta