Crypto Social Media Is Coming - How To Be Ready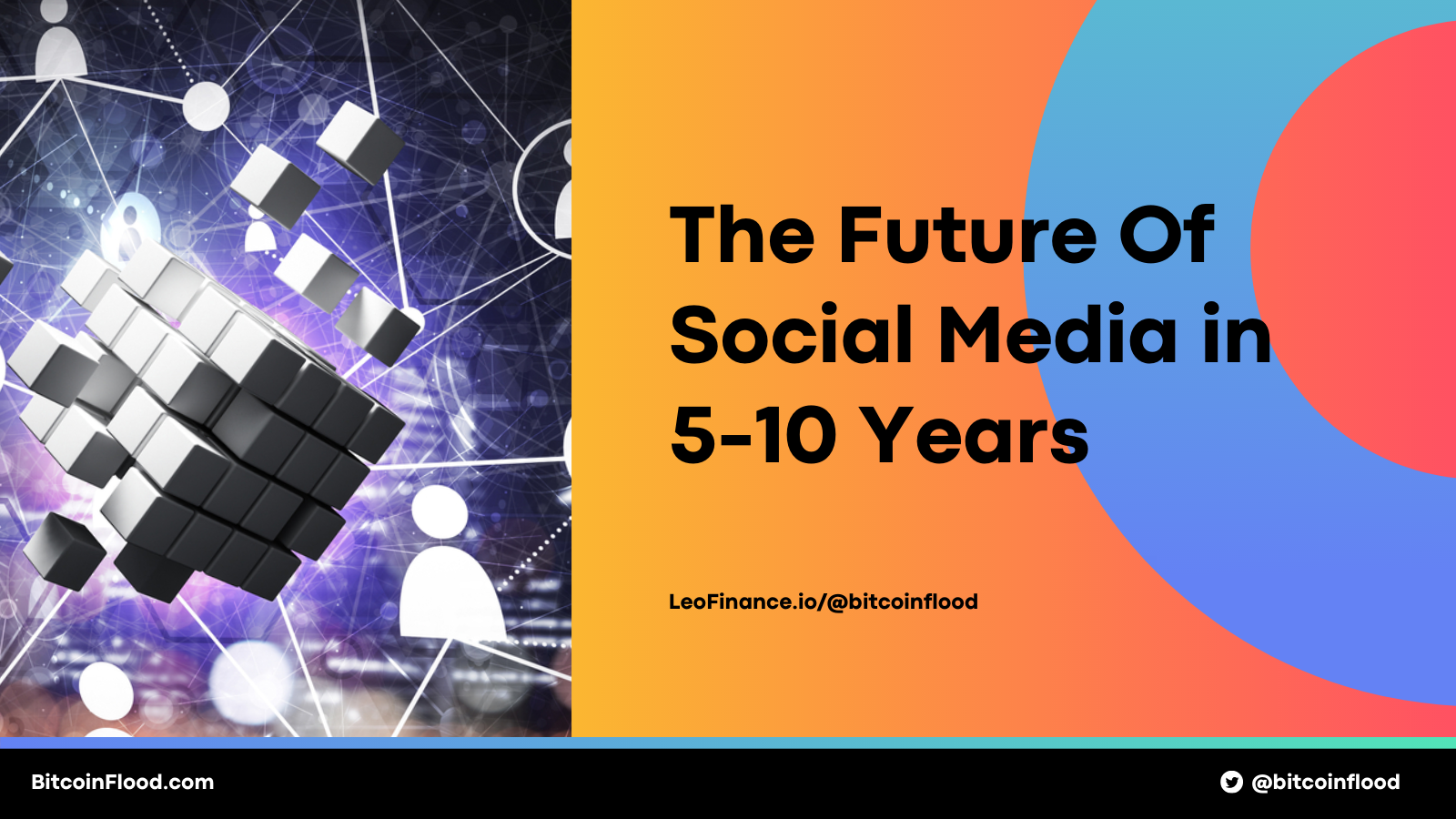 One of the biggest things that got me excited and heavily investing into LeoFinance was the promise of a twitter like social network. aka ProjectBlank which is still on the boards to be created.
The talk of a truly decentralized social media platform was all the rage 9 months ago as elections heated up here in the USA and well some rather crazy things happened including the termination of accounts.
As much as everyone screams about a truly decentralized social media platform that the masses will use I don't see that every happening. The reason being any time it's been attempted it's quickly taken over by spam, porn, hate and downright some disturbing things that I can't even believe people can do to each other.
With that being said there is still room for a somewhat community based crypto social media network. Instead of putting your content on a platform like twitter and twitter using it to run ads while limiting your reach and asking you to pay them money to reach everyone (legit the most absurd thing I've ever heard in my life and I don't get how these platforms are still surviving) there is room for a new platform that pays you in crypto for putting content on the system.
This is the social media platform of the future in my opinion. No more greedy corp taking all of the profits. Instead some if not most of those profits will be given back in terms of rewards for providing quality content and engagement on the platform.
ProjectBlank is due out sometime this year less than 6 months to go in the year has me excited and buying/earning as much LEO tokens as I possibly can right now.

Aave Twitter Alternative on Ethereum
Aave founder has said they will be building an alternative to twitter on the Ethereum network. When I hear that it makes me wonder as Ethereum has extreamly high fees! Maybe that might be corrected next year but it wont be happening this year for the most part. This makes me speculation that this platform will instead run on a side chain like Polygon or Polkadot (or perhaps a new side chain of their own) which will allow for faster transactions.

Calling All Content Creators
If you're a content creator than you need to be starting to get active on these platforms and getting ready for the flood of people that will be transitioning over to them in the coming years. I firmly believe platforms of greedy corps like Facebook and Twitter are coming to an end. It wont happen over night but it will happen over the next few years as competition rises and serious platforms are launched that reward the content creators.
No longer will you as a content creator be shadow banned, limited reach and asked to pay money to reach all of your followers you've worked so hard to grow, no more having ads run in front on your content that only fills the pockets of the corps and leaves you pennyless.
NO!
You'll finally be rewarded for all of that hard work, time and editing you do on your content. This simply IS THE WAY of the future for social media networking.
Posted Using LeoFinance Beta
---
---