It's been a long time coming. It's a project I've been wanting to get started on for a while now but not only did I need to get my feet wet and understand all of the workings on DeFi first I also had to find the time/ wanting to build it and today is the day. Tonight I felt in the mood to create. While there are a number of projects I want to start building here on Hive my expertise is not development and thus I'll need to start searching for help/ a team for that first. Instead I figured I would do something I know best and that's marketing and building funnels and training.
Introducing the CUB DeFi Training and Marketing
This is my own training and has no connection with the LeoFinance team but of course they have my full support as I love what they have done so far. wen projectblank ;)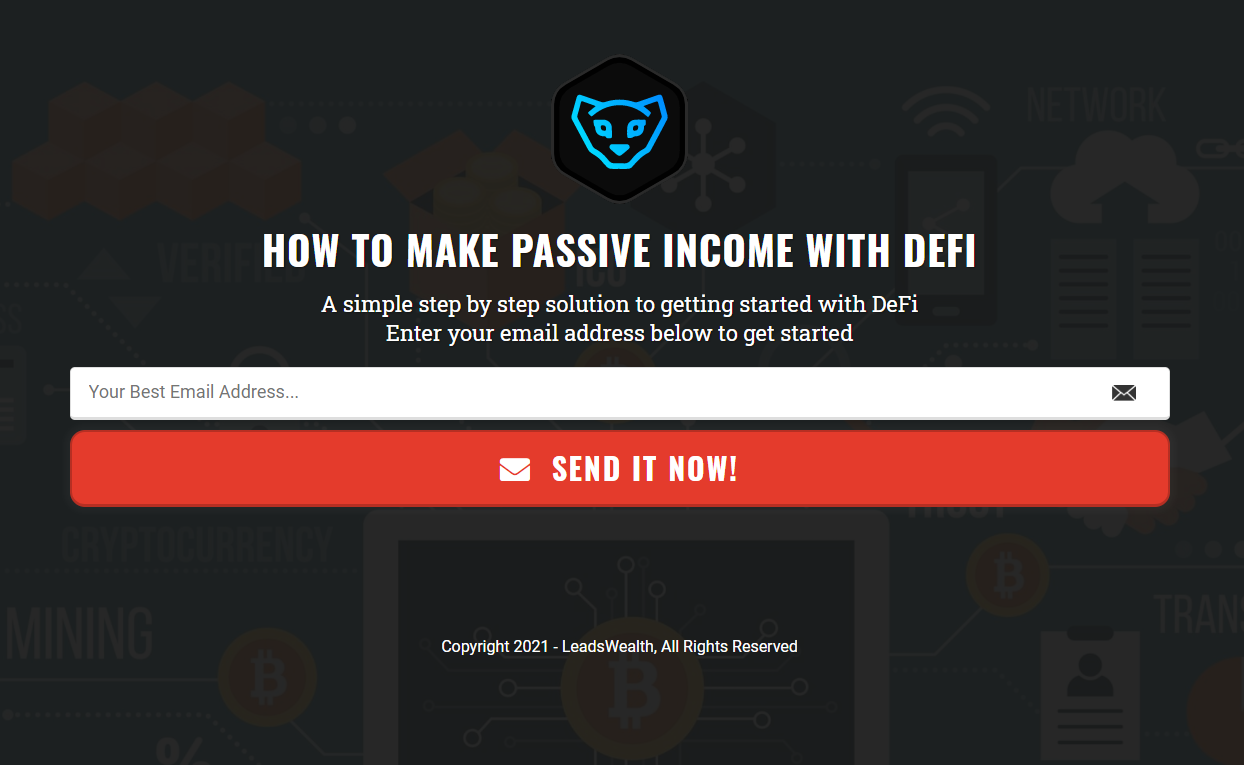 While this isn't yet complete I wanted to lay out the ground work of it here not only for myself but also for others. I honestly don't care if others use any of this or send traffic directly to the page once it's up. In my eyes as a token holder I'm part owner/investor so it only makes sense to do everything I can to bring awareness, understanding and hype to the project.

DeFi Marketing Funnel Basics
If you've seen any of my funnels and marketing in the past you will know I like to take complicated things and beat them down into simple easy to follow steps. Those steps can then be expanded on if the person so wishes to understand more. The goal of any of my marketing and training is a quick setup, quick first investment and easy understanding of what's going on. This encourages more to take action and see first hand what is happening instead of me just talking about it.
I don't know about you but I'm one of those people that needs to do everything themselves no matter how much training and information was sent my way. Until you do something yourself I feel you never fully grasp a topic or a project and it creates a unique learning experience of happy mistakes which are learning points. While I go over these learning points in the training some if not most people will need to make those same mistakes themselves. You know when you tell someone not to do something over and over again telling them from experience but they still do it anyways and realize it was a mistake. Yeah it's just human nature and part of the learning process.

The DeFi Marketing Layout
Above is a screenshot of the lead capture page. Simple to the point enter your email address and get an email from yours truly. The emails will have no fluff instead right to the point and I laid out the topics of each below and what days. On top of that there will be a single page that will have all of the steps and reference the CubFinance training pages. Instead of rewriting it all why not just reference the already well written how to articles by the team. THANK YOU!
While this is the daily layout there will always be a reference in all emails for a quick start that walks them through all steps right away instead of daily. I like breaking it up as often times people are busy and can only allocate so much time each day. Throwing to much at them at once often times crushes results so we offer both options. Easy digestible bits each day with the option to deep dive and crush it all in one sitting.
Also as CubFinance rolls out new features I will be updating the emails and training to follow.
Immediate - How to setup Metamask for Binance
Day 1 - How to buy or get BNB
Day 2 - How to buy your first CUB and stake it in the Den
Day 3 - Understanding Dens and Farms (What is Impermanent Loss)
Day 4 - What CubFinance Offers (Frames, Dens, LeoBridge *Kingdoms) each will have it's own dedicated sub training that will go over it in details.
Day 7 - Tokenized Blogging and bLEO explained
The general idea of day 7 is to start onboarding others to LeoFinance who have taken the steps to learn DeFi and hung around. This will help filter out those fly by nights to those committed and wanting to learn and use the system. Thus when they move into LeoFinance the quality of the signup should be greater.
This will push the contact into the onboarding I created for LeoFinance a few months back. If you're interested in seeing that the post below outlines it best. Also feel free to use that if you wish. I'll be making ads to add into the footer of my articles I write here as well as other sites.
The next post I make about this will be when the project is fully complete along with the marketing ads created for it.

I don't ask anything of the DAO or any funds. As stated above I feel like as a owner of these tokens I owe it to myself to help bring more people in and help increase the price of the token by showing others how to use it and the possibilities it offers. If you want to help support such projects I do and make it so I can allot more time to it please drop a upvote on this post in whatever value you feel. Appreciate the support and of course I welcome any and all constructive feedback/suggestions.
Posted Using LeoFinance Beta