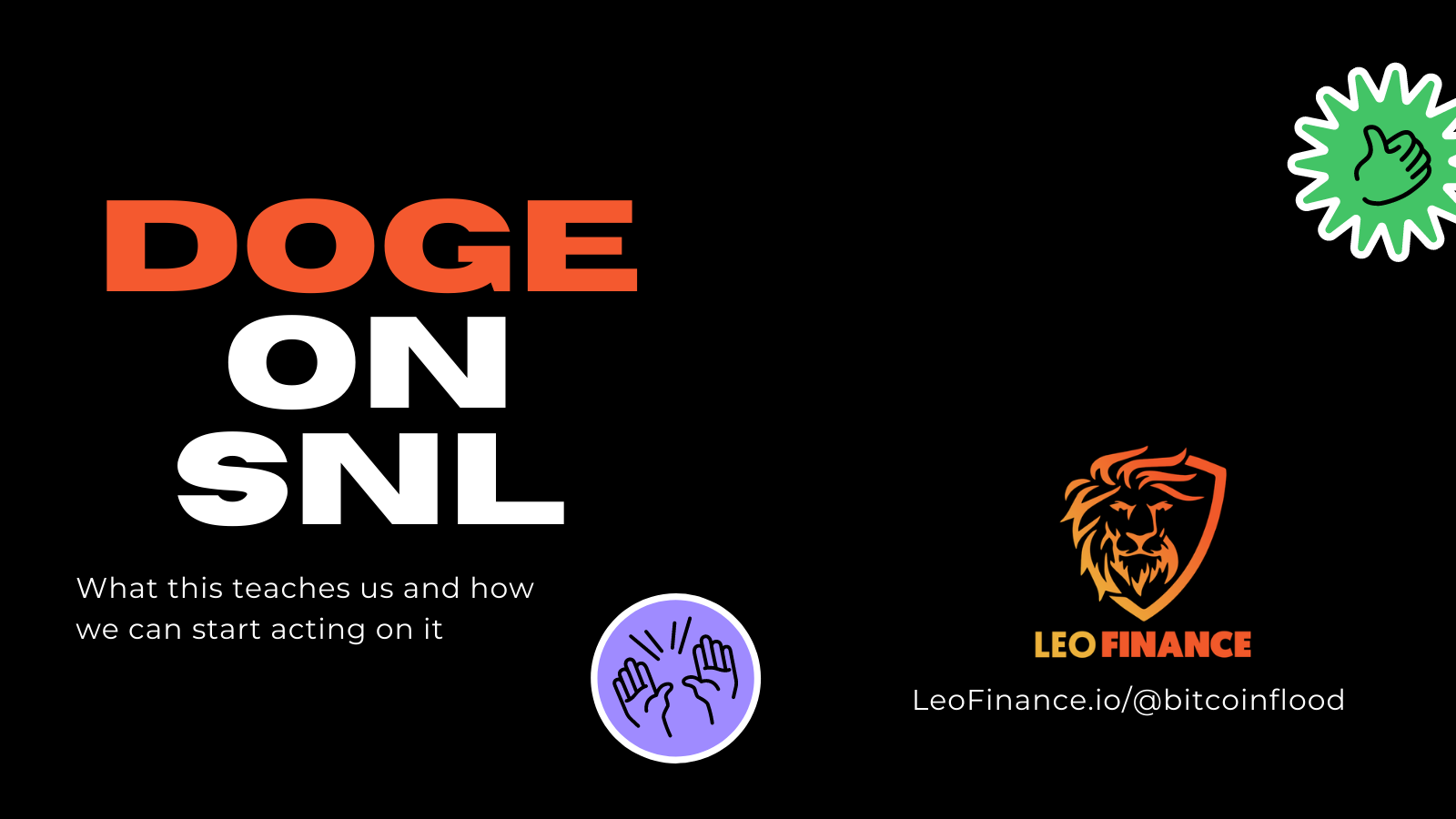 I've written many times before about the importance of Hype and how it generates real value to any platform. This is more apparent than ever with Dogecoin and while investors might not like it it's actually the world we live in today. Influencers play a pivotal part in growing real assets and value over numbers in the books in many cases.
Tonight Elon musk is set to appear on SNL which is a big moment for Elon and also DOGE. I almost expect for the Doge community and Elon to do everything they can to make Doge hit $1 during this time frame.

At the moment of writing this Doge is currently trade at $0.64 so it has to nearly double it's value again to 150 billion dollars in order to hit that goal. Will we see it? I kind of expect not to another 70 billion dollars in 12 hours is going to be pretty crazy.
What I do expect to happen is a rally up until SNL and come Sunday one of the hardest sell offs we have ever seen. Now of course I could be totally wrong it's simply my opinion from what I have seen in cases such as this. However if Elon next announces he's sending doge to the moon like latterly the first crypto currency to reach the moon that's another hype pivotal moment for Doge which is sure to keep prices up and continue to moon.

The reason I wanted to write about this is to show the importance of constantly being in the "news" on peoples minds and constantly developing. More so than ever crypto is moving quickly and in that focus often shifts quickly.
Ever time we started to see Doge nose dive what happened?
Elon tweeted about it and gave it new hype. This is something many of the development here on Hive are lacking. While there is some development going on it's often boring mundane things like changing the APR rate or trying to stabilize a token that has never been stable before.
We need to start using those funds to really build other projects or start helping fund tribes which are actually building front ends. NFTShowRoom for example clearly shows that NFTs on Hive are possible. However only using swipe.hive is confusing and a multi step process at the moment. There needs to be an easier way to either buy hive.swap or a conversion right within NFTShowRoom.
LeoFinance has built the first ever DeFi right here on Hive (well kinda sorta)
What I've noticed so far is that many projects start on hive but expand to wax, Binance and Ethereum. Simply because Hive doesn't offer these things. These are developments that need to start taking place from the development teams here on Hive. So how do we get there?
Posted Using LeoFinance Beta