Dogecoin The Many Stories Which Fuel It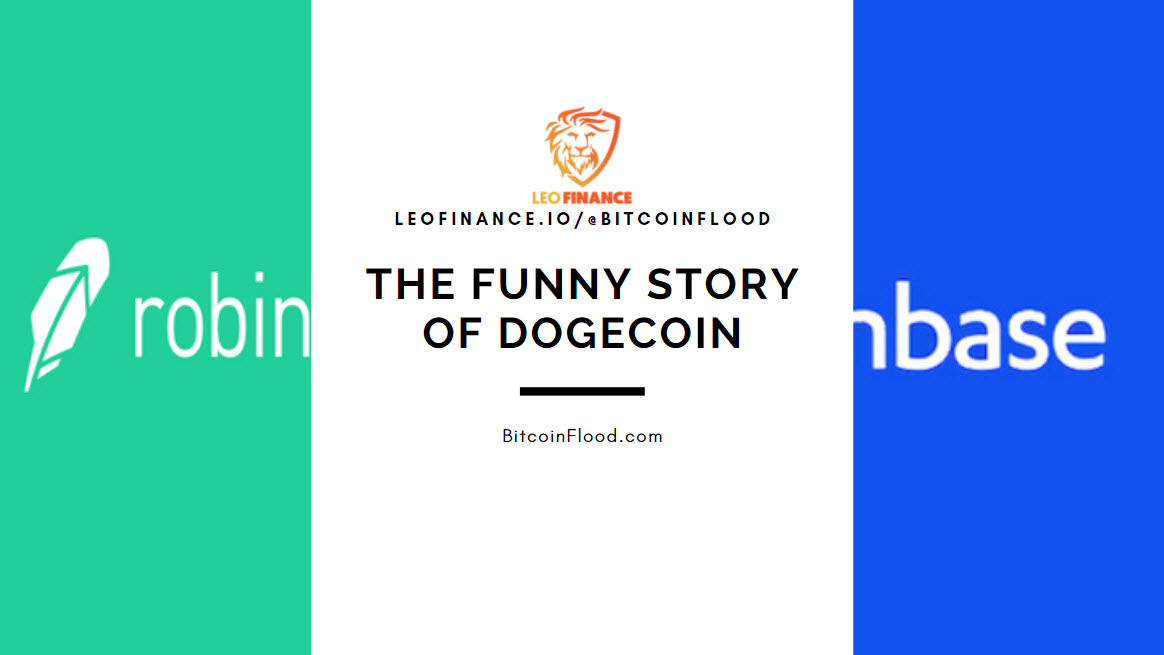 As much as some of us around here dislike dogecoin it should go without question that it's one of the more interesting things to happen to crypto as of late. A joke coin turned into the top 10 crypto market caps and continues to hold it for months. Currently as of writing this dogecoin is far off of it's highs at $0.24 but still way above it's value last year of $0.002. It's a story filled with some successes, massive failures and influencer abuse which has now become the standard in trading.

Coinbase and Dogecoin
The story of Coinbase and the introduction of Dogecoin is only one of a month or so old and Coinbase has shown that the transaction quantitate that happened on Coinbase via Dogecoin only account for 34% of the companies profits last quarter. We call this the Coinbase effect. Whenever a new coin gets listed on the Coinbase people go crazy with buy and selling of the coin which racks up some serious fees for Coinbase (profits) The more trading that takes place the more Coinbase makes.

Robinhood Dogecoin IPO Risk
Robinhood has just filed for the release of their own IPO (btw I won't be buying it any IPO always crash hard within the first week of opening) I also tend to move away from companies that become publicly traded as the benefits to customers often get set aside and instead it becomes crappy for users as the company tries to squeeze out profits for investors. (Btw I will be moving all of my funds off of Robinhood now because of this.)
With that aside The IPO filing shows that Dogecoin is it's largest risk factor. This means the largest amount of earned income kind of like with Coinbase above puts it heavily reliant on the continued trading of dogecoin and it's price in order to prop up the stocks valuation price. If Dogecoin takes off again for sure it could easily boost the price of stocks like COIN (Coinbase) and HOOD (Robinhood) however the likely hood of that is rather low and we could expect to see these two tank in price now that we know how much value comes from trading of Dogecoin.
That being said it's also going to be up to these companies about how fast they add new hot trading coins to be traded. If they take too long they miss out on profits. But being publicly traded now means they have some new FTC guidelines to now follow and could slow down the release of new assets.

Love it or hate it Dogecoin has shaped a good part of the crypto market and brought a lot of new investors into along with FIAT money into the game.
Posted Using LeoFinance Beta
---
---