Investing In DeFi is About to Get Easier For All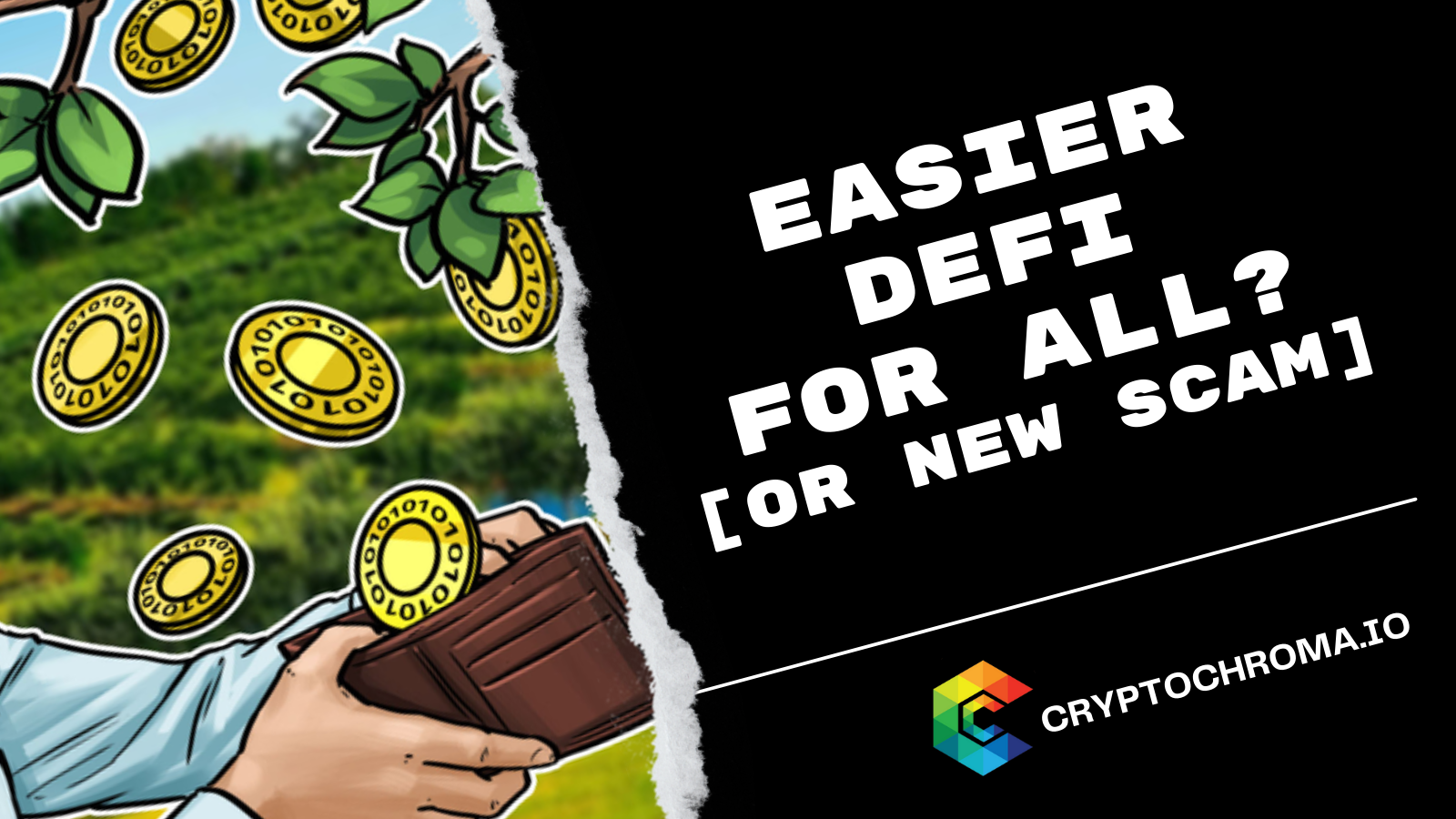 Investing in DeFi is About to Get Easier For All
I was first introduced to Defi over a year ago but never took action on it myself until the launch of CubDeFi Binance Smart Chain which I have to say has been a pleasant experience that I continue to support and buy into. A number of new projects are about to be released on how Cub works and the introduction of PolyCub Polygon Blockchain soon for the Polygon blockchain.
Earing money from DeFi has not only become more popular but it's become one of the best alternatives to traditional investing. Sure it has it's flaws and we hear about millions from hacks, loopholes and rug pulls. You have to realize DeFi is still in it's very early stages and there will continue to be evolution in security, anonymity and decentralization. That all takes time, so what's coming next?

*This article is not investment advice. Do your own research and consider the risks before investing. Also take responsibility for your own actions and stop blaming others :)
Most of DeFi is still based on Ethereum which as we know it is an expensive platform to transact on. While not as bad as it once was you're still going to pay around $25 - $150 maybe more to just get your contracts setup and connected before you even start to deposit. You also need to deposit a large enough sum so that when or if you take out those profits you at least earn something after fees. Binance is a smaller of the DeFi worlds but it is much nicer to be able to do transactions for $0.30 - $0.60 per each but even that can be a little overkill for smaller investors.
While efforts are being spent to reduce these fees we simple are not there yet. What's starting to take it's place instead?
Secondary tokens or Dividend style tokens such as $MCC which is Multi-Chain Capital which is currently trading at $0.00001932. All this token does is it allows people to buy this token and get dividends paid back to the Hodlers of it as they do all the big boy transactions on Ethereum and Binance.
Is it a good idea? I'll leave that up to each one of you to decide. To me it's just like introducing a broker into the system where you pour in money and hope the person on the other end is going to make you big bucks. But let's be honest they could care less about making you money they want money and it's why we have seen broker companies rise and fall in recent years.
What this does do however is starts to paint a picture of what could be. Asset management on a large scale, dividends on a open ledger and so forth. Apply this to stocks and you have a rather robust secure system where every bit of shady crap is out for the public to see on an open ledger.
What are your thoughts on dividend style tokens such as this?
Posted Using LeoFinance Beta
---
---