Leo Onboarding and Marketing Starts Today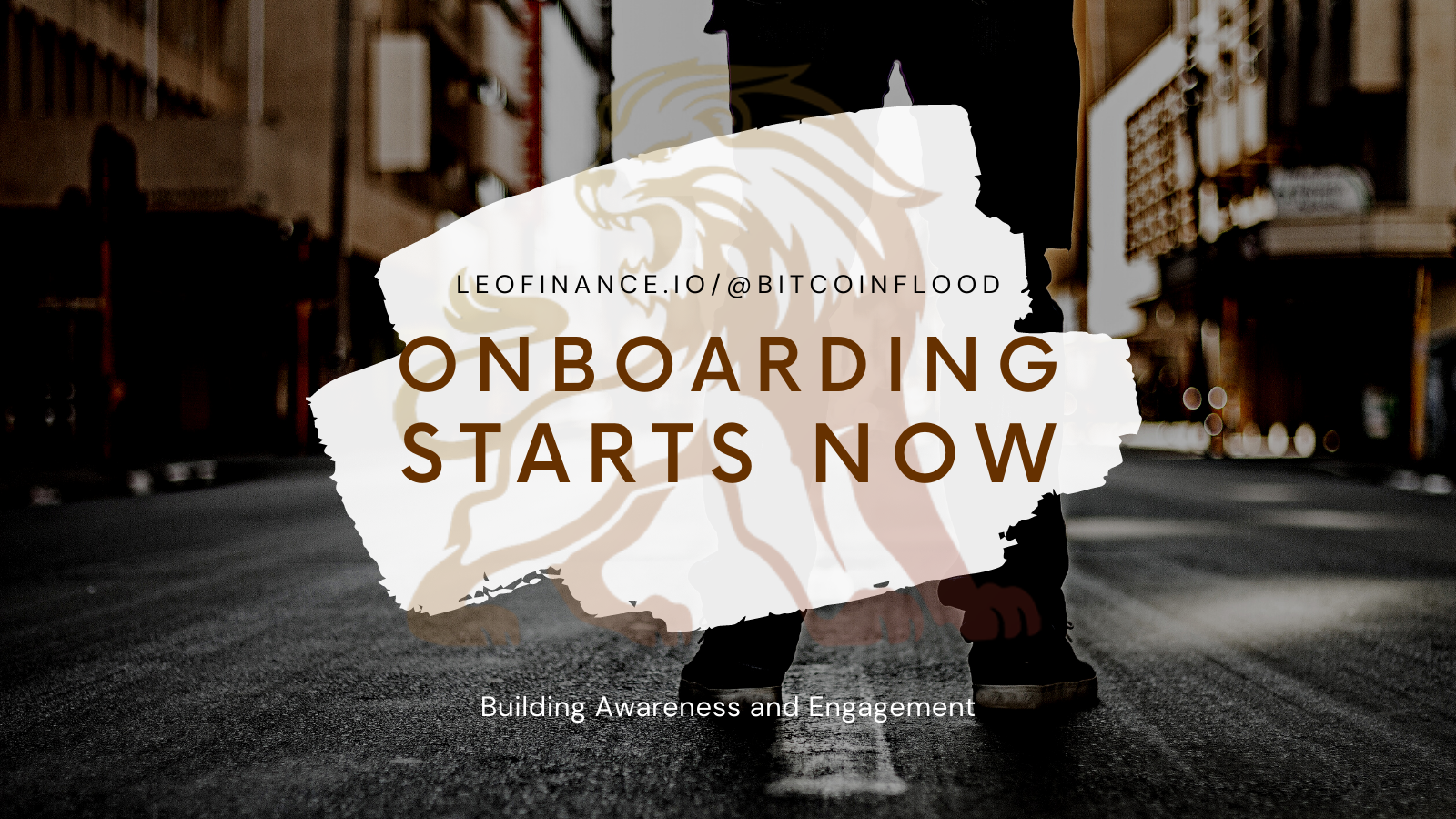 I did this project in my spare time while running my own business. Crypto has always been a passion of mine I enjoy the heck out of it and everything it stands for. LeoFinance really caught my attention this year for a number of reasons.
The amazing and well kept community it has
Wealth of information in Finances, crypto and trading all things I'm passionate about so this was a great fit for me
The people behind the project have shown a willingness to commit and grow and seem to have the same drive and passion to really make this into something.
Thus to me this platform is worth my time, money and resources

Version One Of Onboarding Follow Up
This is a very basic funnel but honestly most people try to overcomplicate a funnel and have arrows pointing all over the place as if complicated is better... IT'S NOT!
Optin page allows me to collect email address and follow up with a series of 1 week of emails that will help to introduce them to LeoFinance and how it all works. It also includes some bonuses from myself such as reaching out to me when they create their introduction post, depending on quality will depend on the upvote value I give it.
It's also a small incentive to get active on the platform and start using it. On top of that it includes two case studies that show the growth of the LEO token so far, the mission behind it and some things to look forward to and get excited about which should prompt investment and usage.

Funnel Breakdown By Page
Optin page - Located here > https://leadswealth.com/leoleads
A simple page to create interest but still target finances and attract the right people.
Thank you page - A 4 step page that leads them through actions they can complete in a single day to get started.

Email Follow Up
The email follow up is just a little over one week. I targeted this so if they create their introduction post and start taking action within the first 48 hours they will see rewards in LEO tokens etc by the time the last email goes out on day 8.
Email 1 - Immediate
This references how to setup their account and links to the LeoFinance post I created on here
Email 2 - Day 1 (24 hours)
How to create your introduction post is promoted here and gives tips about what LeoFinance is about and what they should include in their introduction post. It will also refrence a post I created here on Leo about it.
Email 3 - Day 2 (Posting and Curation)
This further explains what type of content they should be posting on LeoFinance and that higher quality posting matters. It also starts to explain curation so they get use to moving around the site and reading/voting on others articles they enjoy.
Email 4 - Day 5 (Miners and Buying/selling Leo)
A short delay allows them to spend the next few days exploring the site and interacting with it through voting and commenting. It is at this point I dive into what miners are briefly but mostly focuses on how to buy their first LEO and selling it on LeoDex.io References a post I created here on LeoFinance
Email 5 - Day 8 (Your First Earnings)
This is the email I was referencing above. If they followed the steps and took action they will now have their first amount of LEO in their account. It explains why they should power them up and what it does for their account. It also further pushes buying LEO

That's version one of the onboarding I created. I'll be promoting this page on various other social platforms that are heavy on crypto topics at first so it attracts people that already understand what crypto is and how to use it. I didn't want to try for cold traffic and try explain to them what crypto is and yada yada that seems like wasted effort at this point but might come later down the road.
I won't be able to track how many people it onboards however I should have a decent idea by the following.
How many people join the email list
How many people follow me so I'll be watching this
How many people follow up and reach out to me after they create their introduction post.
I'll see about posting some of these stats as the promotion gets under way.
I'll be using the email list within a month to email them on certain posts I make here on LeoFinance to help boost my own posts awareness but also get them coming back and interacting with the site.
Let me know your thoughts, suggestions etc. I am always open for constructive feedback and level headed discussion.
Posted Using LeoFinance Beta
---
---