NEW SPS-BNB Liquidity Pool - Splinterlands Governance Multiple Uses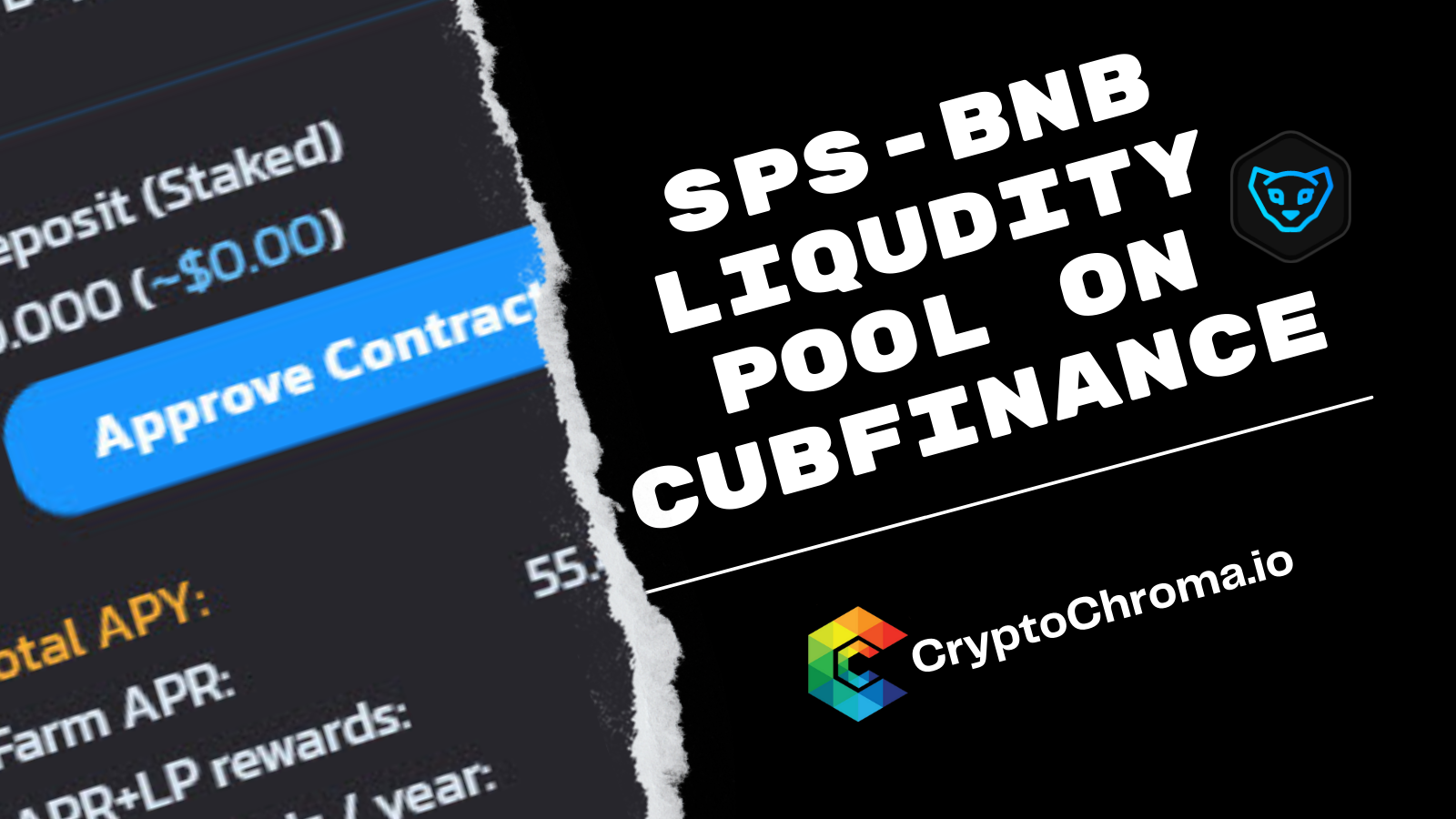 New SPS-BNB Liquidity Pool
Ever wanted a sweet 158% APY? Well now you can! With SPS,BNB and adding them to the liquidity to the liquidity pool for CUB Kingdoms!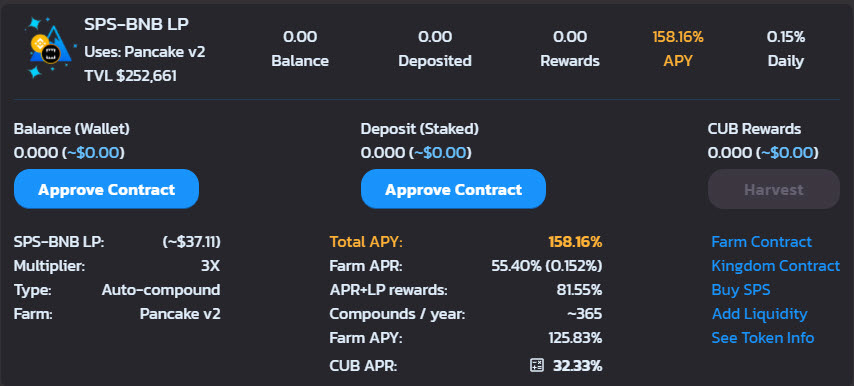 Let's be honest SPS and Splinterlands has been one of the biggest successes on Hive and now being partners up with a DeFi platform not only for SPS-BNB Kingdoms but also DEC-BUSD Farms are awesome ways to make a little more in the DeFi space.
At the moment via the screenshot above the CUB Kingdom for SPS-BNB LP provides the following.
A total of 158.16% APY. With Kingdoms you earn the base asset + CUB so in this case you would be earning SPS-BNB Liquidity whenever the auto compound happens and CUB on top of it. This happens automatically in Kingdoms so you can set it and forget it type of deal.
Upon each compounding the CAKE rewards from the SPS-BNB farm are sold and pushed back to you as SPS-BNB rewards while earning some CUB on top of it. As of writing this it would be 2.16CUB per $1,000 invested per day.
*Note APRs/APYs will change up and down depending on market conditions and amount being staked into Kingdoms and the pool.
SPS Value
SPS continues to stack in value from many different sources. SPS will most likely be added to other DeFi pools. This gives SPS more and more use cases and options. You can stake your SPS on Splinterlands itself and earn a APR (which is quickly dropping because everyone is piling in right now for the voucher airdrop on October 18th) or you can provide liquidity to CUB Kingdoms, earn it on CAKE pools by staking CAKE in it or adding it to one of Hives diesel pools.
What's really powerful about SPS is the amount of functionality it has and demand it has. This isn't expected to slow either. We already know that SPS will be used as Vouchers for the presale but now also after the initial presale. These vouches can be used to buy packs at $4 each or traded on the open market themselves.
This is only the start for the SPS governance token and it's use cases. It's only been out for a little over two months and there's much more to come to it. Using SPS tokens on pack buying also saves you 10% on your orders which is pretty awesome in itself.
CUBs Expanse
CUBDeFi is also about to get some sweet updates here soon with the introduction of some new IDOs which will enable Polygon to be added into the platform. The IDO is massive compared to the last IDO which makes CUB at these prices crazy attractive in my opinion. While some might comment on the price you have got to remember you are earning at like 60%+ so even if the price falls a little you're still profiting greatly from the newly acquired tokens you're earning.
*This article is for entertainment purposes only and not financial advise.
Posted Using LeoFinance Beta
---
---