Now You Can Earn Passive Crypto In Gaming!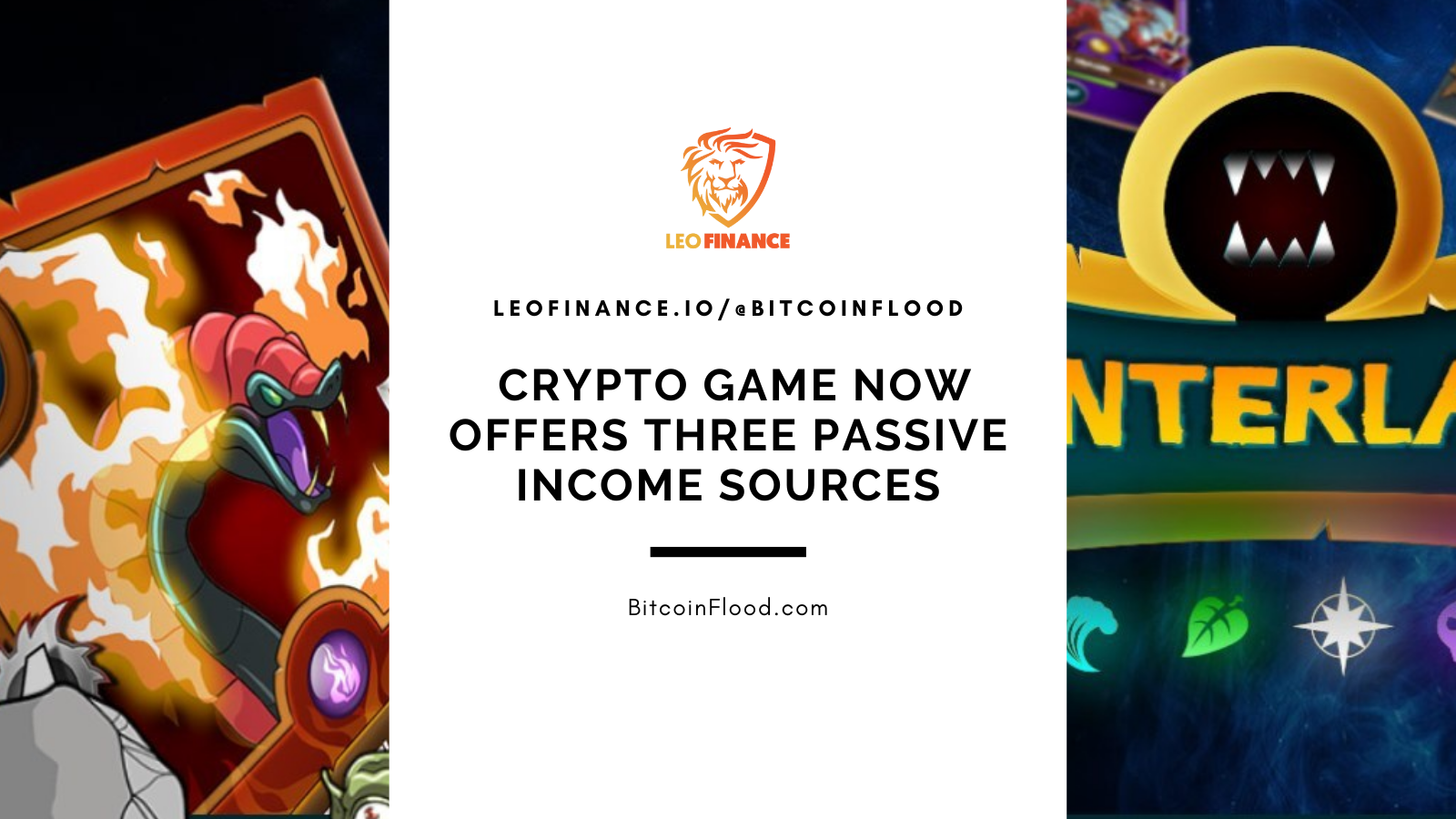 Passive Income With Crypto Gaming
It all started one day with a team up between CubDeFi and Splinterlands The ability to take your DEC (Splinterlands gaming currency) and stake it in a DeFi Farm DEC-BUSD created one of the most powerful passive crypto income methods for crypto gaming I have seen to date.
One of the coolest things about CubDefi is their continued pushed to innovate and adapt to market conditions quickly in order to build a thriving ecosystem. With the introduction of Kingdoms to the DeFi platform I've found myself investing more into it than ever before.
Splinterlands Rental System More Passive Income
Splinterlands seems to be one of the largest investment games I have found to date. The amount of funds flowing into the game and used for guilds, battles and more is massive. Soon we will have land, crafting, totems, castles and keeps added to the mix.
Now you can earn passive income with your left over deck cards with the new in house rental system. Have a maxed out card and some left over? Try combining them and adding a daily rental to the card. In many cases a single card can net you 50+ DEC per day.
You now have three passive income options from Splinterlands
You could buy tokens with your daily earned DEC by selling it for cryptos such as (SPT,LEO, etc.)
Using the earned DEC to buy more cards allowing you to rent out more
Keep the DEC and add it to CubDeFi farms earning yourself CUB passively.
How The Splinterlands Rental System Works
To place cards on to the rental system is rather easy. However you will not be able to use the cards you add to the rental system.
Click "cards" to view all of your current cards. Click on the one you want to rent out. This will give you a breakdown of all of the cards you own of this type. (I recommend combining them as most people are going to want to rent out a higher level card over a basic level one card) Checkbox the card you want to sell and then click on Sell/Rent button. Example screenshot below...
#1 Shows the card I selected I want to rent out. Notice I didn't select my max level 10 card as I want to still use this one in my battles.
#2 Click this button to sell/rent the card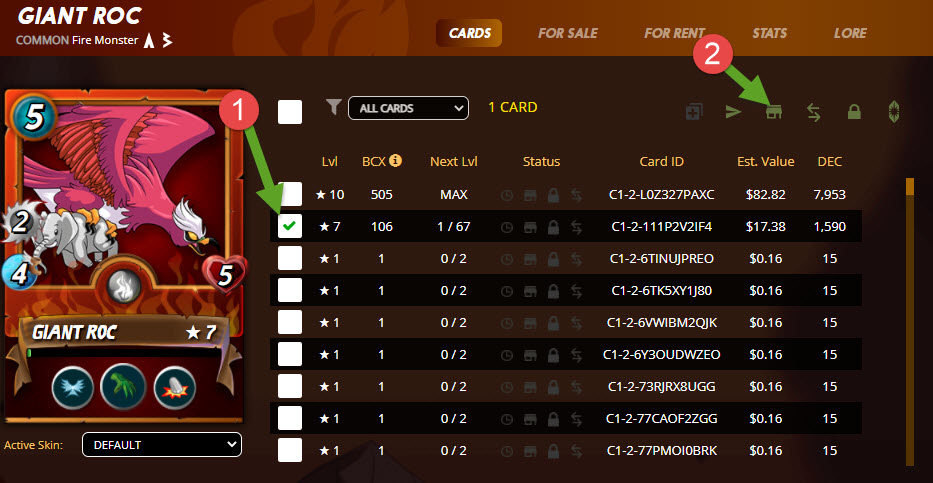 On the popup screen click Rent Card and make sure you're not on sell card. Type in how much DEC the rental cost would be Per Day and click on the green rent button seen here.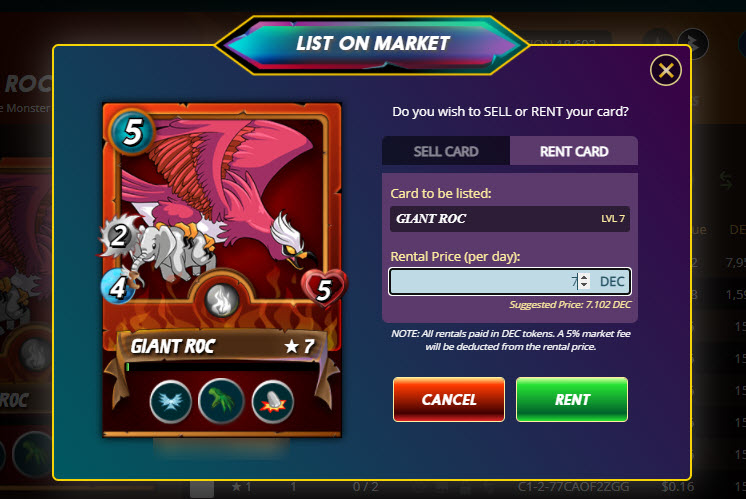 Notes:
This most likely will become even more popular once land is introduced to the game and summoners plus cards will need to be used on the land in order to gather in game resources and crafting.
Posted Using LeoFinance Beta
---
---