Polygon Updates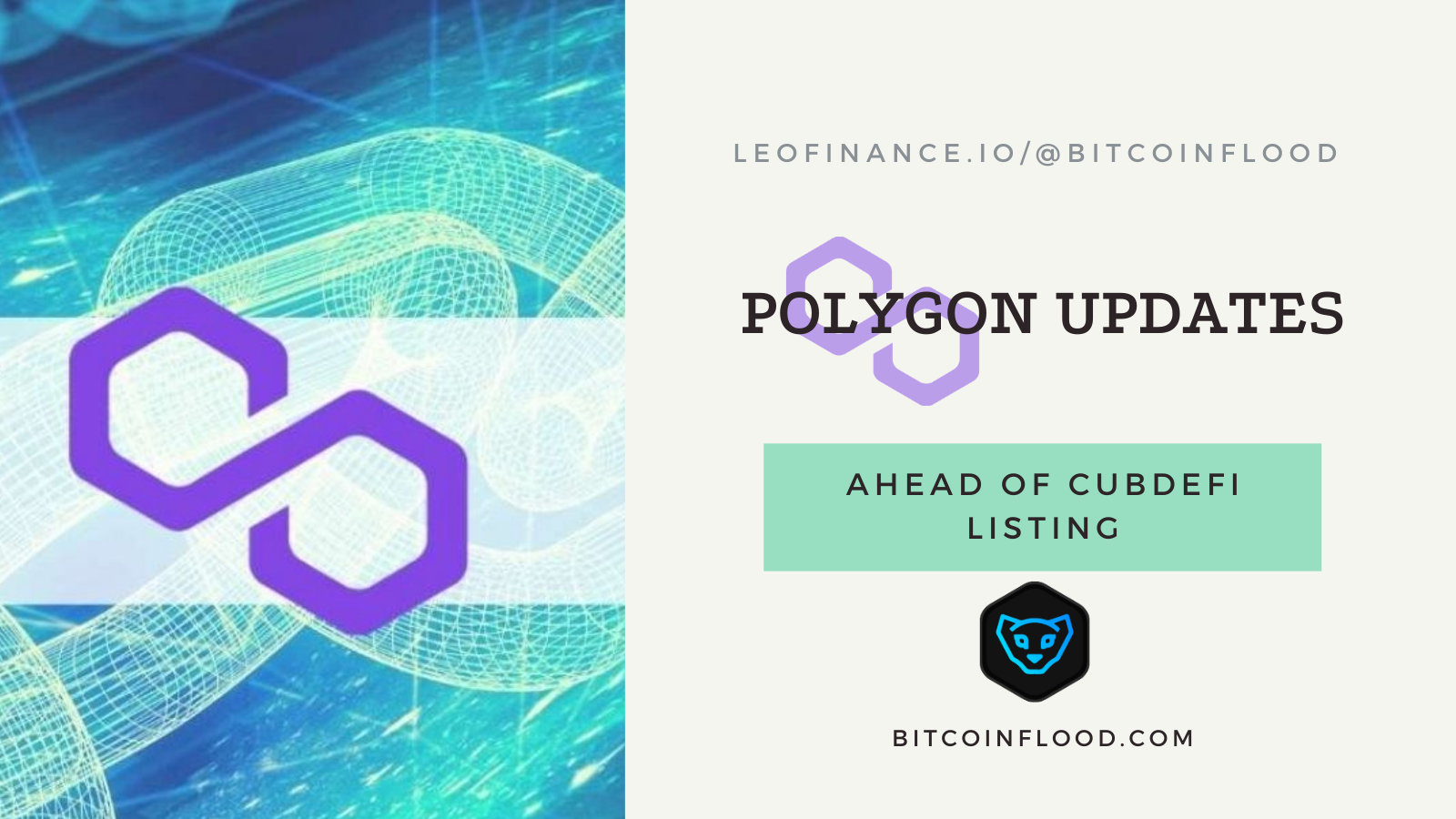 I wanted to touch on some Polygon updates as soon it's going to be incorporated into CubDeFi
Polygon in E-sports
Polygon is now being added into a community gaming network project that offers scalable solutions for e-sports. After reading more about it, it honestly feels like a VERY small project at the moment but doesn't mean it couldn't turn into something.
At the moment the project supports a few thousand in esports games such as Gods Unchained and Axie Infinity. Both of which still come under the pressure of high Ethereum fees.
What this could do however is set Polygon up as being an authority if crypto type gaming starts hitting mainstream.
Future of Gaming and Crypto
There are a number of larger scale projects that should be launching early next year. These games are more of your traditional MMO style games. Where the equipment you own, land etc will be NFTs. I see the possibility for esports to start growing during this time frame as most of the large esports games seem to have vanished for the most part with covid and haven't returned.
Polygon and DeFi / CeFi
Another day I'll writ about DeFi, CeFi and all the Fi's that have been releasing lately. But Polygon is making some connections now that should pave the way for it's future in DeFi at least for the next few months. One of those such platforms will very soon be CubDeFi With Ethereum prices still being high enough to be a pain point for most invested in DeFi Polygon offers a reliable solution that will help Ethereum and DeFi projects continue to grow in the months ahead of the Ethereum hardforks which aim to improve these fees.
Posted Using LeoFinance Beta
---
---